Union Ridge Elementary Second Graders Serve Up Smiles in Ridgefield
rsd
Thursday, June 14, 2018
On a Tuesday afternoon in May, Sara Eastham gathers her second grade class at Union Ridge Elementary School for a short walk down the street to the Ridgefield Community Center for a visit with a special group of friends.
It's lunchtime, and the senior citizens waiting there for them are thrilled to see the kids when they arrive. Amid the chatter and smiles, everyone settles in for a get-together that developed from a community outreach project that Eastham's second graders planned last December.
"One of my students came up with the idea of making ornaments with senior citizens during their weekly meal at the community center," said Eastham. "The visit was so positive that we now plan monthly visits."
Sara Eastham (at far right) and her students make ornaments with seniors at the Ridgefield Community Center in December

"The seniors love having the second graders there. They even have little gifts for their special buddies when we show up," said Eastham. "We work on geometry, counting money, vocabulary and conversation skills."
"It's fun!" said senior Betty Schmitz. I have had Ava (Fairbanks) the whole time, and she is special. I get a kick out of these kids."
"I feel wonderful when they visit," said senior Ken Carson. "This girl, Lizzy (Bloom) is the best. She even made me a card."
"I think it's good to see the kids," said senior Louise Barbo, "but I think it's good for the kids too."
Andrus Webb, second grader said, "I thought it would be nice to visit the senior citizens, because they might not get to see kids, and they are so nice like grandmas and grandpas."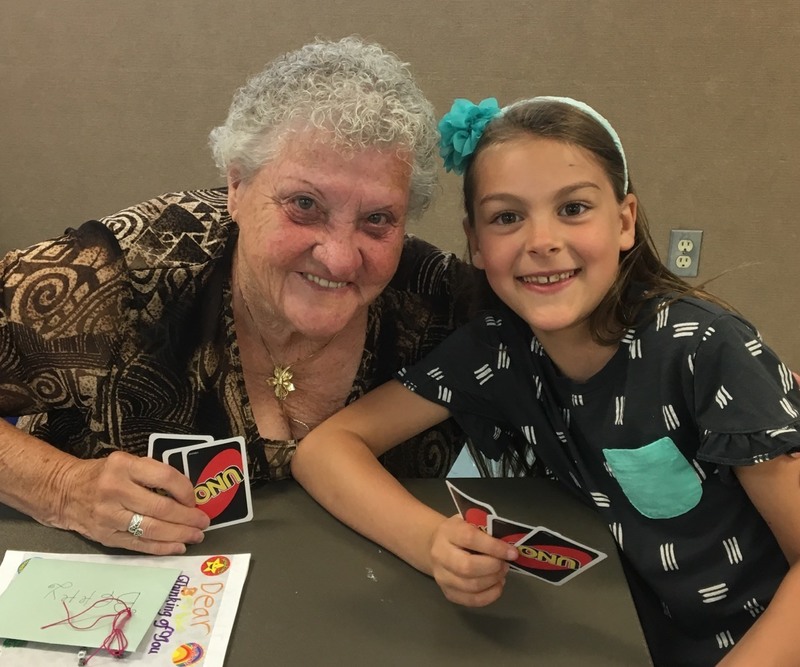 Betty Schmitz and second grader Ava Fairbanks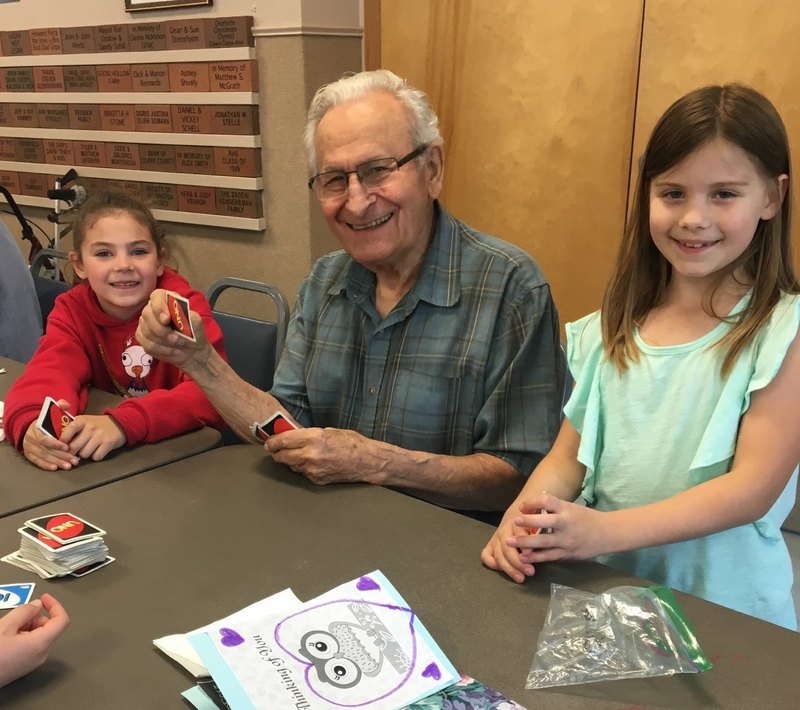 Ken Carson with second graders Lizzy Bloom (left) and Clara Bruguier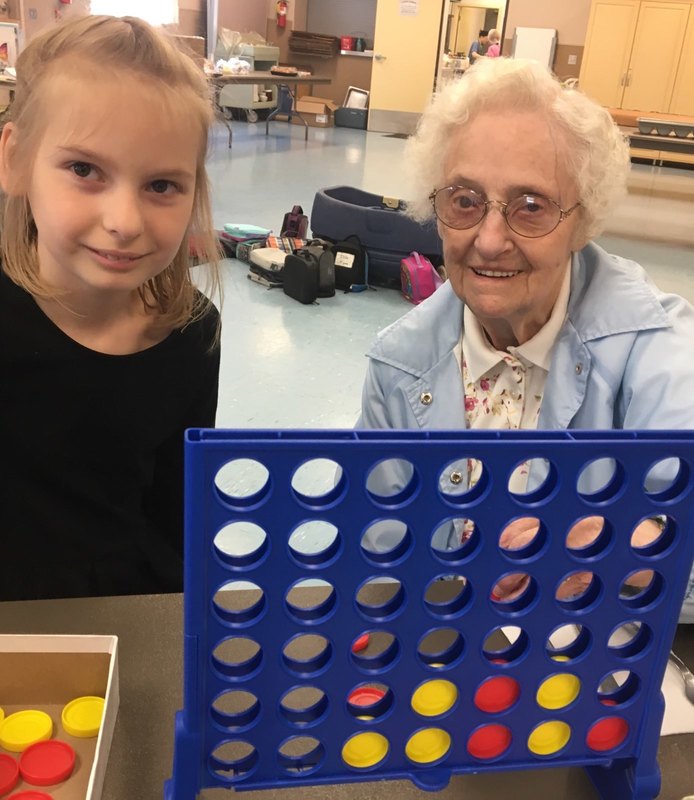 Second grader Tanya Pivkach (left) and Louise Barbo
Lynn Mitchell, Program Supervisor for the Nutrition Program and Meals on Wheels for North Clark County, organizes the Senior Citizen Tuesday Lunch in Ridgefield. "It is so great to see the inter-generational interaction," she said. "It has been wonderful for everyone involved."
Eastham and her current second graders have kept their lunch date every month since meeting their new friends. "One time, we had to do an all call for umbrellas because it was raining so hard. We got 15 of them, and off we went!"
She plans on continuing the lunch visits next year, adding that the seniors were very excited to learn that they would meet a new group of second graders in the fall.