Ridgefield High School student, Kobee Nelson, was honored this week with a prestigious award from KWRL Transportation Cooperative. The co-op, which provides bus services for students in the Kalama, Woodland, Ridgefield and La Center school districts, awarded Nelson with the KWRL Hero Award for Honorable Stewardship for taking action on behalf of vulnerable students on the school bus and preventing potentially unsafe situations.
The Ridgefield School District learned the news earlier this week from KWRL's Transportation Director, Shannon Barnett. Nelson is a junior at Ridgefield High School.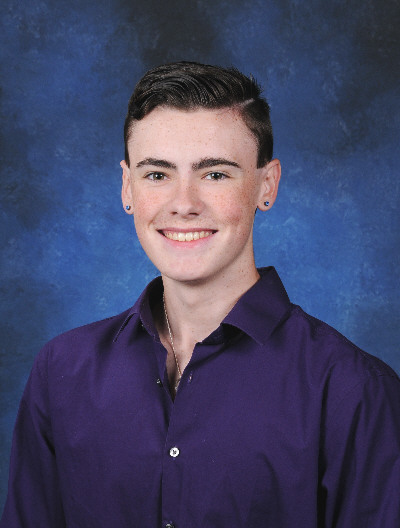 According to Barnett, bus surveillance videos in the past week showed how Nelson, on various occasions, went out of his way to assist a disadvantaged student on the bus, defending the student from other students. The videos also showed Nelson preventing disadvantaged students from harming themselves even as they were unaware of his intentions and were combative toward him.
Upon seeing a disadvantaged student on the bus getting picked on, Nelson said he made the decision to intervene because he had the power to make a difference. "If you want to test a man's true character, give him power," is a quote from Abraham Lincoln and are words that Nelson says he tries to live by.
In his message to the school district, Barnett noted that the award is only presented to bus drivers who rise above and beyond the call of duty in the course of their duties. Because of the degree of outstanding citizenship and distinguished stewardship that Nelson demonstrated, Barnett made an exception in this case. The KWRL Hero Award for Honorable Stewardship is the first ever to be awarded to a student.
The Ridgefield School District is proud to congratulate Kobee Nelson on receiving this exceptional award.