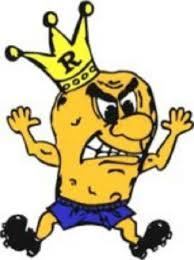 Daily Bulletin 3/14/2019
Roz Andersen
Thursday, March 14, 2019
Listen up students: Tomorrow is our Spring Sports Pep Assembly.. wear your spudder gear!
Students who received a yellow invite for Challenge Day next week - please turn in your permission forms by Friday, March 15.
College Planning Day is taking place on March 28th, at Clark College. This is a great way for students to explore college options, attend presentations from public & private institutions across the state of Washington and learn more about Financial Aid & scholarships. Sophomores – Seniors are eligible to attend. Please see Mrs. McKenna to sign-up today!
Do you enjoy helping others? Would you like to earn community service hours? If so - Sunday Night Lights is the opportunity for you. This is a great new tutoring program, serving all students in the Ridgefield School District. We need high school students to sign-up as tutors from 4:00 p.m. – 6:00 p.m., on Sundays. If you are interested, please stop by the main office and get signed up today. Grab a friend and together you can realize
the joy of giving back!
Athletics/Activities:
Girls Tennis at Fort Vancouver, 3:30pm
Soccer at Camas, JV/V @ Doc Harris Stadium 5/7pm Release at 2:15 pm
Baseball vs. WF West, JV/V @ RORC 5/5pm
Golf at Beaver Cup Jamboree @ Lewis River Golf Course, 3:30pm