EDIT MAIN
Migrant + Bilingual Education
---
The Migrant and Bilingual Education office oversees the state and federal programs that help migrant students and youth in our state meet high academic challenges by overcoming obstacles created by frequent moves, educational disruption, cultural and language differences, and health-related problems.
Migrant Education Program
The Washington State Migrant Education Program provides services to migrant children and their families. The program is federally funded as part of the Elementary and Secondary Education Act, Title I, Part C. For more information please visit the OSPI Website.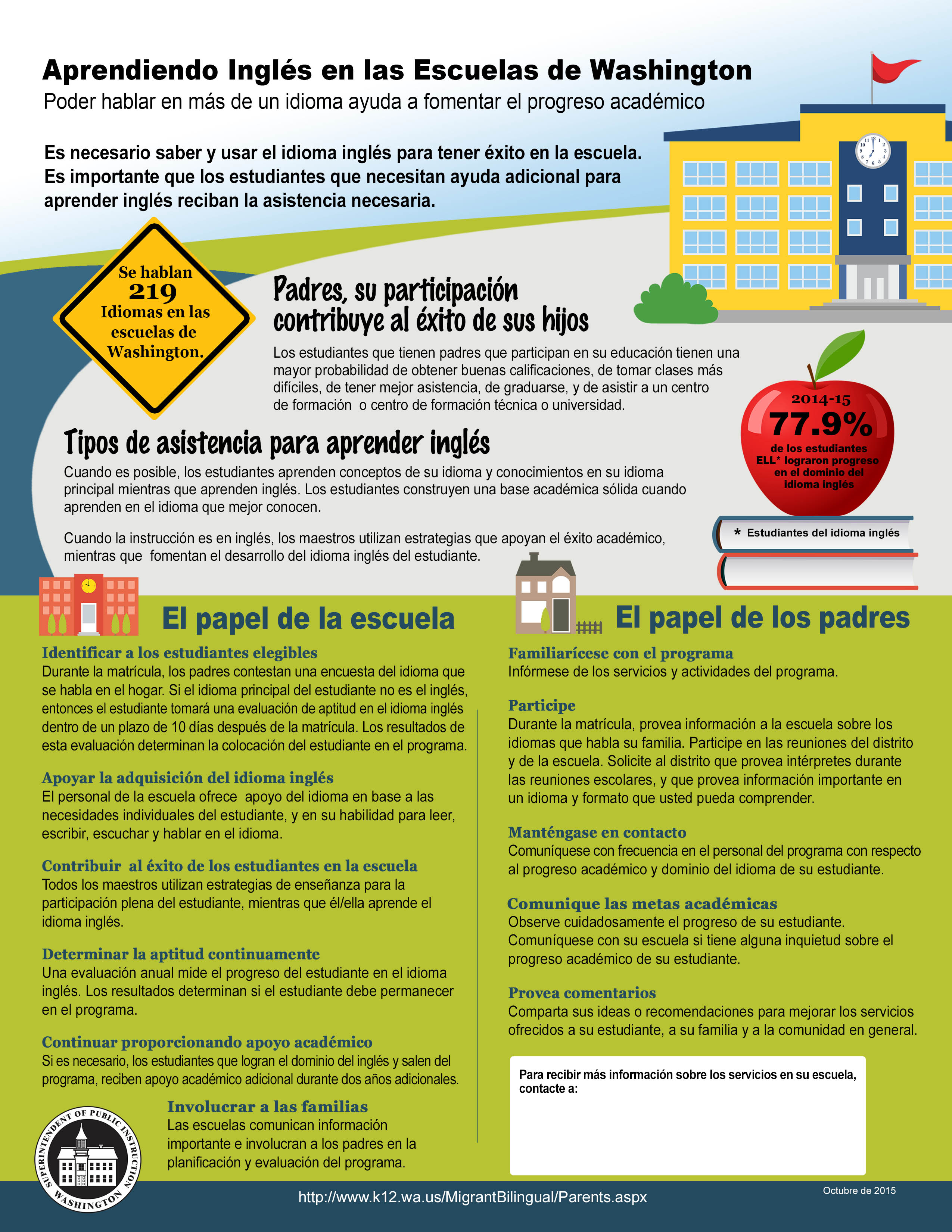 VALUING DIVERSITY
---
Ridgefield School District values the diverse ethnic heritage of the students we serve and believes to be prepared for today's global society and workforce, students must be able to understand, appreciate, work with and learn from people with cultures and backgrounds different from their own.
We understand educating our children requires a partnership. Students need support at home and from the community to succeed in school and life. Each student is unique and learning styles are different. We believe the diversity of our school community, which in simplest terms means the ways in which people are different, enhances the district's ability to implement our goals.
Education involves acknowledging and valuing what is comfortable and known and leading students to an understanding and appreciation of what is new and different. Encountering different perspectives, ideas, ways of thinking, and understandings is an essential part of this process. Through their experience with such differences students develop the ability to think critically, to make informed judgments, to imagine, to understand, and to grow. Helping students understand their connection to the world and to each other will enable them not only to achieve their highest potentials, but also to serve as strong and effective leaders. This principle is at the heart of our mission to foster unlimited possibilities.
NON-DISCRIMINATION STATEMENT
---
Ridgefield School District No.122 complies with all state and federal rules and regulations and provides equal opportunity in programs and employment and does not unlawfully discriminate on the basis of race, color, national origin/language, marital status, HIV/Hepatitis C status, sex, sexual orientation-including gender expression or identity, creed, religion, age, veteran or military status, disability, or the use of a trained dog guide or service animal by a person with a disability, and provides equal access to the Boy Scouts of America and other designated youth groups.
Ridgefield School District will also take steps to assure that national origin persons who lack English language skills can participate in all education programs, services and activities. For information regarding translation services, bilingual education or inquiries regarding compliance procedures, contact Chris Griffith, Title IX/Section 504/ADA Coordinator, 2724 S. Hillhurst Road, Ridgefield, WA 98642, (360) 619-1305, or by email at chris.griffith@ridgefieldsd.org.