Gratitude Exchange
rsd
Tuesday, November 17, 2020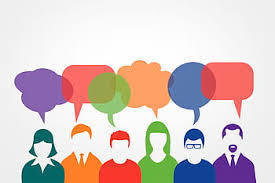 November is a time of thanks and gratitude. Over the past several months, we have asked for your insight and input on various topics through various surveys.
This week, we are hosting another ThoughtExchange, but in a slightly different way. In this Gratitude Exchange, we invite you to take a few moments to share a success or celebration from this year. Feel free to share shout-outs to those that are making a real difference for you and your family.
Let's all celebrate and feel good together as we continue to demonstrate #RidgefieldResilient.
To participate, please follow this link: https://my.thoughtexchange.com/#374476586
May we have your responses by 4pm this Friday, November 20? Thank you for your participation!
Sincerely,
Ridgefield School District