News
South Ridge Elementary office hours by appointment 6/19-7/2Email Gena Anderson gena.anderson@ridgefieldsd.org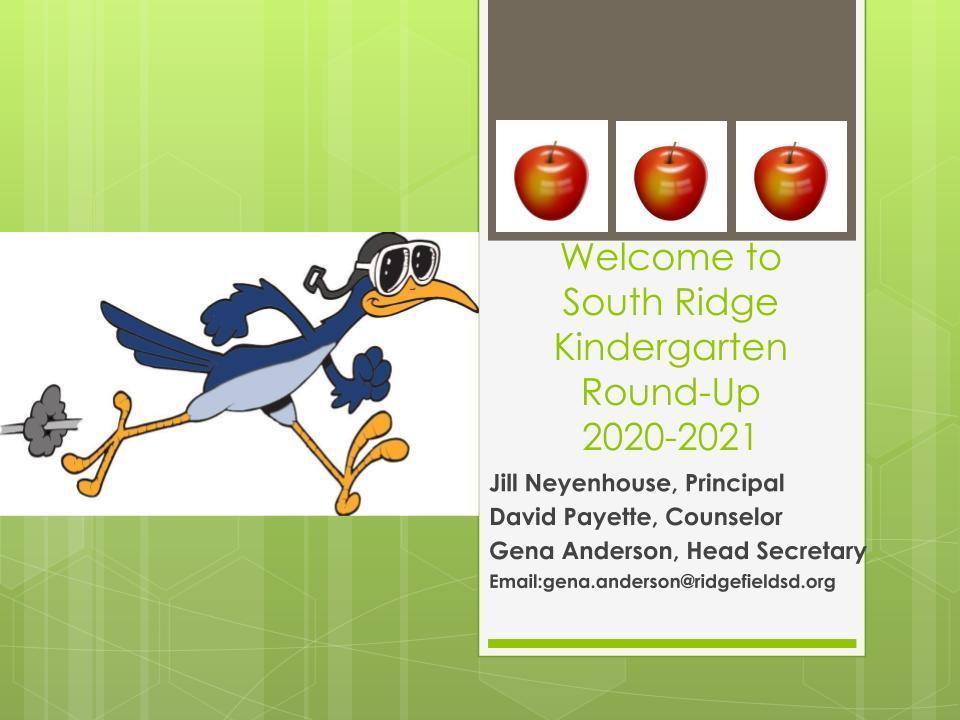 Check out our information about Kindergarten next year! Don't forget to register your child for 2020-2021 Kindergarten! Click the link to see the presentation...
SEE ALL NEWS
LIVE FEED
Gena Anderson
about 1 month ago
Parent input class placement forms due by 5/18/2020.The form can be found in the Forms/Registration folder. Email completed form to gena.anderson@ridgefieldsd.org
Gena Anderson
2 months ago
Online Registration Starts Today!!
Gena Anderson
4 months ago
If you have medication that you have checked in, and need to pick up from the school until it reopens, the health room will be open Monday 3/16/2020 from 9am to noon. If you do not need the medication you checked in it will stay locked up until school resumes.
Jill Neyenhouse
5 months ago
We hosted 310 people for Bring Your Family to School Day! Thank you to everyone who could come and participate with their kiddos!!
view image
Jill Neyenhouse
5 months ago
Crazy Hair Day was a big success!!
view image
SEE ALL POSTS