News
Please click on the link for 2020-2021 School Bus Registrationhttps://www.kwrl.org/2020-2021-school-bus-registration

PLEASE GATHER THE FOLLOWING INFORMATION BEFORE BEGINNING THE ONLINE REGISTRATION PROCESS. Student's state issued birth certificate2 proofs of residency documentsMedically...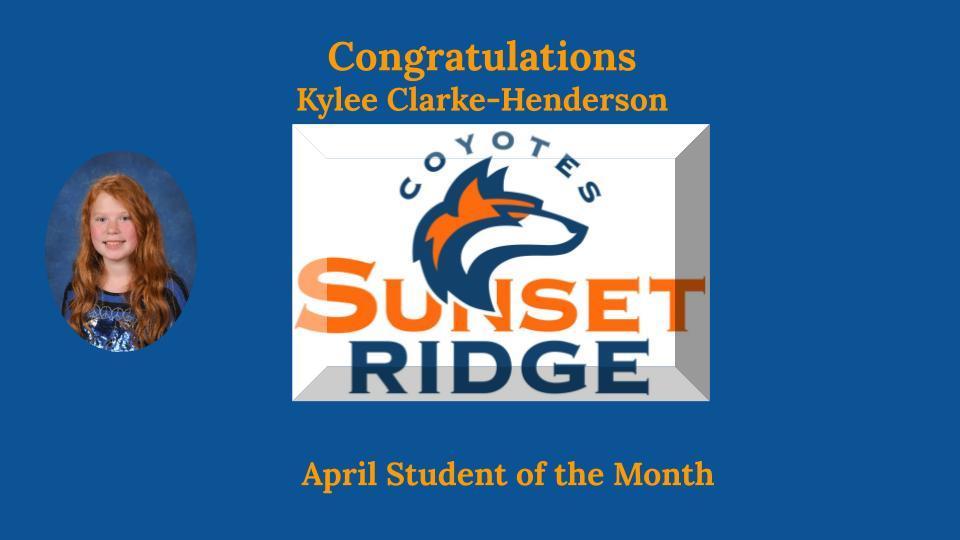 April Student of the Month - Kylee Clarke-Henderson
SEE ALL NEWS
LIVE FEED
Kim Babien
4 months ago
This courtesy message is from the Superintendent's office in the Ridgefield School District. Due to inclement weather, all Ridgefield Schools including the Early Learning Center will begin two hours late Friday, January 17th. Buses will be on snow routes. There will be no Cascadia Skill Center bus transportation and no Special Education AM Preschool.
To get the most up-to-date information about what's going on in Ridgefield School District, visit our website at www.ridgefieldsd.org.
Kim Babien
7 months ago
Thursday, October 24th - Early Release. 11:35 AM dismissal

Friday, October 25th - Early Release. 11:35 AM dismissal
Kim Babien
12 months ago
Summer Office Hours. June 17th to June 28th and August 15th to August 27th. Monday - Friday 8 AM to 11 AM and 1 PM to 2:30 PM
Kim Babien
over 1 year ago
Information on late starts, early dismissals and school closures due to inclement weather conditions will be posted by 06:00 A.M. with the news media. Please tune in to news broadcasts on local radio and television stations for the latest information. Up to the minute information will also be posted on-line at Flash Alert https://www.flashalert.net/
SEE ALL POSTS