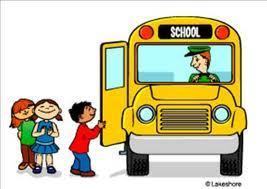 In order to have bus routes established for kindergarten in-person classes, please register online with KWRL transportation by tomorrow Tuesday, November 17th at 4PM. This registration only needs to be completed if your student is on the hybrid schedule and will be accessing district transportation.
No action is required if you will be transporting your kindergartner to school or if your student is remaining on the Ridgefield Remote learning option.
Here is the registration link: https://www.kwrl.org/kindergarten-students
Please use your Skyward parent/family access username and password to log into the bus registration system.
If you don't know those credentials you can try resetting the password with the "forgot password" link, or call your school's front office.