Easy Ways to Make a Difference: Ridgefield Family Resource Center
Marie Bouvier
Thursday, April 25, 2019
When students and families need assistance, the Ridgefield Family Resource Center is there to help. Director Christine Poppert explains the organization's mission. "We are a resource available for all families. We started so we could make sure kids' basic needs—food, toiletries, clothing—were being met. And we have expanded to be able to connect families with other resources, like counseling, to be able to assist them."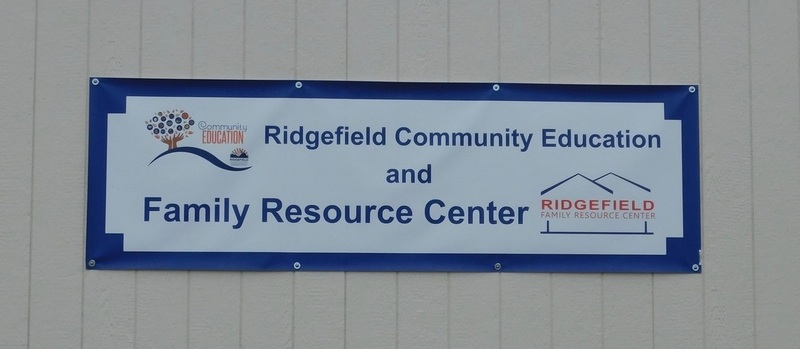 The Ridgefield Family Resource Center is located in a portable between Union Ridge Elementary School and the Ridgefield Administrative & Civic Center (RACC)
There are many easy ways to help fill the constant, year-round need in our community.
Green Bag Project. The Green Bag project makes it easy to donate food. They literally bring the bag to your doorstep. You donate non-perishable food items. They suggest adding one item a week to your grocery list as a donation. And they pick the filled bag up from your doorstep every two months. Bill Baumann manages the Ridgefield project, splitting the food between the food bank at Neighbors Helping Neighbors and the Ridgefield Family Resource Center. Last month they collected 2100 pounds of food. To get a green bag, email Bill Baumann at RidgefieldFoodProject@gmail.com or fill out the form at clarkfoodproject.org/donor-signup-form.php
Volunteer. While the Resource Center does need volunteers for projects, like sorting canned goods and clothing, they also encourage people to volunteer using their own skills. "A Girl Scout troop made 'birthday bags' with plates, cups, napkins, and other supplies to help families with the expense of parties," Poppert said. "It was very creative, and filled a real need." Someone who is a hairdresser might volunteer to do an afternoon of haircuts. Pet owners might fill bags with food, treats, and toys. There are many ways to volunteer assistance.
Specific Donations. There are a few ongoing needs that are always in high demand. Donations of these items are always welcome.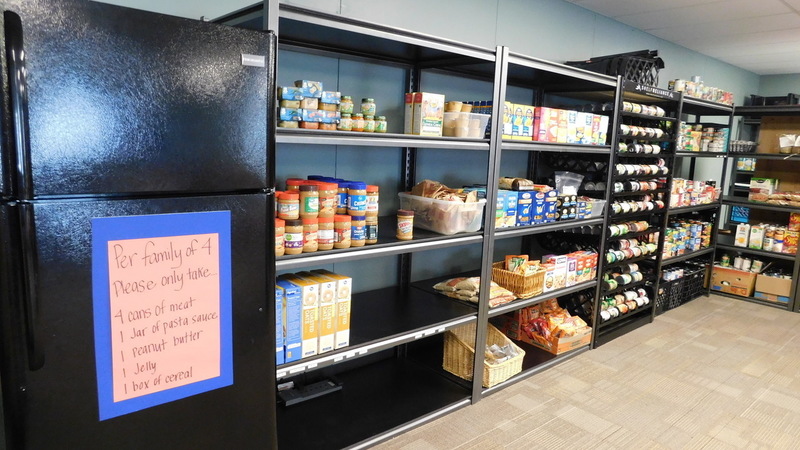 The small food bank in the RFRC provides food for many in the community, including students.
If you prefer onsite volunteering, times can be scheduled for projects for groups or families. Those volunteers need to complete the district's simple background check to participate.
Quick individual meals (ex. single packs of beef jerky, mac and cheese cups, meal bars)
Peanut butter
Pasta and pasta sauce
Cereal
Canned meats (tuna, chicken, etc.)
Beans
Gift cards (particularly for gas, groceries, and clothing)
Poppert is grateful for the community's ongoing support. "We all have months where things are tight—a car accident, an illness," she said. "We want to surround people in support at that time. It's all confidential. We can meet with families outside of the hours we are open. Everyone should know we are here to help, no matter what the situation."