South Ridge Sport-a-Thon: Catch Us If You Can!
Marie Bouvier
Monday, May 13, 2019
Action was everywhere at the South Ridge Elementary Sport-A-Thon. Footballs flew into targets, students crawled and jumped through the obstacle course, and inflatable "boards" were broken with Taekwondo. It was perfect weather to be playing outdoors—and the day was also an impressive fundraiser for South Ridge Elementary.
The Sport-A-Thon fundraiser started last year. Event chairperson Kelli Bushnell explained, "I came up with the Sport-A-Thon as a fundraiser to replace the auction, which was adults only. We wanted something fun the kids could participate in."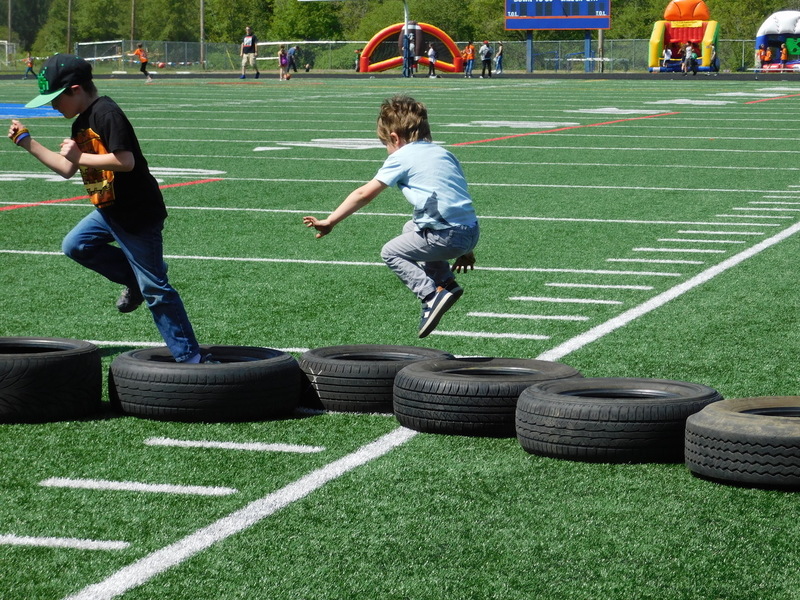 East Ridgefield Crossfit set up a fun obstacle course.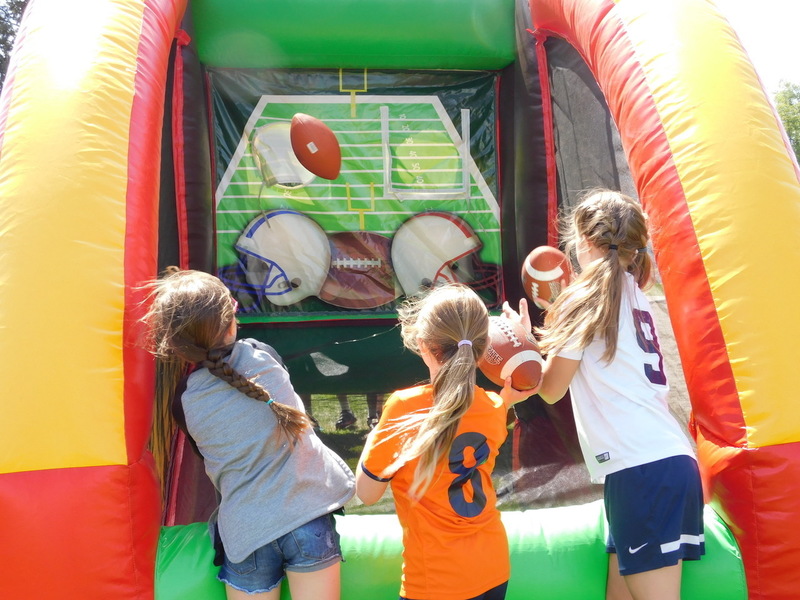 Students compete with a two-sided football pass inflatable.
Students collected flat fee donations prior to the event. Each class worked together as a team, competing for prizes that included popcorn parties, free recess, a sundae party with the principal, Amazon gift cards, and a pizza party.
The team competition made for a very successful fundraiser. "Our goal this year was $10,000," Bushnell said. "We don't have final numbers yet, but we will be over $10,000." Bushnell worked with committee members Jen Dawson, Tina Krause, Alisha Lasch, Melissa Nove and other volunteers to raise money for school activities throughout the year.
Out in the spring sunshine, the kids didn't know how much work went into planning the event; they were having a great time walking, running, and playing together. The huge inflatables were busy, with students waiting their turn for basketball, baseball, and football challenges. And a DJ kept the music going, with some kids dancing on the sidelines.
South Ridge second grader Callum Wilson was participating for his second year in the Sport-A-Thon. He went through the obstacle course once—then went through the obstacle course again. He had a huge smile, his face flushed from running and jumping. "I like the obstacle course and the football game," he said. "It's so fun!" He took a short break to catch his breath, then headed back across the wide field to join the other kids.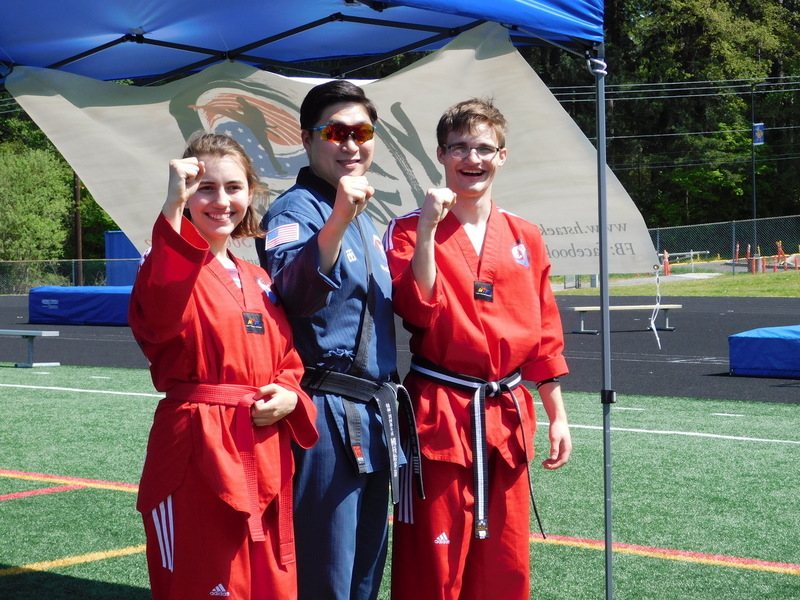 Staff from HS Taekwondo strike a pose.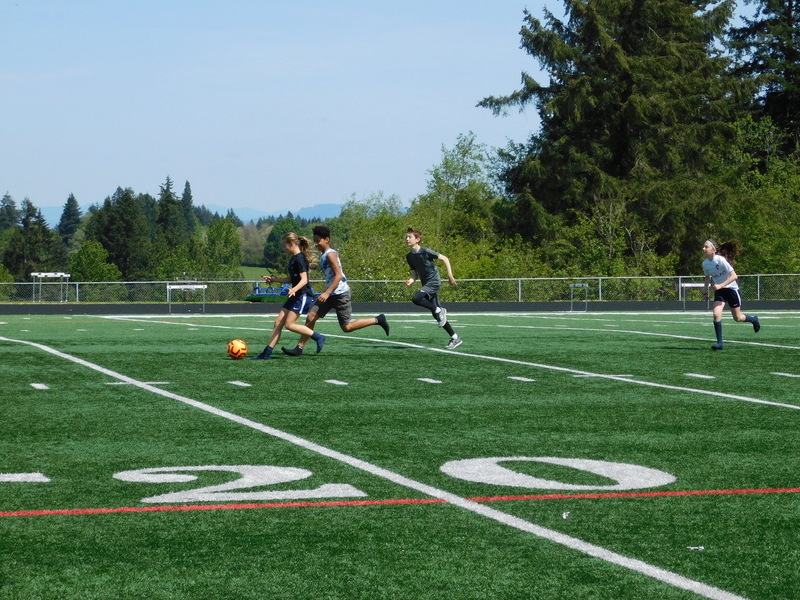 Student volunteers play a quick game of soccer between activities.