Spaces Still Available at District's New Early Learning Center
rsd
Wednesday, June 19, 2019
Ridgefield School District's new Early Learning Center will open in August. It is offering full day and half day preschool opportunities for children ages 3-5 and before/after care for students in Grades K-4. Space is still available. Reserve your spot today.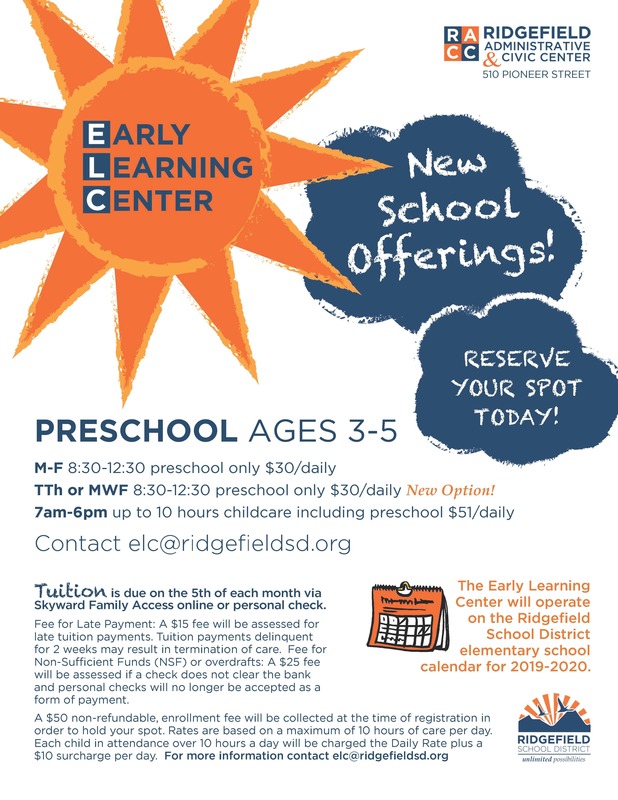 Following is the Application + Financial Agreement page of the registration packet showing the different options offered.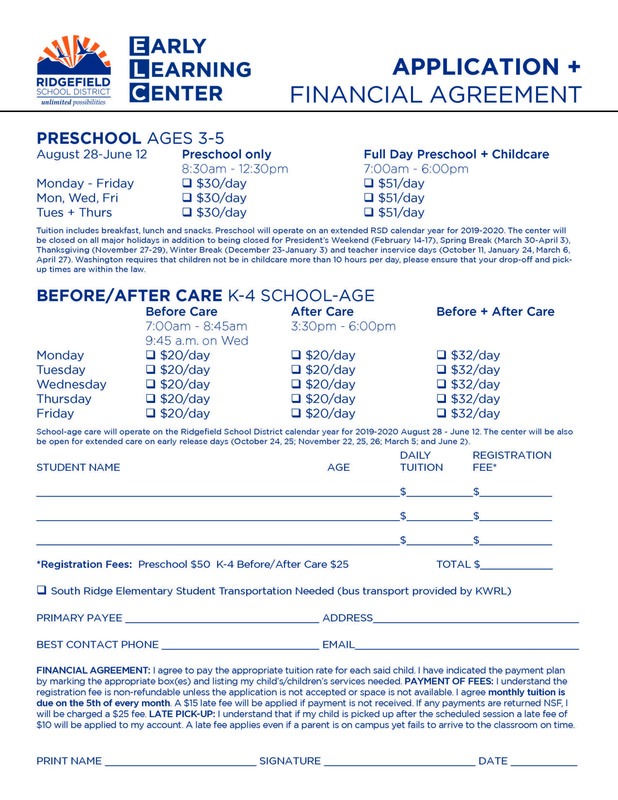 A complete registration packet is available from the Ridgefield School District Website at: https://www.ridgefieldsd.org/o/district/page/early-learning-center-preschool-child-care .
Registration forms and payment are being accepted at the District Office located at the Ridgefield Administrative & Civic Center (RACC) at 510 Pioneer Street in downtown Ridgefield.
For more information, contact the Early Learning Center via email at elc@ridgefieldsd.org.