Pioneer Day at South Ridge Takes Students Back in Time
Marie Bouvier
Wednesday, June 19, 2019
A covered wagon was parked in the grass. Women in sun bonnets and aprons guided children through doing laundry on a washboard, hanging the garments up on a line to dry. Kids sporting coonskin caps and straw hats played with cornhusk dolls in the shade. Ridgefield in the 1800's? No, Ridgefield in 2019 as students at South Ridge Elementary celebrated Pioneer Day.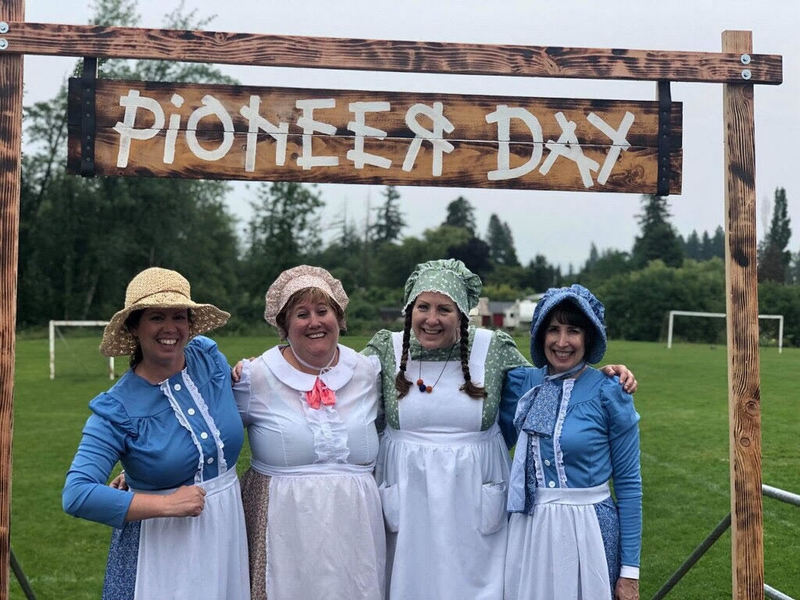 South Ridge fourth grade teachers dressed in costume for Pioneer Day.

The entire fourth grade at South Ridge spent many weeks studying pioneer life. And the unit culminated in Pioneer Day, an outdoor event where students could get a taste of pioneer life. They rotated through several stations, learning something new at each one.
Some of the stations focused on home life and daily routines. The students peeled apples and ground wheat to learn about food preservation. They poked holes in tin to make tin lanterns. They learned how to make yarn from wool. And they even milked real goats right there in the schoolyard.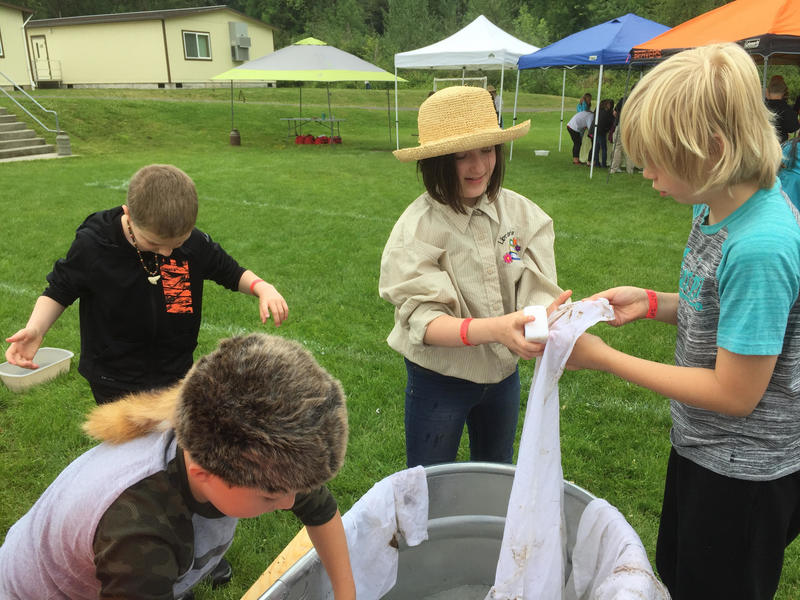 Students learned to wash clothes the old-fashioned way, with bars of soap, washboards and tubs of water.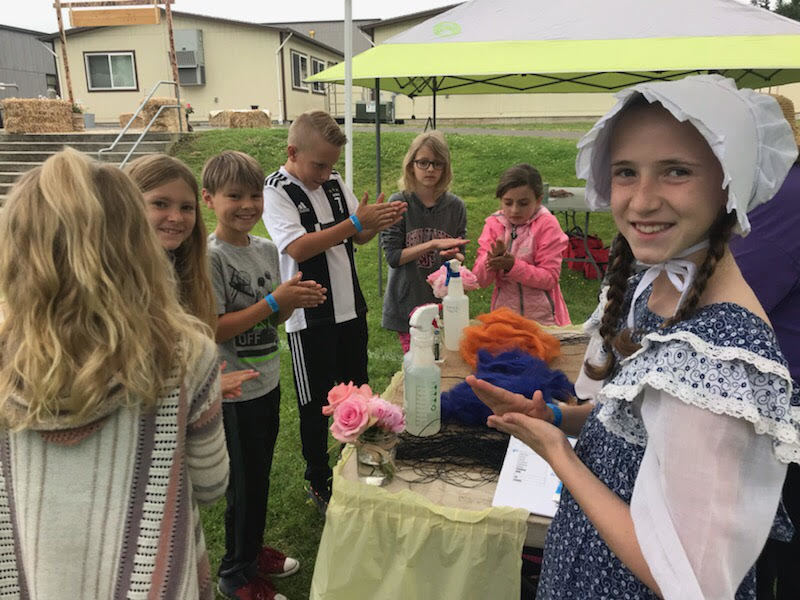 Students learned to make yarn from wool.
Milking goats was harder than it looked!
Other activities focused on things pioneer children would have enjoyed. Quills and ink let them practice the hand lettering pioneer students would have learned in school; there were a lot of ink blots on the paper as they practiced the new skill. For playtime, they had to learn how to make their own entertainment. They made cornhusk dolls and learned how to do the cat's cradle with yarn.
To make the day a little more magical, all the fourth-grade teachers dressed in costume. And Clark Public Utilities brought their Water Wagon, a reproduction covered wagon, for the children to see. For a few hours, students brought their pioneer studies to life. They enjoyed stepping back in time with a taste of pioneer days.