Ridgefield Schools Celebrate 50 Years at Cispus Outdoor School
Marie Bouvier
Friday, October 11, 2019
Word spread quickly among the campers: "Cake! I heard there's cake!" In fact, there were five beautiful sheet cakes, a gift from the Cispus camp staff to celebrate Ridgefield's 50th anniversary at the outdoor school.
Cispus Director Chase Buffington and Ridgefield School District Superintendent Dr. Nathan McCann addressed the students for a few moments about the fifty-year tradition. But Superintendent McCann knew his audience of fifth graders. "I'll keep my remarks short,' he said, smiling, "because I know you want to get to the cake."
Cispus Outdoor School lets students enjoy a week of school in the great outdoors, sleeping in cabins, gathering around bonfires, and taking classes about the environment. The program is designed to give students a real appreciation of nature, as well as a taste of independence. Founded in 1969 by John Hudson, Sr., the principal of Union Ridge Elementary School, Ridgefield has one of the longest running outdoor school programs in the northwest.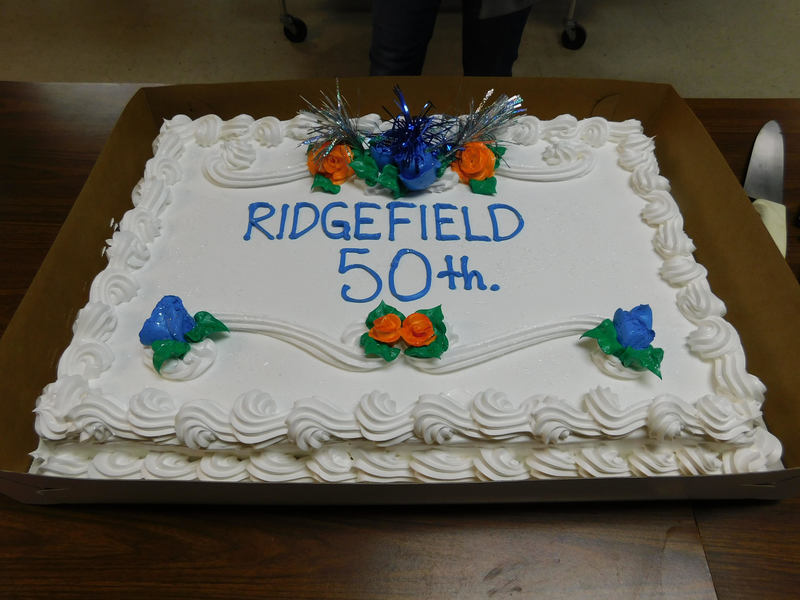 Cispus alumni were invited on a campus tour to commemorate the 50th anniversary. One of the alumni, Stephanie Natterstad, is the granddaughter of John Hudson, Sr. She took a day off from her job at Sunset Ridge Intermediate School to join the tour. "It's nice for our family to be part of such a long tradition," she said. "I know he'd be proud to see it's still going."
In honor of the event, each student received a special 50th anniversary t-shirt and day pack designed by Gary Hollingshead at Imagineering Graphics. A limited edition of 50th anniversary flannel shirts were available for purchase.
In McCann's remarks, he noted that the students were joining a long legacy of Ridgefield residents who had attended Cispus as students, counselors, teachers, and volunteers. "Whether you've lived in Ridgefield six months, six years, or six generations, you are now part of a fifty-year tradition that is important to our community."
"Fifty years is a long time," he continued. "If I'm still around in fifty years, I hope they wheel me back in here so I can enjoy it."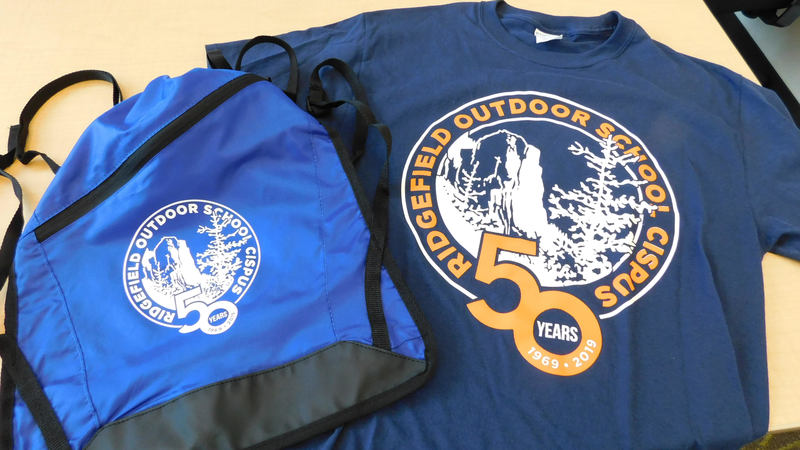 Special 50th anniversary day packs and t-shirts were given to the students at camp.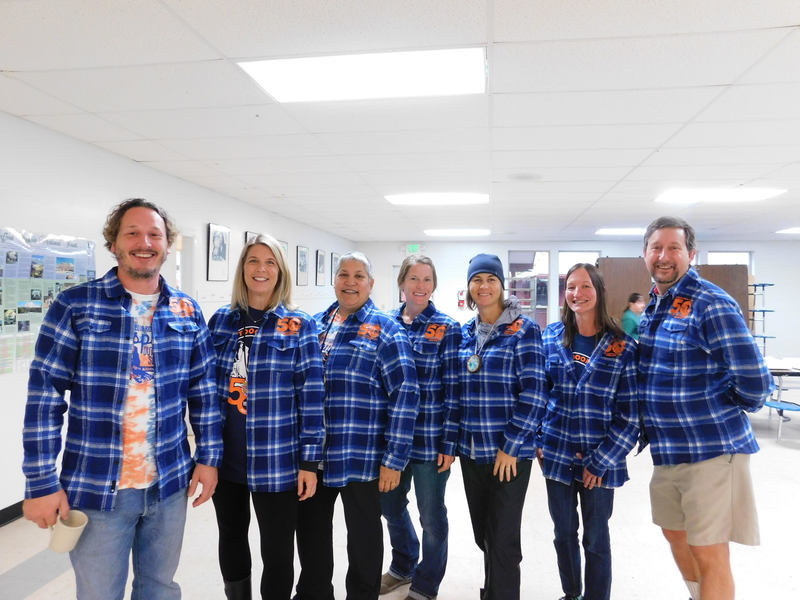 Staff, volunteers and alumni are in limited edition 50th anniversary flannel shirts.