Ridgefield School District's Early Learning Center Honors Veterans
rsd
Wednesday, November 06, 2019
Preschoolers at the Early Learning Center celebrated Veterans Day early as they welcomed some familiar faces to their classrooms for a special visit this morning.
Visiting veterans included:
Lance Corporal Craig Shelton (U.S. Marines), grandfather to Silas Shelton, age 4
Sgt. Daniel Butler (U.S. Army), dad to David Butler, age 4
Master Sergeant Gary Stroh (U.S. Air Force), grandfather to Austin Park, age 3
The children decorated and signed patriotic stars for the veterans and asked questions about their jobs and travels, and the veterans enjoyed sharing memories, medals, stories and information about life in the military.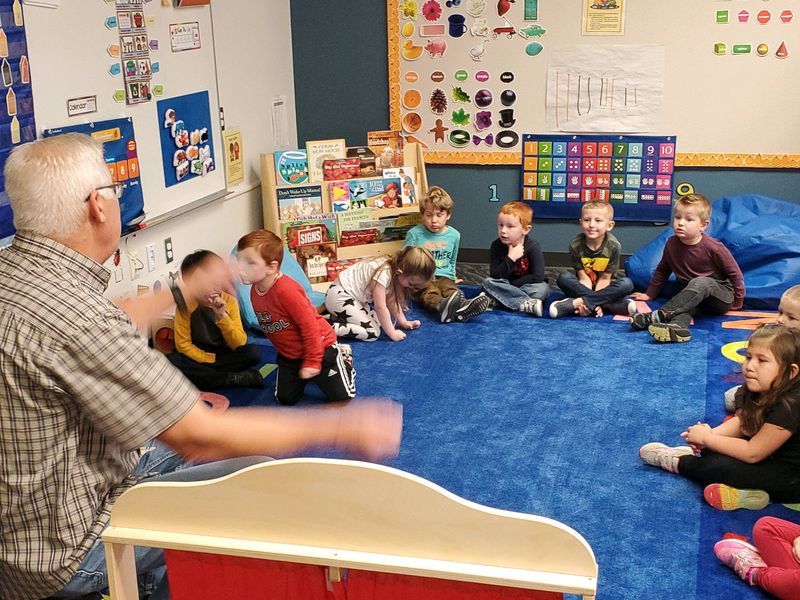 Craig Shelton engages with the preschoolers.

Gary Stroh poses for a photo with the kids.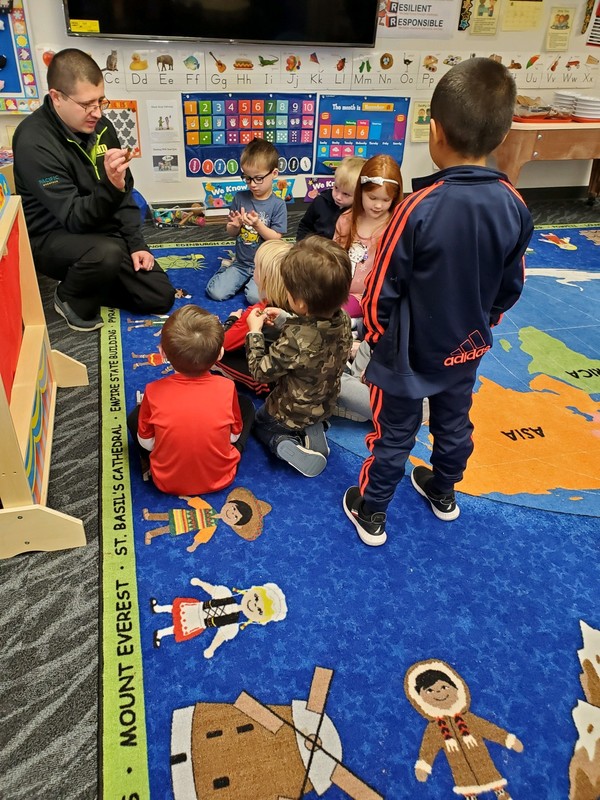 Daniel Butler shares a fun fact with the class.