Ridgefield School District Honors November Employee and Students of the Month
rsd
Tuesday, November 12, 2019
On November 12, Ridgefield School District officials recognized the November Employee and Students of the Month at the regular Board of Directors meeting.
Employee of the Month
Gena Anderson, Head Secretary at South Ridge Elementary School, was selected as Employee of the Month. She is not only the head secretary, but she also serves as chief question answerer, queen of the budget, and primary greeter of all guests to South Ridge. Gena is always the first person to notice something that needs to be solved, and just takes care of it. She never complains and still manages to make sure the school is running smoothly.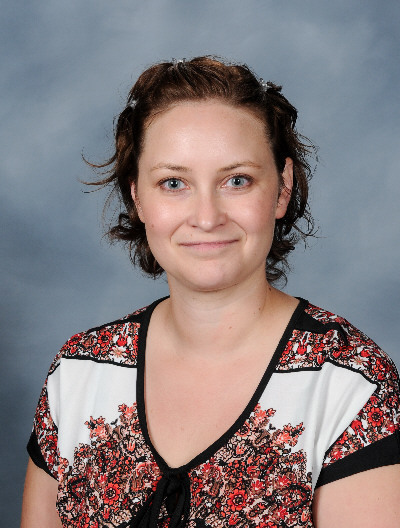 Over the course of her career in the Ridgefield School District, Gena has served as para-professional in special education, a one-on-one para for a particular student, and now as head secretary at South Ridge. South Ridge would not be the same without Gena. She loves all 554 of our students like they were her own, and the staff like family.
Students of the Month
Emmalinn Penner was selected as Student of the Month for the Early Learning Center. Emmalinn is always ready to help her friends. She is the first to help sad friends when they separate from their families. Anytime anyone (including the teacher), needs anything, she always volunteers to help. She helps friends follow the rules by stepping up and redirecting them, explaining why we can't do something instead of telling the teacher what they did. Emmalinn is an amazing example of a star student.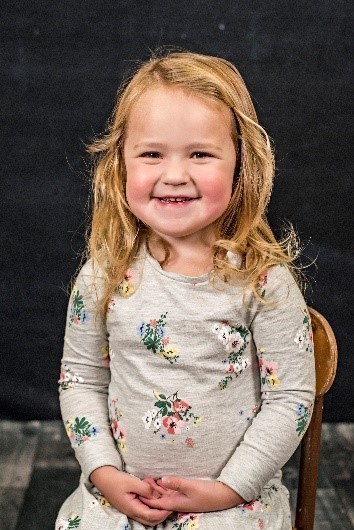 Adam Castillo, a first grader, is November's Student of the Month at South Ridge Elementary School. Adam arrives at school each day with a smile, ready to learn. He is always eager to participate in any learning task, even when it is challenging, always trying his best. Adam is learning to print his name in both capital and lowercase letters and is motivated to learn the letters of the alphabet. He is focused on meeting his unique learning goals both inside and outside of the classroom. South Ridge Elementary is very proud of Adam and his success at school!
Isabelle Tucker, a second grader, was selected at Union Ridge Elementary. Isabelle is a great example of our Ridgefield agreements. Respect: Isabelle respects all her peers and teachers by helping others, following directions and doing what is right. Resilient: Isabelle is always willing to try new things even if she knows they are going to be hard for her. She always has a great attitude towards learning and never gives up on things that are difficult. Responsible: Isabelle keeps herself accountable in getting her work done and stays focused when needed, making sure she is a good role model for her classmates and peers. There are great things in the future for this young lady! Great job Isabelle!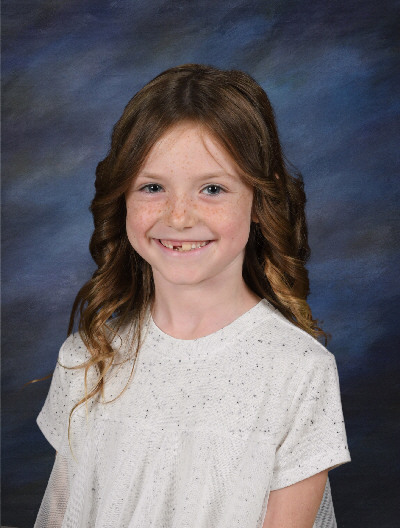 Cadence (Cadie) Clark, a sixth grader, was selected at Sunset Ridge Intermediate School. Cadie is a perfect example of a responsible, respectful and resilient student. She is kind and caring to everyone she meets and works hard to make those around her feel important. Cadie is an engaged and curious learner in the classroom. She asks questions, wonders about possibilities and works collaboratively with all of her classmates. She takes great pride in her work, inside and outside of the classroom and always turns in outstanding work. Her hard work and consistent kindness are just a few of the characteristics that make Cadie Clark an outstanding role model for all of sixth grade!
Sarah Proctor, a seventh grader, was chosen at View Ridge Middle School. Sarah is a bright, upbeat, and mature student. She not only contributes to all discussions, but she is an active participant working with partners and within groups. She brings a positive vibe to her classes, making other students around her better students. Sarah advocates for herself by asking questions and is more than willing to help others around her. She is an avid reader, always looking for something new. Eager to learn and ready for the next challenge, Sarah Proctor exemplifies respectfulness, responsibility and resilience!
Selecting one student out of 942 students at Ridgefield High School for Student of the Month is a difficult task. While there are many students who exemplify this honor, senior Diego Morales stands out. He is helpful and hard-working, and in addition, an all-around exemplary student. Teachers describe Diego as "one of the most kind-hearted and appreciative students", "a class act", and "kind to everyone, every single day." He is the personification of resilience--a student who has overcome personal challenges with the help of family and friends. Diego is involved in wrestling and choir. His post-secondary plans include pursuing an apprenticeship program in the trades.
Special thanks to the local office of James Schmeling at Allstate Insurance Company, the Ridgefield Public Schools Foundation and Ridgefield Boosters for sponsoring the district's recognition program this school year.