South Ridge Elementary School Named to Receive Washington Achievement Award
rsd
Tuesday, April 18, 2017
South Ridge Elementary School in the Ridgefield School District has been named as one of 280 schools in the state of Washington to receive the Washington Achievement Award for the 2016 academic school year.
The award recognizes schools who excel in any or all of seven specific categories: Overall Excellence, High Progress, English Language Arts Growth, Math Growth, Extended Graduation Rate (awarded to high and comprehensive schools only), English Language Acquisition, and Closing the Achievement Gap. In addition, schools must have had at least 95 percent participation on state tests to be eligible for the award.
South Ridge Elementary earned the distinction for Overall Excellence, High Progress and English Language Arts Growth. Three other schools in the Educational Service District 112 region also received the Washington Achievement Award for scoring well in the Overall Excellence category: CAM Academy in the Battle Ground School District and Skyridge Middle School and Liberty Middle School in the Camas School District.
For a complete list of the 2016 Washington Achievement Award winners, go to: www.k12.wa.us/EducationAwards/WashingtonAchievement/pubdocs/2016WAAWinner.xlsx .
The awards were determined based on analysis of statewide assessment data for the three previous years using the Washington State Achievement Index, which measures student proficiency in math, English Language Arts and science as well as student growth and college and career readiness.
The Washington State Achievement Index is the only statewide school accountability system recognized by the Office of the Superintendent of Public Instruction (OSPI) and State Board of Education.
This is the eighth year that the state has recognized outstanding achievement in Washington schools. The award-winning schools will be honored during a ceremony on May 3 at Olympic Middle School in the Auburn School District, which is an award winner for Closing the Achievement Gap.
"It is a great honor for the South Ridge team to be recognized for our collective efforts in providing a premier education for our students," said Todd Graves, South Ridge Elementary School Principal. "The staff and students of South Ridge work extremely hard, and we appreciate the recognition. Go Roadrunners!"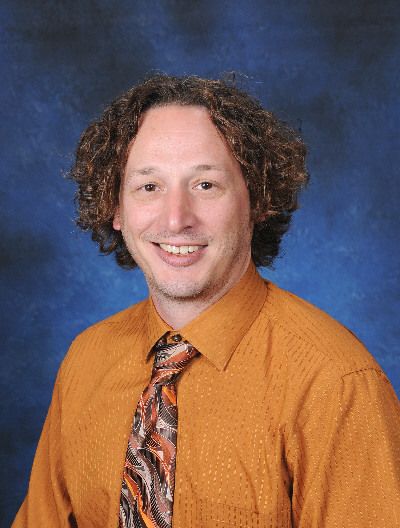 Todd Graves
Ridgefield School District Superintendent, Nathan McCann reaffirmed Graves' enthusiasm. "Receiving this recognition is tangible proof of the team effort put forth by the South Ridge staff and students, creating an environment where each child can pursue unlimited possibilities," he said.