Ridgefield School District Honors December Employee and Students of the Month
rsd
Tuesday, December 10, 2019
On December 10, Ridgefield School District officials recognized the December Employee and Students of the Month at the regular Board of Directors meeting.
Employee of the Month
Susan is a valued member of the View Ridge Middle School staff, especially in athletics. She does not hesitate to do whatever staff, parents, or administrators ask of her at the drop of a hat. Parents frequently commend her willingness to go the extra mile or even stay the extra hour to meet their needs when handling eligibility processes. Susan effectively communicates with coaches, parents, and staff to coordinate schedules, key information and staffing for games and practices. She patiently supervises students in the school suspension room and detention, giving students needed support even when they are reluctant to receive it.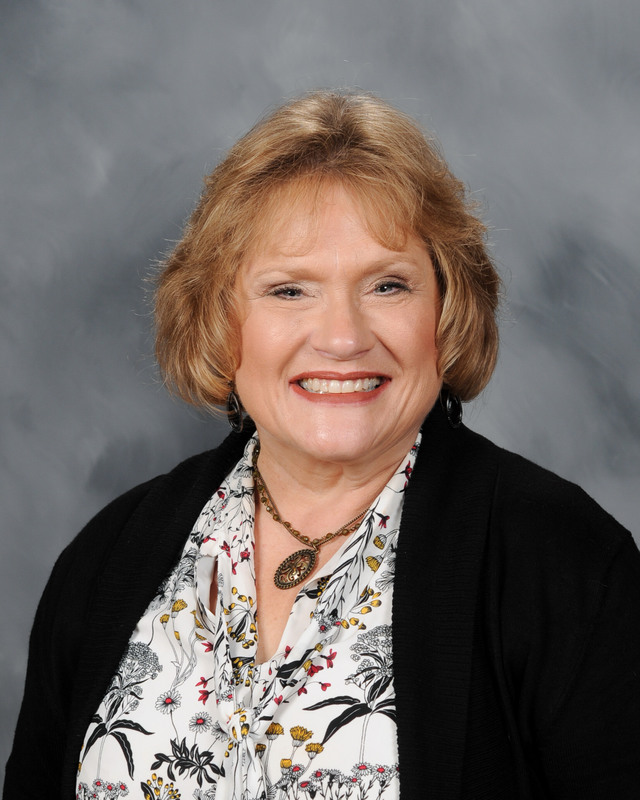 On numerous occasions, Susan is on the front lines handling parent concerns regarding discipline and athletics, sometimes when they are in a frustrated state. She maintains a calm and professional demeanor throughout, and if she does not solve a problem, finds someone who can. She bounces from these interactions with a cheerful, level attitude. Susan is a dedicated and loyal employee, having served the district for many years. She regularly makes the personal choice to rise above her own circumstances to demonstrate the ownership necessary to meet the needs of our students and families. The View Ridge Middle School staff is proud to recognize Susan Arndt as Employee of the Month for December.
Students of the Month
Phoenix Ramsey was selected as December's Student of the Month for the Early Learning Center. Phoenix uses the life skills of perseverance and flexibility in his new pre-kindergarten class. He is always kind to his friends. He is respectful of his teachers and looks for ways to be a helper. Phoenix's quiet nature lends itself to making others feel included and safe. The Early Learning Center is so thankful for Phoenix and proud of his work this year!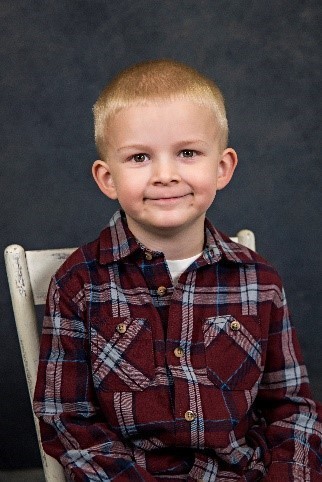 Chase Divine, a fourth grader, is December's Student of the Month at South Ridge Elementary School. Chase is a wonderful young man. What we most appreciate about him is his willingness to try something new, even if it is daunting or uncomfortable. He will give it his best shot every time. Chase sets an inspiring example in the classroom. The South Ridge Elementary School staff is proud of this young man and looks forward to the wonderful things we know he will accomplish.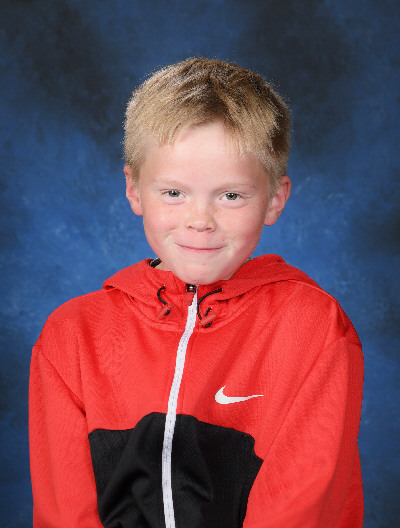 Kherington Hagen, a third grader, was selected at Union Ridge Elementary. Kherington is a student who embodies the Ridgefield School District's philosophy of "unlimited possibilities." In the first few weeks of the school year, Kherington transformed her approach to learning from lackadaisical to responsible and dedicated. She did this by confronting her weaknesses and struggles and by accepting constructive feedback, examining her own actions and seizing the opportunity to strengthen her learning skills by actively changing her mindset and habits. Kherington's creative mind, positive demeanor and unshakeable perseverance is an uplifting and inspiring example that strengthens those around her.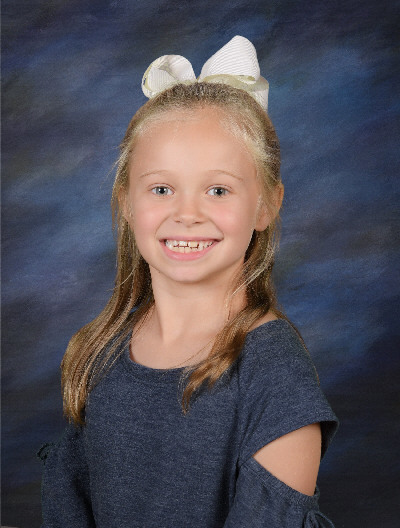 Jamison Barnette, a fifth grader, was selected at Sunset Ridge Intermediate School. Jamison has a great sense of humor. He is an athlete and aspires toward a career in acting. He participates in lessons, works very hard in class and is helpful and empathetic. Jamison is very inquisitive, always engaged, open to new ideas and excited to learn new things. The staff at Sunset Ridge Intermediate is proud to select Jamison Barnette as their December Student of the Month.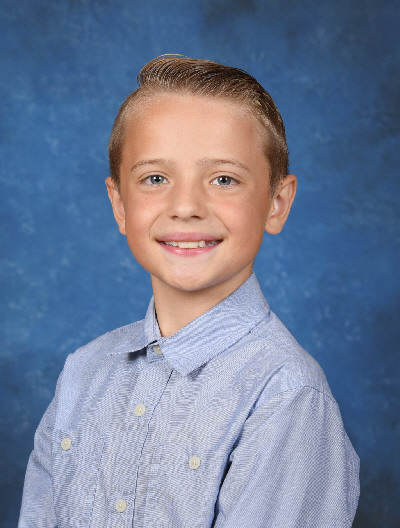 Tyler Crouch, an eighth grader, was chosen at View Ridge Middle School. Tyler is a wonderful young man who values learning and give his best effort every single minute of every single day. Other students will stop to chat, take a break, etc., but not Tyler! He asks questions and doesn't stop until he understands the materials. Tyler is a STEM-minded individual. He works diligently to solve problems, cooperates collaboratively with is peers and is always thinking of what he can do to make his projects the best they can be. He is a joy to have in class and is a positive role model for everyone!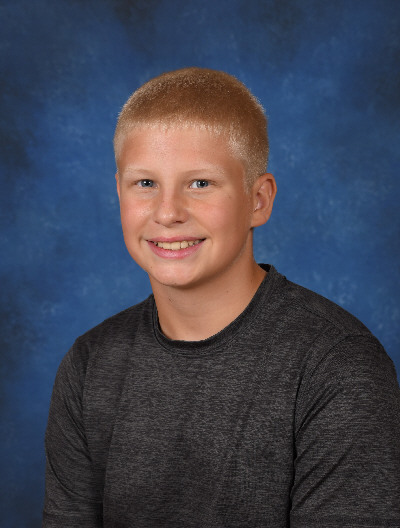 Every once in a while, you meet a person who more than impresses you in terms of presence, voice, advocacy for others and stance for social justice. Sophomore Charlie Fisher is such a person, and it is with great pleasure that Ridgefield High School has selected her as its December Student of the Month. Charlie is a founding member of the newest club at RHS, Unite Ridgefield. She is also a member of the district's Equity and Engagement Committee and has started a Sister Circle to empower girls at RHS. She serves on the Clark County Youth Commission working to create policies that positively impact the youth in Clark County. In addition, she is a member of STASHA, a youth substance abuse organization and the Crew Team club in Vancouver. Teachers describe Charlie as an exceptional leader, a dedicated and determined student, an extremely hard worker committed to learning and growing, and an agent of change. Charlie takes advanced classes in science, social studies, and world languages and maintains a perfect 4.0 GPA. She hopes to attend college on an ROTC scholarship. After military service, she aspires to a career in teaching.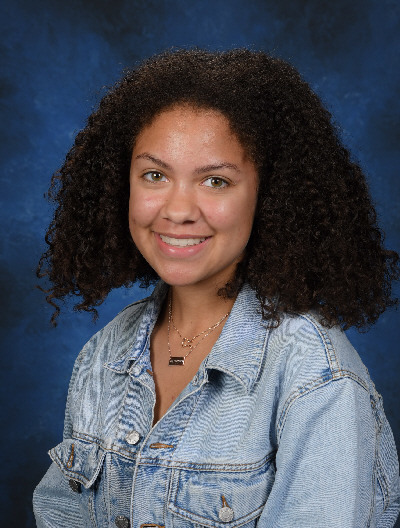 Special thanks to the local office of James Schmeling at Allstate Insurance Company, the Ridgefield Public Schools Foundation and Ridgefield Boosters for sponsoring the district's recognition program this school year.