Flat Stanley Leaves Ridgefield To Travel America
Marie Bouvier
Monday, January 20, 2020
South Ridge Elementary School librarian Emily Crawford gave her first grade class a special assignment: the Flat Stanley project. Flat Stanley is a series of books about Stanley Lambchop, a boy who is squashed flat by a bulletin board, then goes on many adventures. He slides under doors, flies like a kite, and is mailed to far-off destinations. Crawford's students got to send their own Flat Stanleys off on new adventures.
The first graders colored several paper Flat Stanleys and mailed them off to friends and relatives. Then those people took photos of Flat Stanley in all kinds of places. Just from the one WIN (What I Need) Time class, Flat Stanley travelled to twelve states. He went to a ranch, to a zoo, and to a vineyard. He flew a plane in Alaska, worked on a television show, and attended an NFL game. Crawford compiled all 27 of the Flat Stanley adventures into a Flat Stanley book for the students.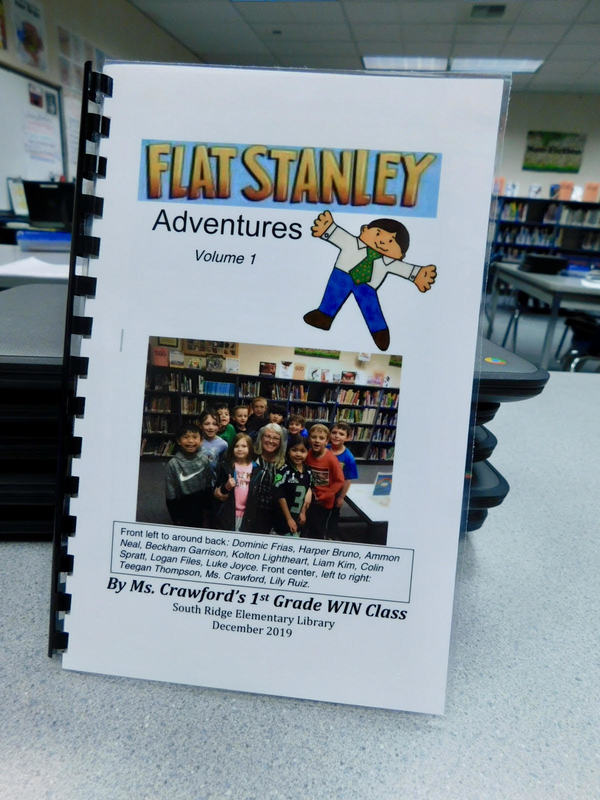 Librarian Emily Crawford's WIN (What I Need) Time class made their own Flat Stanley book.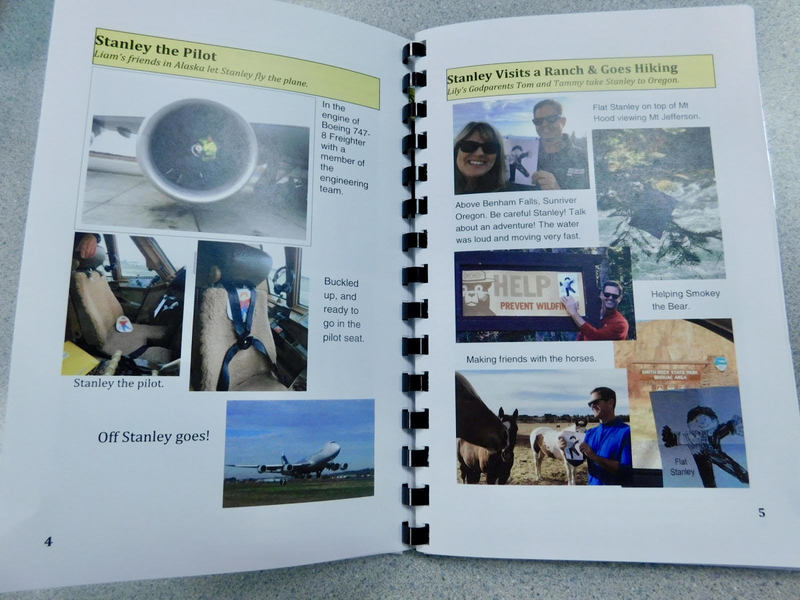 Flat Stanley had many fun adventures thanks to students' friends and family.
The students started the project by reading Flat Stanley's Worldwide Adventures: The Japanese Ninja Surprise. Crawford used the book to get her students interested in reading. "I liked that I got to read!" Ammon Neil exclaimed. They did a literature circle study where they discussed the book, developed questions together, and made a glossary of words that were new to them.
The students enjoyed the book and the project. They were excited to show which page was theirs and where Flat Stanley went. Harper Bruno held the book close to her and said, "My favorite part was that we got to make the books."
Flat Stanley Adventures: Volume 1 by Ms. Crawford's First Grade WIN Class now has a place in the South Ridge library, and each student received their own copy. Now they can read about all of the amazing places Flat Stanley could go. Maybe they'll go there themselves someday—but probably not in an envelope.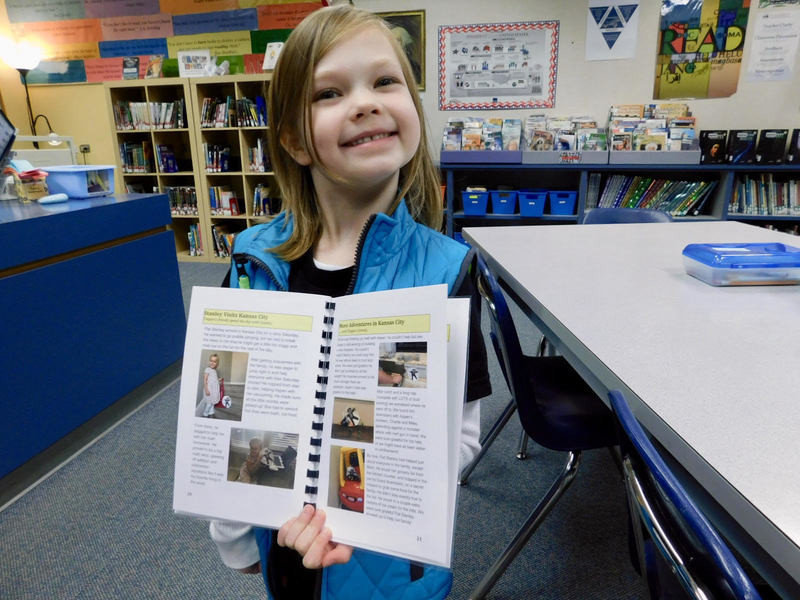 Teegan Thompson proudly shares her Flat Stanley pages.