Ridgefield CAPS Students Design Inclusive Playground
Marie Bouvier
Friday, February 07, 2020
Elementary school playgrounds are a lot of fun, with plenty of places to slide, swing, run, and climb. But if you are in a wheelchair or have other mobility challenges, the playground can be an unfamiliar and difficult place. A group of students at the Ridgefield Center for Advanced Professional Studies (CAPS) designed a playground for children of all abilities as part of a class project. They hope the design can be utilized one day for the proposed new elementary school or to upgrade existing playgrounds.
Universal and accessible design is a common theme for homes and offices. Creating a home or workplace that serves people of all ages and abilities makes sense. But accessibility in parks and playgrounds has lagged behind the curve. Often it falls on the parents of children with disabilities to advocate for, fund, and build inclusive playgrounds.
As part of the CAPS curriculum, students are asked to solve a real-world problem as a business project, crafting actionable results and a professional presentation. CAPS students Brooke Weese, Ethan Barnette, Nathan Neil, Hunter Abrams, and Aida Sinks took on the project of creating an inclusive playground design for the school district.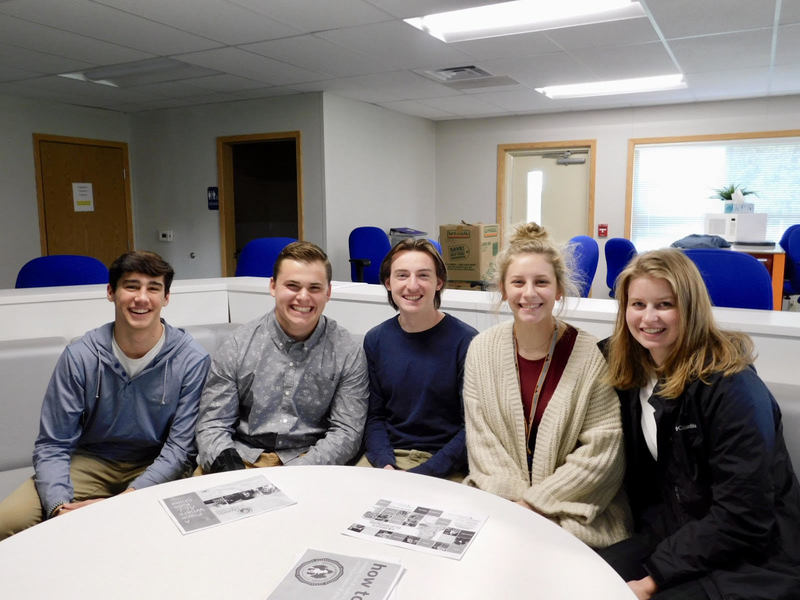 A team of Ridgefield CAPS students created a design for an inclusive playground. Left to right: Nathan Neil, Hunter Abrams, Ethan Barnette, Brooke Weese and Aida Sinks.
Their playground project started with extensive research. They spoke with playground equipment manufacturers and members of Ridgefield's Parks Board. They reviewed costs, designs, and building protocols from Harper's Playground, a nonprofit that spearheaded the development of the first inclusive playground in Portland. And they polled a group of elementary school students to see what playground features they liked most.
Using this information, they developed a design to accommodate students of all abilities. Their suggestions for playground features included a large play structure that incorporates ramps rather than stairs, an accessible merry-go-round, specially designed swings, a roller table (students use their arms to pull themselves along rollers), and even a safe playground zipline (one with accessible seat and one with standard seat). The design also has level surfaces between play equipment, so students with mobility issues have easy access.
Harper's Playground in Portland is an example of an inclusive park designed to accommodate people of all ages and abilities.

The students presented their playground design concept to guests at the CAPS Showcase and to the Ridgefield School Board, and the Ridgefield Parks Board will also review the design. They hope that their project will one day lead to a playground where every student can play.