Ridgefield School District Honors February Employee and Students of the Month
rsd
Tuesday, February 11, 2020
On February 11, Ridgefield School District officials recognized the February Employee and Students of the Month at the regular Board of Directors meeting.
Employee of the Month
Kayla Mitchell is the school counselor for all of Sunset Ridge Intermediate and is truly deserving of the Employee of the Month award. She adheres to the ASCA school counseling model and provides dynamic and comprehensive school counseling services school-wide, in small groups and in support of individual students on a daily basis.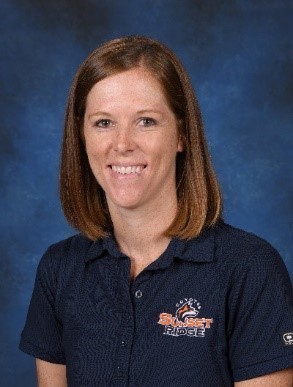 Kayla coordinated the delivery of bullying prevention lessons in September and October and supported teachers in delivering the Second Step social emotional learning curriculum. She runs multiple small groups focused on providing targeted skill instruction to support students in acquiring the skills they need for school success and meets with individual students every day. Kayla oversees fifth and sixth grade student leadership, meeting with this group weekly to develop leadership skills, create informative and engaging monthly assemblies and identify ways to include all students, such as the New Student Welcoming Committee.
Kayla is collaborative, serving on multiple building and district level teams to ensure that multi-tiered systems of support are available to every student. She constantly engages in professional development to inform and enhance her school counseling including restorative practices, mental health partnerships, a continuum of social emotional learning supports and most recently, high leverage practices to support positive classroom behavior, culture and climate.
This is Kayla's second year in Ridgefield School District, and she has already made a tremendous positive impact for our students and school community. Kayla, thank you for all that you do!
Students of the Month
Charlotte Halligan is the February Student of the Month at the Early Learning Center. Charlotte has been a positive and friendly example for her peers in preschool. She always comes to school with a big smile and happy disposition. She is a curious and eager learner. It has been wonderful to see Charlotte progress these last few months. She is an important and valued member of our learning community. Thank you, Charlotte, for always being a friend to your classmates and a responsible learner. What a wonderful Hashbrown!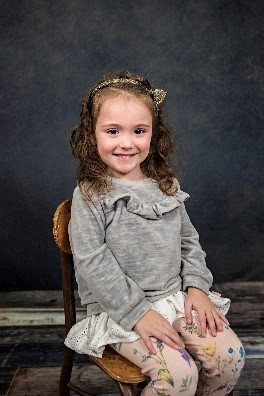 Natalie Green, a fourth grader, was selected for Student of the Month honors at South Ridge Elementary School. Natalie is a very conscientious student who always makes sure her class' books are returned ahead of the time it's due back to the library, even if it means doing it after school. She is a model of PBIS behavior and sets the bar high for all fourth graders as a library citizen. Natalie is kind to her peers, helping them when they can't find what they're looking for in the library. She always has a good book recommendation for classmates who "just don't know what to check out." Over the last two years, Natalie has grown into a student that exemplifies what Ridgefield School District is all about: kindness, a willingness to help other, and a desire to do one's best.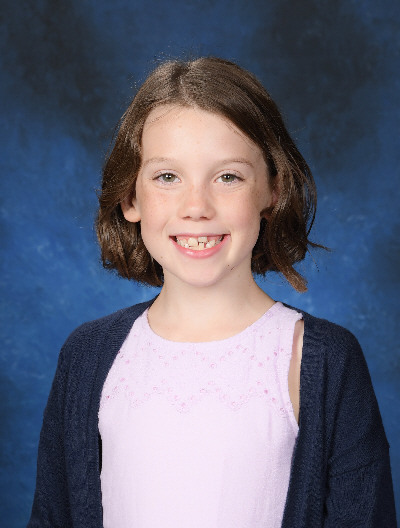 Nolan Proctor, a kindergartener, was selected as Student of the Month at Union Ridge Elementary. Nolan is in Mrs. Stamp's kindergarten class. He is a wonderful student! Nolan strives to do his best on his work and is always first to offer to help clean up, run notes, or anything you want him to do! He has an upbeat personality and a humorous attitude. He is kind, helpful and considerate to his peers in class and exemplifies the three R's – Respectful, Resilient and Responsible. We look forward to watching Nolan grow and do amazing things here at Union Ridge and beyond.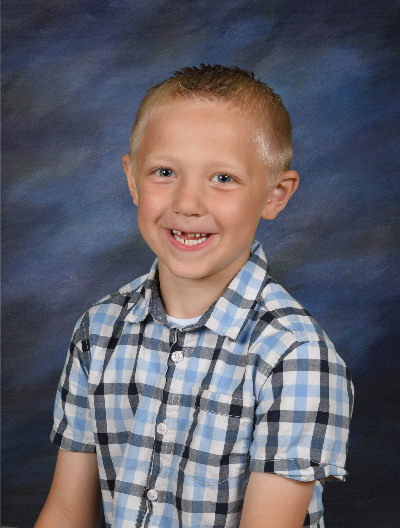 Marin Fitzgerald, a sixth grader, was selected at Sunset Ridge Intermediate School. We are so fortunate to have Marin at our school. What do you call someone who is so kind that she goes out of her way to help other people? Marin works at being the best student and friend she can be. She is inclusive and respectful to all. She chooses her words carefully to build others up in a genuine and sincere manner. Marin models responsible behavior and holds herself to high standards; yet, she is easy going, approachable to her classmates and has a great sense of humor. In the classroom, she is a positive, engaged and active learner who strives for quality no matter how difficult the challenge. You can tell that she values her education and appreciates the opportunity to learn new things. Marin Fitzgerald stands out as an exemplary student and person. She embodies our motto of being Respectful, Responsible and Resilient. Her maturity, kindness and integrity makes her an excellent candidate for Student of the Month.
Olivia Matters, an eighth grader, was chosen at View Ridge Middle School. Olivia is just an awesome person! She comes to class every day with an attitude that makes her enjoyable to be around and also makes her successful. She works through things with detail and full effort. If Olivia doesn't understand something, she asks the right questions and works even harder. She consistently puts forth her best effort, even when others around her are not! Her work ethic is amazing, and she is always such a positive person. Olivia's smile is infectious, and her classmates really enjoy working with her, as we all do! She is a great choice for Student of the Month—an honor that is well deserved!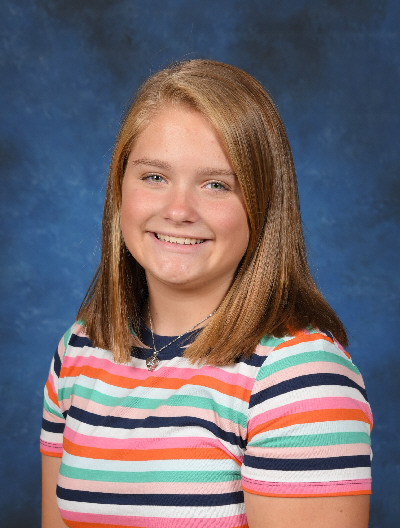 Ridgefield High School's Student of the Month didn't fall far from the family tree. Her mother was Employee of the Month in February 2019, and we are pleased that Tegan Petersen, a junior, was selected for this month's Student of the Month honors. Tegan is described by staff members as an exceptional student who is helpful and kind and always exemplifies the three R's. She has been nominated for Student of the Month five times by four different staff members. Tegan carries a perfect 4.0 GPA, is involved in National Honor Society, Leo Club, Ambassadors, choir and jazz choir, and theater. She is also a member of the varsity soccer team, which placed third at state this fall. Tegan was in the cast of Chicago, was part of the tech crew for the recent performance of the student-directed One Acts, and plans to audition for the high school's musical production of Cinderella in the spring. She also placed third in RHS' recent Poetry Out Loud competition. After high school, Tegan plans to study math or physics and is considering a career as an actuary.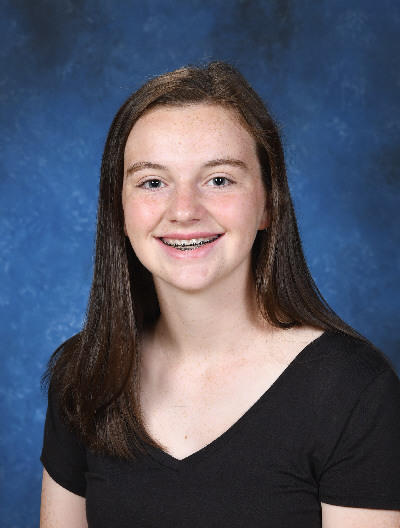 Special thanks to the local office of James Schmeling at Allstate Insurance Company, the Ridgefield Public Schools Foundation and Ridgefield Boosters for sponsoring the district's recognition program this school year.