Ridgefield School District Honors March Employee and Students of the Month
rsd
Tuesday, March 10, 2020
On March 10, Ridgefield School District officials recognized the March Employee and Students of the Month at the regular Board of Directors meeting.
Employee of the Month
Jennifer (Jenn) Ross is a Speech Language Pathologist at Union Ridge Elementary School. By collaborating with school staff and parents and continually researching best practices in her field, Jenn constantly seeks to improve her practice with students. Having worked in other districts before coming to Ridgefield, she brings a breadth of knowledge and experience in all areas of special education.
Jenn communicates clearly and effectively. She takes on a leadership role in guiding our special education team using an integrated approach in order to meet the needs of the whole child. In weekly "Sped Business" meetings, for example, she shares research-based resources and ideas that increase our capacity to better serve students. Jenn's office is often a revolving door of staff who seek her out for advice on how best to accommodate and intervene for struggling students not receiving special education services. When she is not serving students, she spends her time researching best practices in areas such as data collection and dyslexia intervention in an effort to reach more students. She is an excellent resource. It is not a rare thing to see Jenn in her office beyond 5:00 pm. She works tirelessly to serve all students, not just those on her caseload. For this reason, we are proud to select Jennifer Ross for the well-deserved honor of March Employee of the Month.
Students of the Month
Liam Bartholomew was selected as March's Student of the Month for the Early Learning Center. The staff writes: Liam is a respectful, responsible and resilient learner. Liam is a friend to all. He consistently shows kindness and offers to help other students as well as teachers. He has a positive attitude and always uses creativity and effort in activities. He has a BIG heart. He is caring and works hard. What a great example of our hashbrown pride! Liam loves walking in and pretending to be a dinosaur. His favorite thing is drawing pictures for his friends or for his family. Lately, he has been interested in writing notes as well, writing each letter and word all by himself. He is always ready to learn and have a lot of fun. "What I admire most about Liam is his ability to work through challenges," said Erika Muir, ELC Coordinator. "Some days don't always end up the way we prefer, but I notice that Liam adapts and improves the plan when it needs to be. He never forgets to consider the feelings of others, even in disagreements. He remembers how to take care of himself and those around him. I am very proud of Liam."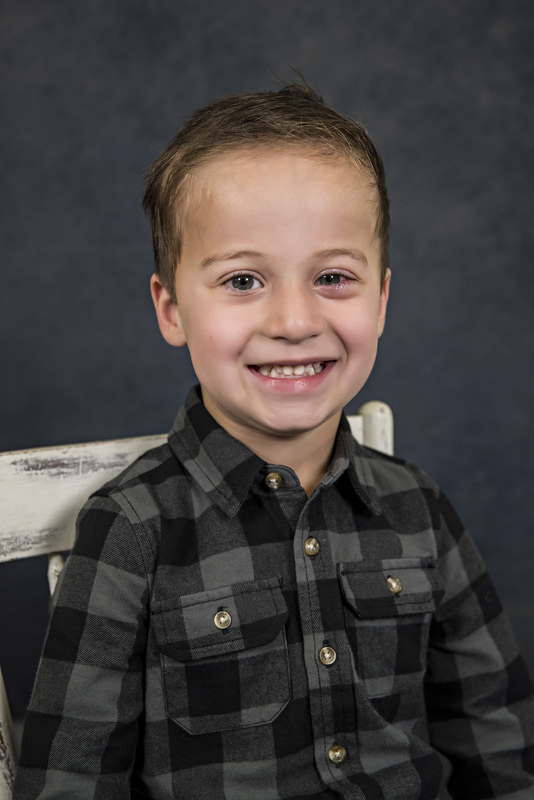 Jaxton Pierce, a third grader, is March's Student of the Month at South Ridge Elementary School. Jaxton is independent, self-directed, kind, thoughtful and is always willing to help or to give his peers valuable feedback. He is creative and imaginative, and he absolutely loves to tell stories. Jaxton is an exceptionally hard-working student. He always comes to school ready to learn and is consistently a role model for respectful and focused behavior. He works hard both in and outside of class, and he is always setting new goals for himself. Jaxton is a good friend and working partner for his peers. Everybody loves Jaxton—he's a great kid! He is an absolute joy to work with.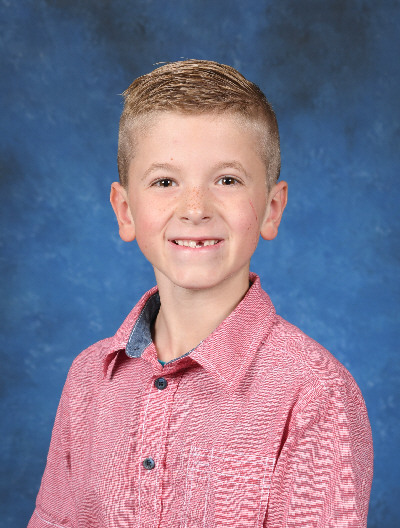 Easton Matters, a fourth grader, was selected at Union Ridge Elementary. Easton is a wonderful, giving and kind-hearted human being. He is helpful to all people, big and small. At the beginning of the year, Easton was worried about a medically and physically fragile classmate. He heard that students who were all together the previous year had been put into different classes. He talked to his family about wanting to be moved to the student's class so he could help support her, even if it meant he would not be in class with his friends. The kind of compassion and wisdom is rare for someone so young. Easton loves to help in general. He is often the first one to volunteer to do a job or task. He often takes the initiative to help with something that the teacher may not even see is needed. In addition, he is a diligent student who is interested in expanding his learning in all areas. He especially loves anything "techy" and helps students, and sometimes, his teacher, with problems in that arena. Easton works hard in all areas of his life and is the kind of person we should all strive to be.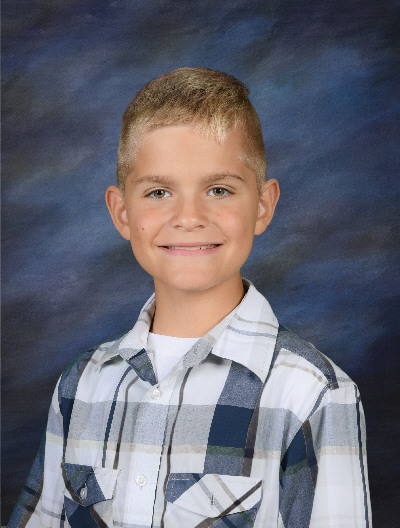 Cohen Draper, a fifth grader, was selected at Sunset Ridge Intermediate School. Cohen has such a big heart! He is incredibly kind to all around him. His empathy and compassion for others is a joy for all to see. He is observant and sensitive to others' needs. Cohen can often be found reaching out to his peers, offering support and encouragement. He is a friend to all and will lend a helping hand to anyone in need, whether it be students or staff. Cohen consistently models our school's 3 R's, always being respectful to peers, adults and our environment. He always does his very best with school assignments and works hard to stay on task and be attentive. Cohen is a leader in the classroom, modeling resilience and has a positive outlook towards learning. He performs tasks with a smile and shares his joy for learning with his classmates. He is a quiet learner and can be counted on to follow through with rules and instruction. Cohen can be trusted to make the responsible choice, even when no one is watching. He is absolutely deserving of the Student of the Month award. We are so proud of how Cohen embodies what it means to be a Sunset Ridge Coyote!
Trenton Stevens, an eighth grader, was chosen at View Ridge Middle School. Trenton is always involved in the classroom, whether it be participating in a mock trial or the enlightenment hearing, being an excellent math student or writing a qualifying paper for NHD regionals this year. He is a positive role model for his peers and gives effort in whatever academic endeavor he encounters. He is always learning. Trenton is such a wonderful young man and excellent human being. He will be missed next year when he enters high school, but we are incredibly proud of the student they will be gaining. Congratulations to Trenton on being the View Ridge Student of the Month.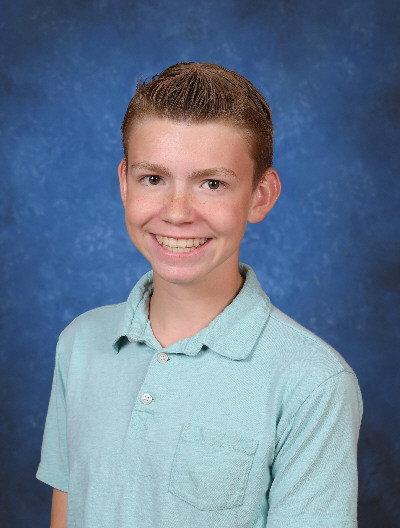 Sometimes finding our passion in life involves a lot of time and a myriad of experiences, opportunities, successes and failures. And sometimes it almost seems like our passion finds us. Caroline Ceravolo is a person whose passion is evident by her pursuits both in and out of school. Now a junior at Ridgefield High School, Caroline began her journey in public education for the first time when she enrolled as a freshman. She has been nominated for Student of the Month a total of six times. Caroline takes AP courses and maintains a 3.9 GPA. She is the founding member and president of RHS' newest club, iTuna, which focuses on environmental issues and is a member of Unite Ridgefield. She is also a member of HOSA and participated in its state competition earlier this month. Caroline has worked on political campaigns, speaks to politicians about environmental issues and has traveled to Washington D.C. to attend a political leadership conference. Taking AP Psych in her sophomore year sparked her interest in the medical field. After high school, she plans to go to medical school to become a researcher. Not all things come easily for Caroline, but she finds strength through her family, her friends and her passion for the environment to overcome life's challenges. As one nominating teacher put it, "Caroline faces personal challenges but she never gives up, working tirelessly to improve herself, her peers and RHS. She makes the world a better place." It is for all these reasons that Caroline Ceravolo represents Ridgefield High School as the March Student of the Month.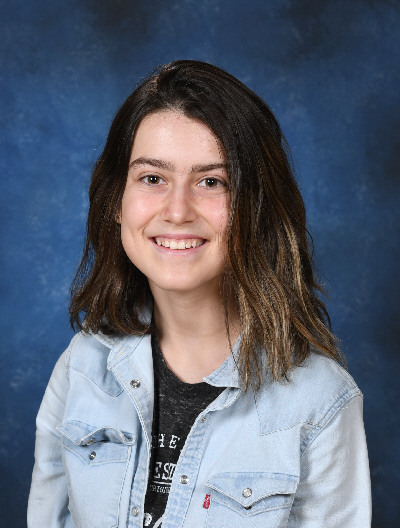 Special thanks to the local office of James Schmeling at Allstate Insurance Company, the Ridgefield Public Schools Foundation and Ridgefield Boosters for sponsoring the district's recognition program this school year.