Ridgefield School District Honors April Employee and Students of the Month
rsd
Tuesday, April 28, 2020
On April 28, Ridgefield School District officials recognized the April Employee and Students of the Month at the regular Board of Directors meeting.
Kody Eastham is well-deserving of the Employee of the Month recognition for the extra measure of effort and passion he devotes to his work in Grounds and Maintenance. Kody is always willing to dive into new and unexpected duties without hesitation and is a pleasure to work with. He learns very quickly and has an incredible work ethic. Kody maintains a great rapport with staff at all of our schools and clearly has a heart for kids and programs.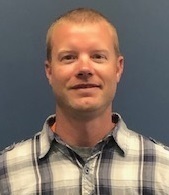 This year, Kody planned and completed a project at Union Ridge Elementary to convert a muddy, hard-to-maintain area into a pea-gravel "sand box" complete with "Tonka truck" type toys for kids to play with at recess. He also worked with science teachers at Sunset Ridge Intermediate/View Ridge Middle schools to plan and build an access trail to the adjacent wetland, providing students with an outdoor learning environment. The Grounds and Maintenance staff is thrilled that Kody Eastham was selected as April's Employee of the Month.
Students of the Month
Meghan Miller was selected as April's Student of the Month at the Early Learning Center. Meghan is an exceptional student. She is always kind, helpful and makes right choices. She is a good friend to all of her classmates and a joy to have in class. She exemplifies a positive attitude and commitment to excellence in everything she does. Meghan is a leader at the Early Learning Center. She can always be counted on to help a friend. She looks for ways to include others, often initiating play with friends who are more hesitant. The Early Learning Center is proud of Meghan!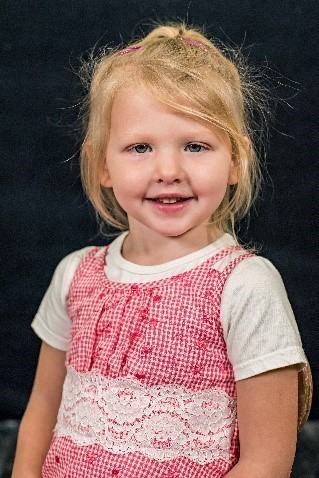 Jaden Mitchell, a third grader, is April's Student of the Month at South Ridge Elementary School. Jaden exemplifies resilience. He is an exceptional student and has put much effort into school this year. He has consistently demonstrated responsible and on-task behaviors during WIN time, and his efforts have paid off. Through his hard work and determination, he is making great progress and has developed a love for reading! It's fun to see him getting excited to read and seeing his confidence soar. All the while, he is respectful of others. Jaden has a very kind and gentle heart. When someone is upset or if he thinks they are sad, he is very good at knowing when to offer help and when they need some time. His sense of humor is pretty amazing for a third grader. He can easily get a laugh with just one comment. However, he knows when it is appropriate to be funny and when it is not. We are so proud of Jaden and how hard he has worked this year. He is well deserving of the recognition as South Ridge's Student of the Month!
Amelia Meade, a first grader, was selected at Union Ridge Elementary. Amelia Meade was chosen as Union Ridge's Student of the Month because she exemplifies the characteristics of a great person and student. She is respectful, hardworking, curious, and caring. Amelia loves to learn and takes the initiative to find out what she wants to know, whether it be about geography, animals, or how to run a business. Amelia encourages her classmates to try their best and is always willing to lend a helping hand. She even helps students from other classes learn new things, and never hesitates to offer her help to teachers and staff. Her teacher and our administrators are proud of Amelia; she is so worthy of receiving this award.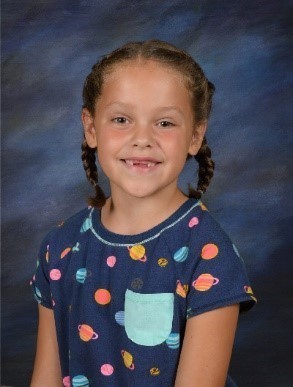 Kylee Clarke-Henderson, a sixth grader, is April's Student of the Month at Sunset Ridge Intermediate School. Kylee is an incredibly hard-working student who is always ready for a challenge. She is willing to try new strategies, ask for extra help, do additional work, and focuses on whatever she needs to meet her learning goals. Kylee is responsible and takes initiative for organizing her needs to excel at her learning. A member of the Sunset Ridge leadership team, she is self-motivated and can be seen regularly setting an example for other students. Kylee is also unflaggingly kind and considerate to all students. We have seen her being welcoming and caring to students from all walks of life, and have never heard her share a cross or unkind word. Kylee is an outstanding member of the Sunset community and we are honored to select her as the Sunset Ridge Student of the Month!
Nolan Meek, an eighth grader, was chosen at View Ridge Middle School. Nolan is always positive and respectful, exemplifying the qualities and virtues we value at View Ridge. He is one of those students who quietly and consistently comes to class ready to work each day. He does everything that is expected of him without hesitation. He wants to learn and succeed. He is thoughtful, precise, and witty in his work and is one of the most reliable students. He asks questions when he needs to and is great at self-assessing his work as he goes. Nolan is supportive of his classmates. Mrs. James states, "It has been a pleasure having him in science class these past two years. One of my favorite things about Nolan is that he is genuinely kind and cares about others. For example, he frequently asks me how I'm doing and takes an interest in my answer. When Nolan sees others having a hard time, he notices and tries to help." Nolan rises to the challenge even when others say it isn't possible. He is a model student who will do great things as he goes through life. Nolan is a very polite young man and we enjoy having him in class.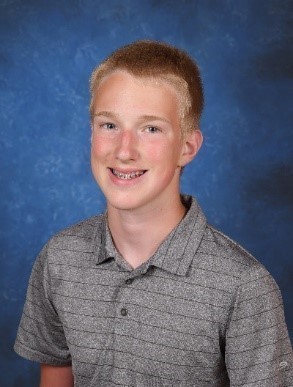 The Ridgefield High School staff is pleased to select senior Zackery Wells as April Student of the Month. Staff members have the following to say about Zack:
"I am always impressed with how steady and reliable he is. Even though school isn't easy for him, he did everything I asked him to do and is on track to move into a career in the trade industry. He is a super successful young man."
"Zack Wells is enjoyable to have in class and gives it his all."
"I truly believe Zack is an excellent choice. He started off the year with a lot of self-doubt and stress, and had a difficult time just coming to class. He took a deep breath and came to class. He stepped outside his comfort zone and started helping other students in class. Zack is always polite and always has a smile on his face, he rocked his senior boards, he has become organized and, most importantly, he believes in himself. He is a wonderful young man."
Zack is one of those students for whom school does not come easily. As early as second grade, he was identified as having a learning and speech disability and has had to work hard to make progress in school. He exited speech services in the 6th grade, but continued to struggle with reading. Through the support of his family and teachers and because of his hard work and resilience, Zack is now ready to graduate and start a career in the construction industry as either a carpenter or welder, having gained valuable skills in the Woods and Metals programs at RHS. While there are many students who are deserving of representing RHS as Student of the Month, Zack Wells stands out among the best of the best.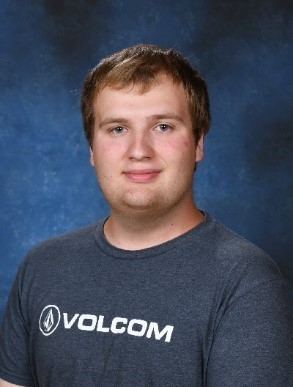 Ridgefield School District is grateful to its sponsors, James Schmeling of Allstate Insurance Company whose local office is providing funding to support the district's recognition program during this school year and the Ridgefield Public Schools Foundation.