Help Others with the SOCKtober Sock Drive!
Marie Bouvier
Thursday, October 22, 2020
It's time for the third annual SOCKtober sock drive! Students in the RISE (Reaching Independence through Structured Education) class at Union Ridge Elementary School are holding a sock drive for the Ridgefield Family Resource Center, and you can help.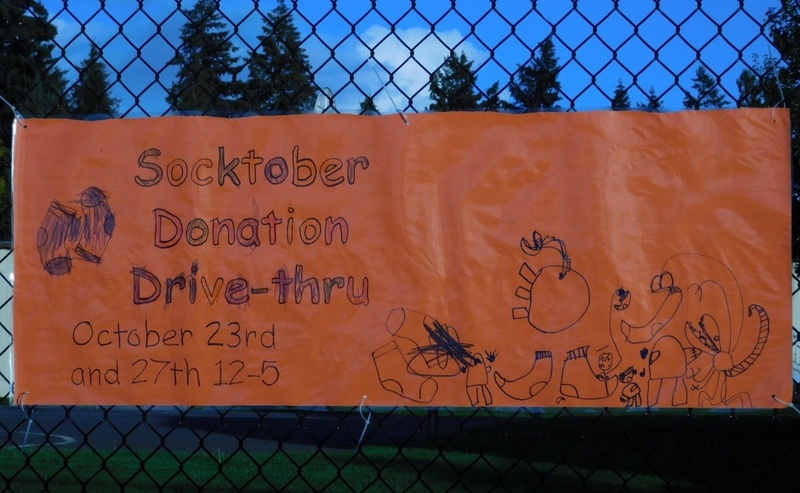 The RISE students drew and colored the poster to promote their SOCKtober sock donation drive.

SOCKtober is a national movement to let kids help others in a tangible way. Homeless shelters and aid agencies across the country are seeing huge increases in need due to COVID, and as winter approaches, socks are one of the most requested and least donated items. The Ridgefield SOCKtober drive allows RISE students, who are on the autism spectrum or face other challenges, to volunteer in a meaningful way to help their community.
In previous years, RISE students went class to class through the school, pulling a big wagon to collect donations. This year, they will make it safe and easy for community members to donate by holding a two-day drive-through drop-off on Friday, October 23, and Tuesday, October 27th, from 12 p.m. to 5 p.m., at Union Ridge Elementary. Rally the Raptor, the mascot of the Ridgefield Raptors West Coast League baseball team, will kickstart the event from 12:45 p.m. to 1:15 p.m. on Friday.
Teacher Stephanie Brown's students work together to run every element of the donation drive. They make and color posters to promote the event, and they sort socks to graph and track how many are collected. They have also been learning about empathy and poverty as part of their Social and Emotional Learning by reading books like Those Shoes by Maribeth Boelts and Still a Family by Brenda Reeves Sturgis. Using the SOCKtober drive across multiple subjects helps reinforce their learning in a hands-on and interesting way.
Last year, RISE students were able to collect socks in person, but this year, they will host a drive-through drop-off event instead.

Each year the students collect hundreds of pairs of socks for area agencies, and their collections are supplemented with a grant from Bombas. Bombas is a sock company that donates one pair of socks for every pair purchased; they distribute those socks around the country through a grant program. Last year, Brown received 1,000 pairs of socks from Bombas. The RISE class has been approved for another grant this year, and those socks will arrive in November.
Brown is proud of her students, who are among the most impacted students in the Ridgefield School District, and how hard they work to make SOCKtober a success.
Her students are happy to have a fun and easy way to help others, and she is glad to show them that anybody and everybody can make a positive difference in their community. You can help the RISE class by bringing new socks of any size or style to donate to the SOCKtober sock drive.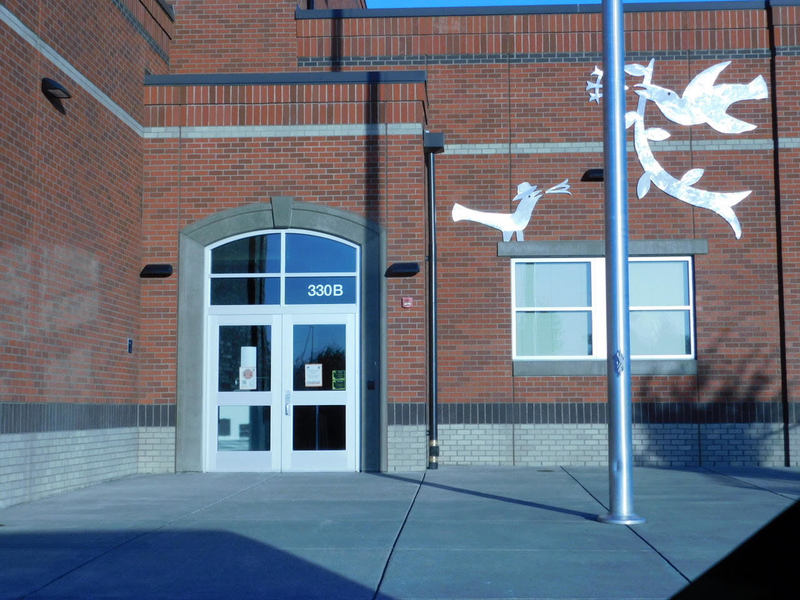 The SOCKtober drive-through sock drop-off will be this Friday, October 23, and Tuesday, October 27th from 12 to 5 in the car lane by the parking lot at Union Ridge Elementary, 330 N. 5th Avenue, Ridgefield.