Artwork by Ridgefield Youngsters Brighten Community Venues
rsd
Friday, October 30, 2020
At the Liberty Theatre/Seasons Coffee Shop in downtown Ridgefield, a wall displays some delightful artwork created by first-graders in Brigid Taylor's class at Union Ridge Elementary. The art focuses on a lesson about bats, and reading the kids' perspectives about these remarkable creatures is sure to bring a smile to anyone stopping in to have a look.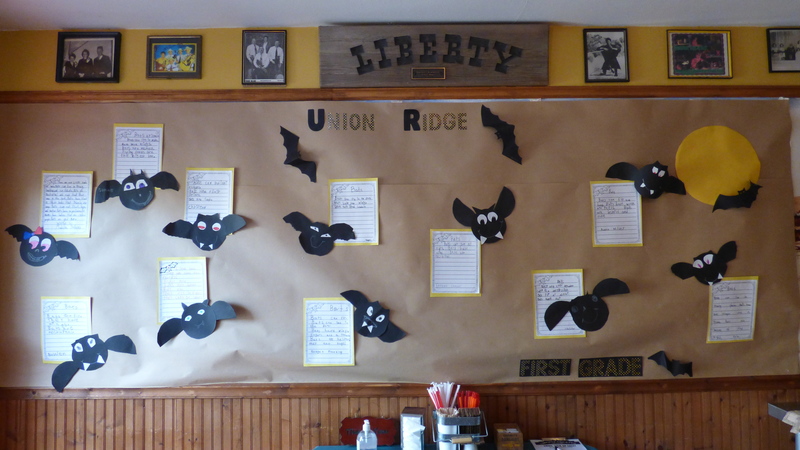 The idea came to Taylor before the school year started, when remote learning prevented her students from seeing their work displayed in their classroom. A conversation with Earleen Griswold, Seasons Coffee owner, sparked the idea of creating a display in the coffee shop for the entire community to enjoy. Now children can see their work, says Taylor, who also believes it strengthens a sense of community that is very much needed in these times.
"We hoped it would catch on, and it has," said Taylor, noting that her co-workers, friends in other communities and in neighboring school districts also love the idea.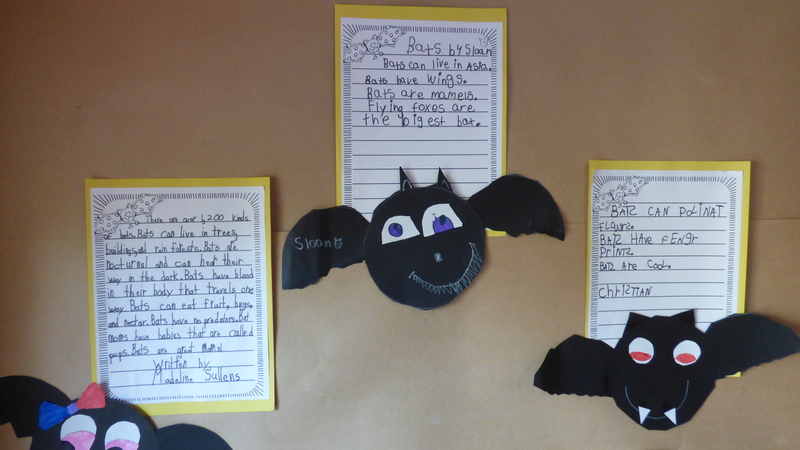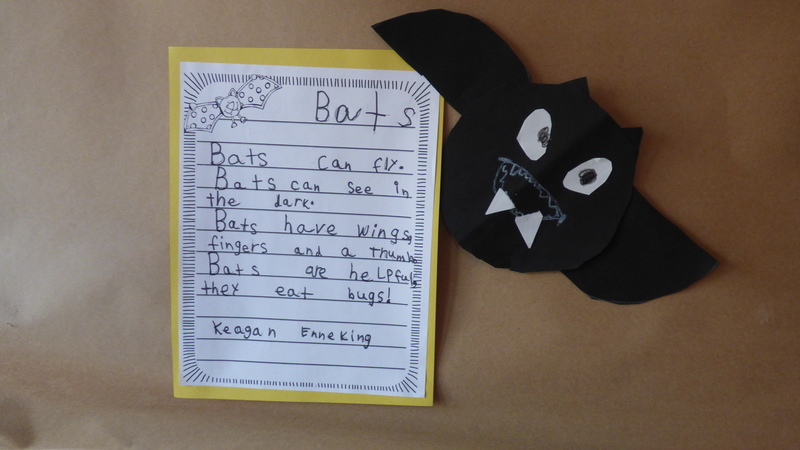 Other teachers at Union Ridge Elementary are also displaying their students' artwork in Ridgefield. You can view artwork from Andrea McCain's kindergarten class at Rosauers Supermarket. Kristen Sullens has her kindergarteners' artwork on display in the window at Ridgefield Hardware. And at Zebrun's Starliner, check out the artwork created by first-graders in Kirsten Long's class.
"Children's art brings out the best in all of us," said Taylor. "It is pure, simple and reflects the best of what children see in the world and I think what we inspire to see in ourselves."
It's been a fun project for Taylor and great for the customers at Seasons. She learned that it has really brightened the day for a lot of people. "Children have a tendency to do that; make days brighter," she said.