Ridgefield School District Honors November Employee and Students of the Month
rsd
Tuesday, November 10, 2020
On November 10, Ridgefield School District officials recognized the November Employee and Students of the Month at the regular Board of Directors meeting.
Employee of the Month
Ridgefield School District is proud to recognize Tiffany Gould, Director of Federal Programs and Career College and Technical Education (CCTE). Tiffany is an exceptional and valued member of the Ridgefield School District Office. She is collaborative, energetic, passionate and brilliant. Her work supports all of our students from pre-K to Grade 12. Tiffany manages the district's federal programs; specifically, Title I, Learning Assistance Program (LAP), Highly Capable Program, and the English Language Learner (ELL) Program. In addition, she oversees our incredible CCTE Program at View Ridge Middle School and Ridgefield High School.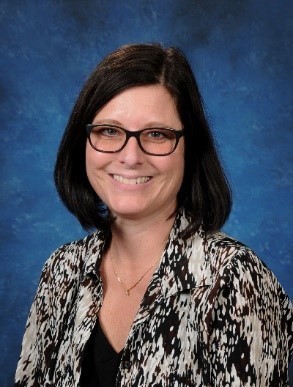 Although paperwork and reporting occupy much of her duties, Tiffany is focused on what is best for students, especially those in need, for whom she is a tireless advocate. This was most evident in recent months when schools closed due to COVID-19, prompting the District to transition to remote learning. In this unprecedented circumstance, Tiffany made sure that the district's most vulnerable students would be able to access the resources necessary for them to continue learning. This was no small feat. Within a tight timeframe, she was able to work together with parents, building administrators, the Ridgefield Classified Association, Chartwells Food Service, and KWRL Transportation to get Learning Support Center classrooms up and running for these students at both Union Ridge Elementary and South Ridge Elementary schools. The students' increased attendance, learning and participation in the program is a tribute to Tiffany's leadership. The success of the program would not have been possible without her dedication and hard work. We are proud to recognize Tiffany Gould for the well-deserved honor of Employee of the Month for November.
Students of the Month
Oscar Arguello was selected as November's Student of the Month at the Early Learning Center. Oscar has consistently demonstrated the three R's. He is Respectful, Resilient and Responsible. Oscar comes to class every day with a smile on his face and a desire to learn. He is dedicated to being the best version of himself and puts a great amount of effort into everything he does. Oscar is supportive and collaborative with his peers, which makes him a great role model in the classroom. He is a positive influence on others and is always willing to lend a helping hand to a classmate. He has a sense of humor that is both amicable and engaging. It brings him a great deal of joy to help someone smile. Oscar, you are a wonderful student, and you absolutely deserve to be the Hash Brown Student of the Month!
Ronin Mitchell, a fourth grader, was selected at South Ridge Elementary. Ronin is a hard worker. He consistently shows up ready and willing to work, always with a smile on his face. He gives his best effort regardless of how challenging the task is, and he never gives up! He is kind to his friends and to people he has just met. Ronin always has a great attitude. He is cheerful, positive, and one of the biggest cheerleaders for other students. Ronin is a friend to all. He cares about his classmates and his community and consistently demonstrates respect. He is a wonderful example for his peers. Ronin is responsible. He can always be counted on to follow directions, take care of himself and help others do the same. Lastly, Ronin is resilient. When things get difficult, Ronin gives it his best. He doesn't lose heart or give up. He asks for help when he needs it and offers it when he can give it. It is an absolute joy to know him, to work with him and to watch him grow as a person.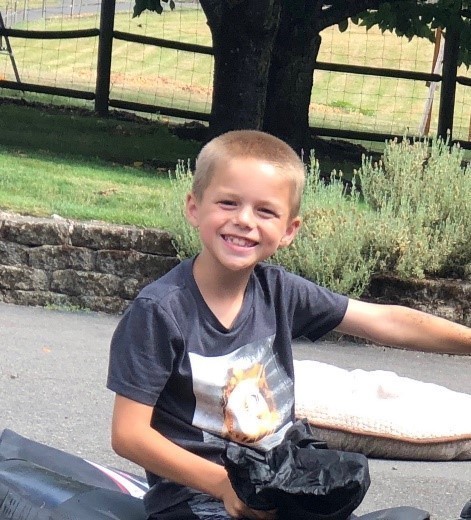 Ronin Mitchell

Romy Anderson, a second grader, was selected at Union Ridge Elementary. Romy was chosen as Student of the Month because she is a hard worker who contributes to the classroom community daily. Romy's willingness to share details important to her, such as how she spent her weekend or birthday cards she made for her sister, all add up to what we all need right now—connection. During this very unique time in education, Romy brightens her Zoom classroom with a smile or a song at the start of class each day. She enhances the day for her teacher and classmates. "Her energy is contagious," her teacher says, "and she hopes it will continue to spread through the class."
Romy Anderson

Isabelle Walker, a sixth grader, was selected at Sunset Ridge Intermediate School. She has great enthusiasm for school, works hard in class, and comes on time every day. She is very respectful and kind to others. Isabelle greets every day with a smile and brings her infectious, positive energy to every class. She always gives her best effort, no matter how difficult. Isabelle is resilient! In Band, she is switching instruments this year and is already almost caught up with the other returning band members. She used to be uncomfortable playing in front of others but now does very well presenting and demonstrating in front of other students. Sunset Ridge Intermediate is proud to recognize Isabelle Walker as Student of the Month for November.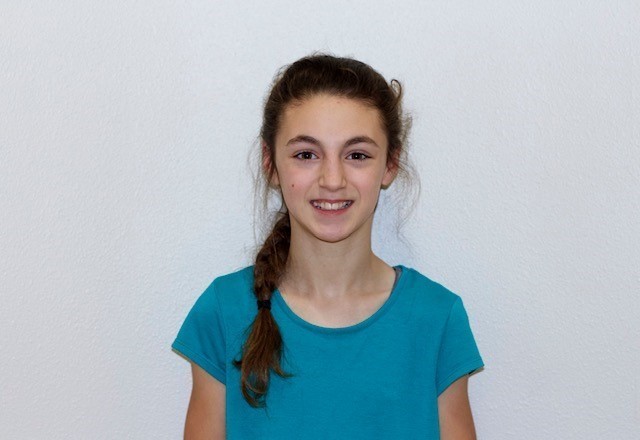 Isabelle Walker

Julieann Cyphers, a seventh grader, was chosen at View Ridge Middle School. Julieann is a very hardworking, conscientious student who puts in a great deal of effort into her work. She comes to Zoom class on time after completing all her work during student support. She works well with everyone in small groups and does a great job contributing to class discussions. Julieann is resilient! She does not let anything stand in her way when it comes to completing assignments and making it to her Zoom classes. Her work is always detailed and thorough, and she is a delight to have in class. She is kind and courteous and strives to do her best in all things.
Julieann Cyphers
The task of choosing one Student of the Month out of 983 students at Ridgefield High School is always a difficult one. Many of our students show the three R's of Respect, Responsibility and Resiliency. Many come to class daily bringing their 'A' game even during this difficult time of virtual learning. Many are involved in extracurricular activities and have admirable goals after high school. Senior Kaela Kikawa is one of those students, and it is for those reasons and more that she has been chosen as Ridgefield High School's Student of the Month for November. Kaela is described as a "motivated, high achieving and hardworking student." She is involved in cross country, track, iTuna, NHS and HOSA and has plans to attend college through the ROTC program. She plans to go on to medical school, specializing in surgery or anesthesiology. Outside of school, Kaela is involved in martial arts and is currently working toward earning her black belt.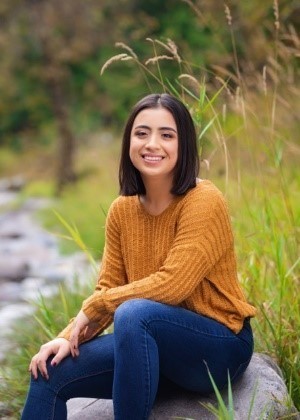 Kaela Kikawa

Special thanks to the local office of James Schmeling at Allstate Insurance Company, the Ridgefield Public Schools Foundation and Ridgefield Boosters for sponsoring the District's recognition program this school year.