Ridgefield First Graders on the Hunt for Gingerbread Man
Marie Bouvier
Tuesday, December 08, 2020
"Run, run as fast as you can! You can't catch me; I'm the Gingerbread Man!" The Gingerbread Man is on the loose in Ridgefield, and Brigid Taylor's first grade class is searching everywhere to find him.
The first graders read "The Gingerbread Man" fairy tale, the story of a gingerbread man who comes to life and escapes the oven to run far away. After they read the story, Taylor ordered gingerbread cookies for her students from Rosauer's grocery store. She planned to add the cookies to homework packets as a special treat.
But when Taylor went to pick the cookies up, she was stunned to find that the gingerbread men had all escaped from the bakery oven! The Rosauers bakery staff found a note that read:
Dear Mrs. Taylor's Cool Cats,
I am very sorry to say
You will have to eat me some other day!
Fast as fast can be—
You'll never catch me
I'm the Gingerbread Man!
In a video for the students, Taylor and the Rosauers bakery staff apologized that they couldn't find the cookies. But Taylor promised they would all look for the Gingerbread Man. And you can help.
If you "see" the Gingerbread Man, please send a post card or note to Union Ridge Elementary School to let Mrs. Taylor's class know where you saw him.
Address your card to Mrs. Taylor's Class, 330 N. 5th Avenue, Ridgefield, WA 98642.
Tell the students a little bit about your day.
Let them know where you saw the Gingerbread Man—and how he ran off saying, "You can't catch me, I'm the Gingerbread Man!"
Include where you are writing from so the students can add it to their map of locations showing Gingerbread Man "sightings".
Cards and letters should be postmarked by December 16 so the students can read them before winter break. The students are looking forward to seeing how far away their gingerbread treats ran. Hopefully the students will be able to find the gingerbread men so they can enjoy their holiday cookies!
Be on the lookout for runaway gingerbread men in your area, and let Mrs. Taylors class know if you "spot" them!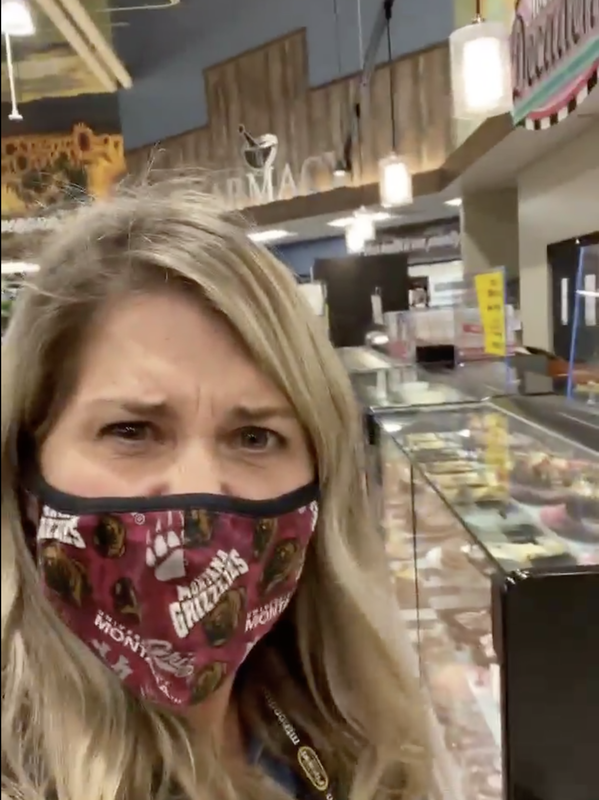 Teacher Brigid Taylor was confused when she heard her first graders' treats had disappeared.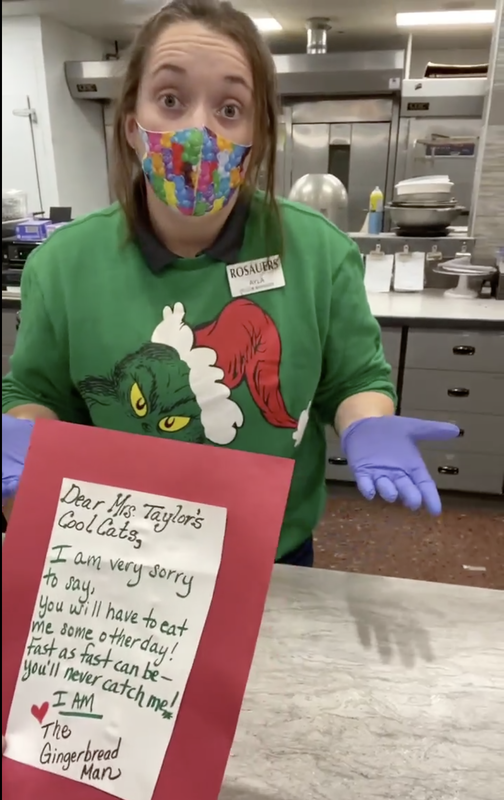 Rosauers Bakery was surprised to find a note from the runaway Gingerbread Man.