Getting Your Child Ready to Ride the School Bus
rsd
Wednesday, December 30, 2020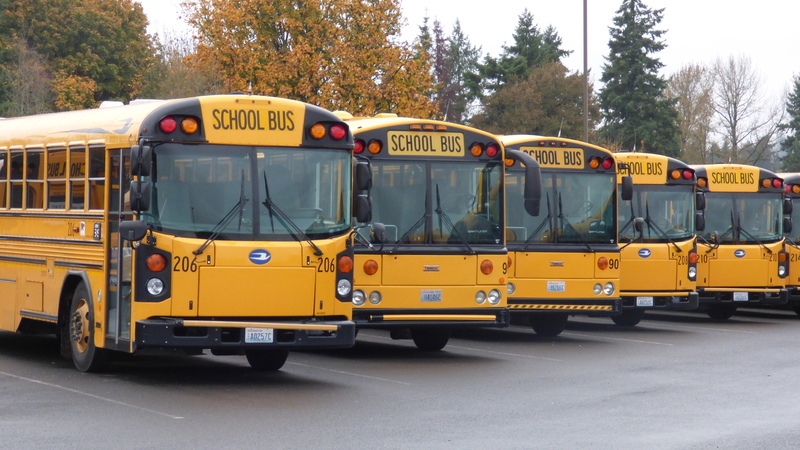 To prepare for the return of students to school for in-person instruction, we are pleased to share the following information from KWRL Transportation regarding registration and COVID-19 safety protocols for students who will be riding the school bus:
Registration
To ride the school bus, registration is required of all students. Registering may be done online as long as students are already registered for school in their district.
Registration is not required if:
Your student was previously registered to ride the bus and rode during the previous school year.
Your student is changing grades within the same grade range or is changing up to the next grade range (Elementary to Middle School, Middle to High School). When this happens, route changes are automatically updated and notifications are sent out to parents.
Registration is required if:
Your student is an incoming Kindergarten student
Your student is new to the district.
Your student has never ridden the school bus.
You have changes to your existing registration (change of address, alternate stop additions, etc.)
Registration is done online through the KWRL Transportation Portal. Parents can sign in to the Portal in any of the following ways:
using their Skyward credentials
using gmail credentials (which must already be in Skyward)
using their Facebook credentials
Visit https://www.kwrl.org/school-bus-registration to register.
COVID-19 Safety Protocols On the School Bus
To ensure student safety during transport, KWRL has developed safety guidelines in cooperation with OSPI, District COVID-19 Officers, as well as county Departments of Health. The following infographic summarizes school bus expectations for students. While drivers will be reinforcing these procedures with students, we are sharing them with you so that you can review them with your students as well.
To view KWRL's COVID-19 safety protocols in more detail, visit https://www.kwrl.org/covid-19.
To contact KWRL, call 360-841-2023 or 360-841-2036 (Spanish). For Special Needs, call 360-841-2035. Or contact them via email at info@kwrl.org.