Sunset Ridge Intermediate Leads Supply Drive for Ridgefield Family Resource Center
Marie Bouvier
Monday, February 01, 2021
The Sunset Ridge Intermediate School Coyotes are always looking for ways to help their community. This week, their Leadership students held a supply drive to collect toiletries for the Ridgefield Family Resource Center.
With many families facing hardships due to COVID-19, the Ridgefield Family Resource Center has been very busy, and toiletries are always in demand. To help meet those needs, Leadership students held a drive-through event in the school parking lot, allowing Sunset Ridge families to drop off supplies. Everyone who stopped by the supply drive received Mentos as a reward.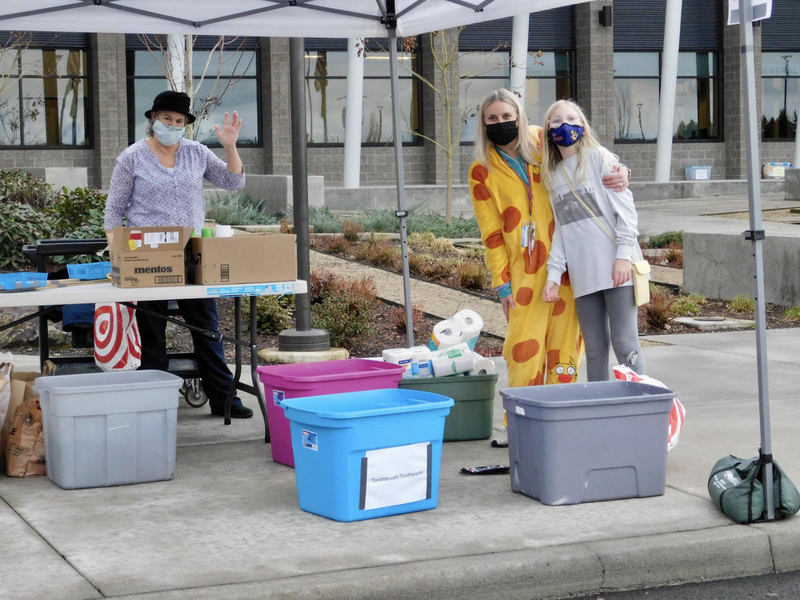 Teachers and students wave as donors pass through the drive-thru drop-off, sorting supplies for the Ridgefield Family Resource Center.

The drive was a great success, with donations of shampoo and conditioner, toothpaste and toothbrushes, tissues and toilet paper. All of it will be put to good use at the Ridgefield Family Resource Center, which helps with all kinds of needs across the Ridgefield community.
Teachers and staff helped with the supply drive, collecting and stacking donations. With everyone maintaining a safe social distance, teachers waved, cheered, and shouted hello to students and families. It was the first time in months many of the teachers and students had seen each other in person, so it was a happy reunion.
Thanks, Coyotes, for helping the Ridgefield Family Resource Center!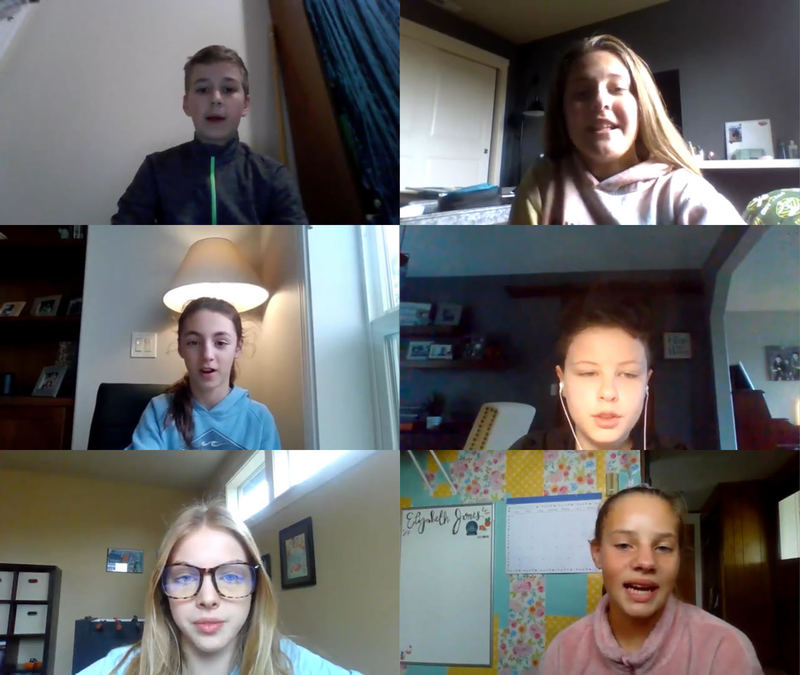 Leadership students made a video to broadcast the supply drive to the school. Top Row: Camden Dalrymple, Madison Cleaver. Second Row: Isabelle Walker, Ari Silbernagel. Third Row: Jael Benedick, Elizabeth Jones.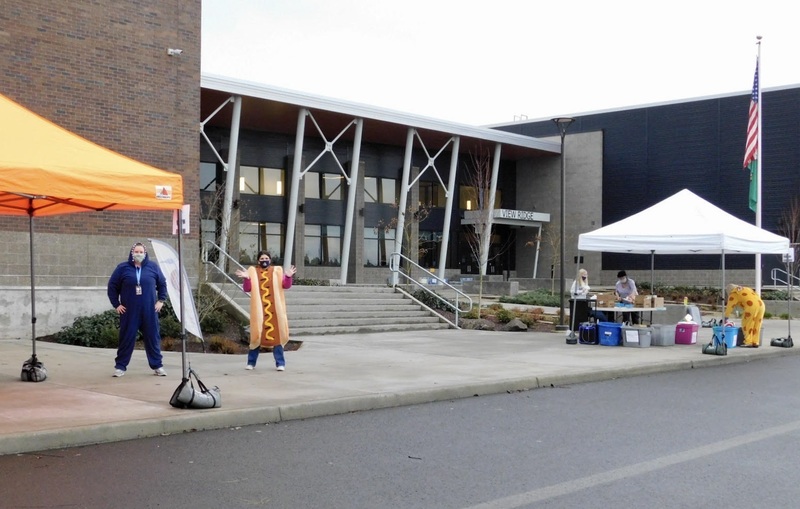 Wearing costumes and broadcasting music, the teachers celebrated the chance to see some of their students.