Ridgefield School District Honors February Employee and Students of the Month
rsd
Tuesday, February 09, 2021
On February 9, Ridgefield School District officials recognized the February Employee and Students of the Month at the regular Board of Directors meeting.
Employee of the Month
Katy Sheley is the type of teacher all parents would want their student to have. She is exceptional in her pursuit of learning for all of her students, working well with para-educators to ensure student success. Mrs. Sheley has strong pedagogical skills, facilitates student-to-student engagement and provides extended opportunities for her students. She has expanded the science department's offerings by adding environmental science courses to the program and provides opportunities for students who are passionate about the environment by sponsoring the school's environmental group, iTuna. Ridgefield High School has many exceptional staff members. Katy Sheley is one of them.
Students of the Month
When Vitiana started at the Early Learning Center a year and a half ago, she was terrified to be away from her loving family. After forming bonds with her friends and teachers, she has blossomed into a Hash Brown by teaching her friends and her teacher how to care for plants (mom is a horticulturist), sharing details about nocturnal animals and even teaching them about Minecraft characters. Vitiana will say some of the funniest things that will have you rolling around with laughter. She cares for her friends if they are hurt or in need of a hug or a friend. I am so proud of how much courage it must take for her to come to school every day and walk right through the door to play and learn. What is even more amazing is when new students start. She is the first to help them by becoming a friend to help them acclimate to our class. She is a wonderful example of the kind of Resiliency it takes to be a Hash Brown. We are so very proud of you, Vitiana. Thank you sticking with learning even when it is hard.
Cami McConnell, a third grader, was selected at South Ridge Elementary. Cami has been working extremely hard during distance learning. She always shows up to class with a smile on her face, ready to challenge herself and try her best. Whenever she has the option of facing a challenge, she always takes it on. Her hard work and dedication are showing amazing results. She always participates enthusiastically, is kind to classmates, and is always respectful. She is an absolute joy and can always put a smile on the faces of her teacher and classmates.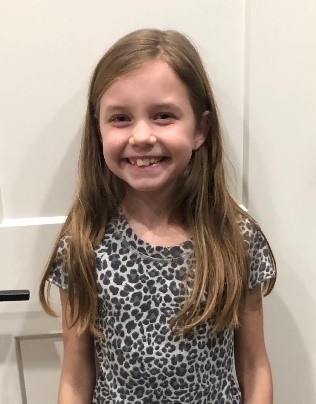 Madeline Fredricksen, a first grader, was selected at Union Ridge Elementary. Madeline has done a fabulous job while learning remotely. She attends all of her classes, plus goes to an additional class with Mr. Fisher. When she is learning on Zoom, she is very attentive and engaged. She always has things to say about what the class is learning and does her personal best work. Madeline is also kind. On Zoom, the teacher has seen Madeline telling others "good job" or "that's a good idea." She also listens to others and takes her turn. Lastly, Madeline attends the classroom's weekly Lunch Bunch on Mondays. She is very animated during this time, sharing about herself and the things that she loves—unicorns and Frozen. The best part is when she gives the Lunch Bunch group a concert on her recorder or some other instrument every week. With that said, it is an honor to nominate Madeline for the Student of the Month.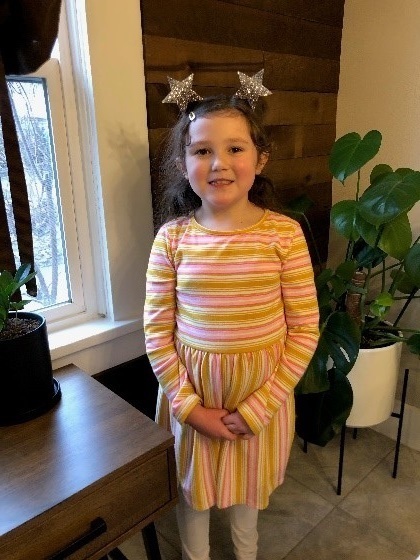 McKenzee Hynning, a sixth grader, was selected at Sunset Ridge Intermediate School. McKenzee is such an extraordinary young person. She is inventive and inspirational. She goes above and beyond to make sure that everyone has a way to stay connected during this time of distance. Last year, in fifth grade, McKenzee created a Pod website so that the students in our pod could have a creative outlet to post artwork, talk about books, post puzzles and jokes, share work, etc. This year, she expanded the website to include the students for our entire school. She manages the other students working on the website and always expects top notch work from them. She is a true leader in every sense of the word. She is always engaged and works extremely hard. McKenzee always makes sure that other students are included, and she is a positive role model for everyone around her. She goes out of her way to make sure everyone feels welcomed and included. We appreciate her ability to see the good in every situation and every person.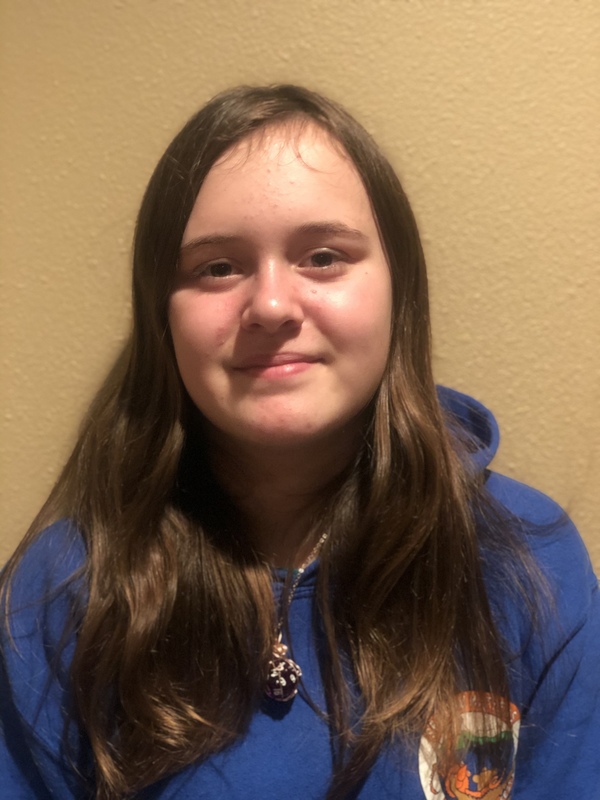 Emma Wallway, an eighth grader, was chosen at View Ridge Middle School. Emma greets others with a kind smile just by turning her camera on for a quick moment. She participates in class, tries her best and is a positive example to those watching what she does. She is friendly and works well with others on projects. Emma has worked very hard, even being in remote learning. She has faced many hurdles, all of which she has taken in stride. She communicates with teachers when questions arise and will listen to what needs improving. She has a positive attitude every day. Emma's dedication and her growth exemplify everything we try to achieve at View Ridge Middle School.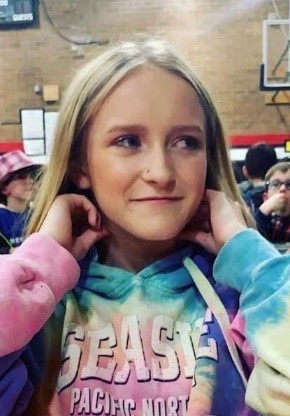 In selecting Ridgefield High School's February Student of the Month, staff members were asked to think of resiliency as the defining trait for the nomination. Many students were nominated who have overcome and persevered through challenges and are stronger because of them. Senior Tanner Roberts is one such person. Earlier this school year, Tanner lost both his grandmother and his father. He describes those experiences as a time of growth and understanding for himself and his family. Tanner didn't use the experience of loss to hold him back. He is described by his teachers as a student who "comes to class every day with a positive attitude," a student who is "thoughtful and considerate," and a "glass half-full" type of person. In addition to managing a full load of classes, including AP Calculus and AP Literature, Tanner also involves himself in the school and community. Tanner's activities include football, DECA, National Honor Society and club-team lacrosse. He also helps out at the Family Resource Center. Tanner hopes to attend the Naval Academy to study Operations Management or attend a university on an ROTC scholarship after high school. Tanner continually expresses an interest in serving others, and it is for all of these reasons that Ridgefield High School is honored to have Tanner Roberts represent the school as the February Student of the Month.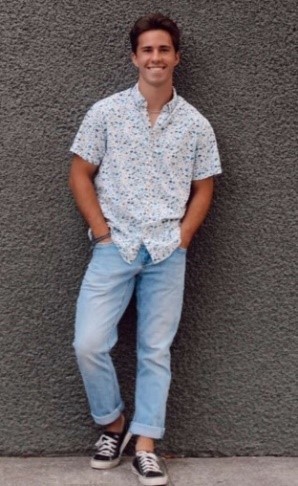 Special thanks to the local office of James Schmeling at Allstate Insurance Company, the Ridgefield Public Schools Foundation and Ridgefield Boosters for sponsoring the District's recognition program this school year.