RHS Student Selected for St. Jude Leadership Society
Marie Bouvier
Tuesday, March 02, 2021
St. Jude Children's Research Hospital is a global leader in children's cancer research, treatment, and prevention. The St. Jude Leadership Society, selects high school students to participate in a leadership program with mentorship, specialized training, and events. Student Lauren Campbell has been selected as Ridgefield High School's representative for 2021; she is the only representative from Ridgefield serving this year.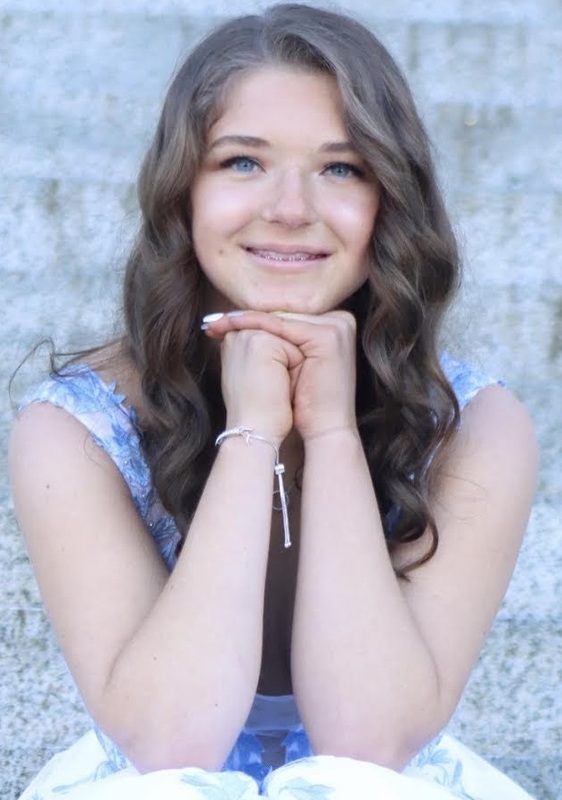 Lauren Campbell has been selected to participate in the St. Jude Leadership Society.
The St. Jude Leadership Society provides youth leadership and team-building training to students across the country. Together they learn how to make meaningful connections with peers, mentors, and business leaders in monthly interactive training sessions. While COVID has shifted the training online, the group still hopes to participate in a culminating field trip to St. Jude Children's Research Hospital in Memphis, TN in 2022.
In addition, the leadership students take responsibility for fundraising during their year of service. St. Jude Children's Research Hospital provides all treatment and services for children with cancer at no cost to their families. The majority of their funding comes from individual donations, with people like Campbell leading the fundraising and awareness events that allow the hospital to remain cost free.
Students are selected for the Leadership Society based on their school performance, leadership, and service. Campbell was already aware of St. Jude Children's Research Hospital when she applied for the program; she had participated on a fundraising team with her mother for a previous St. Jude Walk/Run event. She also had a strong interest in healthcare; she will earn her CNA certification at the end of this year through a joint program with Cascadia Technical Academy and Ridgefield High School.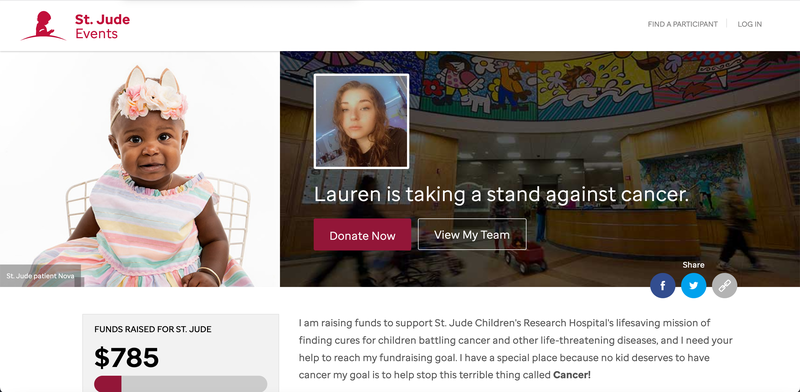 Campbell hopes to raise $5000 this year to support St. Jude Children's Research Hospital, where services are provided free of charge to children with cancer.
Campbell's family has also provided her with role models for work in the healthcare field; her grandmother, two aunts, and uncle are all nurses. "At first I didn't like nursing," she said. "But as I grew up, I thought this was something I could see myself doing for the rest of my life."
Campbell has a personal reason for participating as well. "I have a friend that has a tumor in her knee; she just found out it was cancerous right before I joined St. Jude's. She's my best friend; she's like a sister to me. So that definitely also pushed me into learning more, because I don't want anyone else to have to deal with this."
Campbell hopes to raise $5,000 as a Leadership Society representative this year. If you'd like to help Campbell reach her goal and support the important work at St. Jude Children's Research Hospital, you can donate at: https://tinyurl.com/2dkbb655 or go to fundraising.stjude.org and search under "Find a Participant" for Lauren Campbell.