District Honors March Employee and Students of the Month
rsd
Tuesday, March 09, 2021
On March 9, Ridgefield School District officials recognized the March Employee and Students of the Month at the regular Board of Directors meeting.
Employee of the Month
Nicole Colpron is the Connection Center Mentor for both Sunset Ridge Intermediate and View Ridge Middle School. In this role, Nicole brings joy, support and optimistic possibility to both students and staff. Last school year, she supported students in a program called check in check out, where students met with her each morning to make plans to achieve goals for the current day based on discussions around what works well and what needs improvement and support. Many students described meeting with her as one of their favorite parts of the school day. This year, virtual check in check out is now underway, and students can sign up for this support on Ms. Colpron's virtual connection center classroom page on the school counseling website. Her virtual connection center offers some amazing resources such as videos that support creativity and wellness that will bring a smile to your face.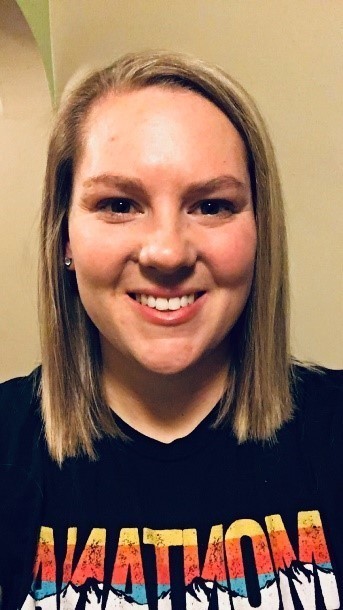 Nicole attends weekly support meetings for both schools, focused on supporting student engagement and social emotional learning. She is also a member of the PBIS committee at both schools and works collaboratively with the 5-8 school counseling team. Nicole is truly a connection builder. Her easy-going personality helps students feel accepted. She listens, goes above and beyond, and deeply cares about the emotional, physical and mental health and safety of all students, even when they make mistakes or need coaching to increase awareness. Her authenticity and ability to connect with all personalities make her an asset to the Sunset Ridge/View Ridge team.
Students of the Month
Abner Bartlett was selected at the Early Learning Center. Abner always comes in with a smile, a fun attitude and an eagerness to learn about what we have planned for the day. He is a great role model of our center's expectations—responsibility, resiliency and respect—especially during COVID. Abner strives to be a helper. He genuinely listens and responds with empathy and kindness. He notices when friends need a little more attention or when they need a bit of space. Always quick to use his sense of humor, Abner can lighten a mood or share a story that will have his friends and teachers laughing together. We are so proud of you, Abner. Congratulations on being our Early Learning Center Student of the Month for March!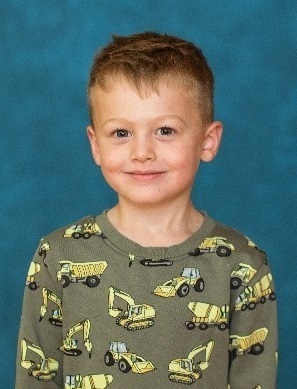 Jesus Mandujano-Gama, a fourth grader, was selected at South Ridge Elementary. When we think of a respectful, responsible and resilient Roadrunner, we think of Jesus Mandujano-Gama! Jesus exudes joy and brings an infectious, positive attitude with him every day. Jesus is doing amazing in class. He always stays focused even when faced with distractions and is incredibly hard-working! He has naturally acquired the adoration of classmates, and younger students learn good positive behavior by observing Jesus and wanting to be like him. He is resilient. Jesus is always self-managing with his scheduled Zoom meetings. It is always such a pleasure to work with him. He is responsible. He supports others in his daycare group and is a great role model. He is so kind and caring to his fellow students. He is respectful. It has been so incredible to watch Jesus grow, despite the challenges that the last year has brought.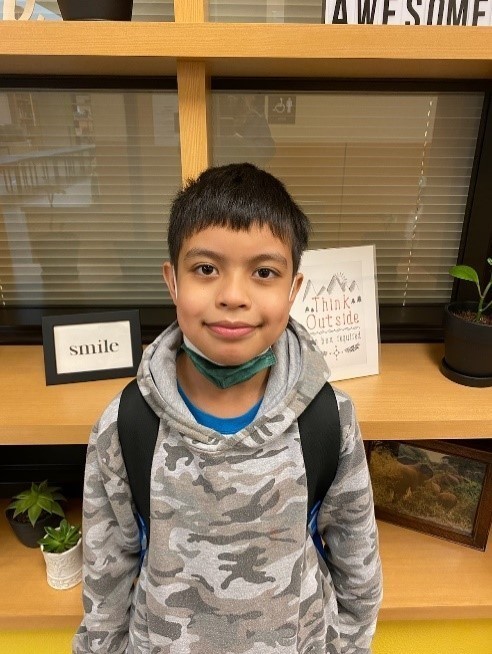 Brady Whittle, a fourth grader, was selected at Union Ridge Elementary. Brady is the Student of the Month for his outstanding attitude and perseverance during remote learning. He shows up to class on time every day and participates by asking questions and volunteering answers. He has completed every assignment with a positive attitude and always does his best. Brady quite often is a leader in his small groups by helping other students and offering suggestions and ideas that are insightful. He has shown kindness, joy and determination throughout the year. Brady's teacher is confident that he will continue to do his best despite any challenges that come his way. Great job, Brady!
Bridget Neff, a fifth grader, was selected at Sunset Ridge Intermediate School. Bridget is the Sunset Student of the Month because she exemplifies what it means to be a Coyote. She is always respectful and kind. Bridget is a force for equity at Sunset; she works to create an environment of inclusion for everyone. While she might not be the most vocal of students, she makes her presence known by sharing her positive attitude and smile with everyone she sees. Bridget exemplifies responsibility by never giving up. During distance learning, she remains positive and sets a great example for her fellow Coyotes. She is very supportive of her classmates and always wants them to do well. We are very proud of Bridget and excited that she has won the March Student of the Month award for Sunset Ridge.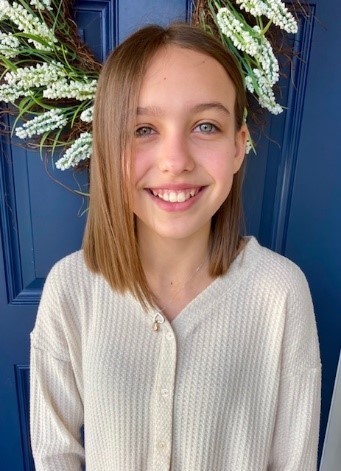 Thomas "TK" Winkle, a seventh grader, was chosen at View Ridge Middle School. TK is one student that has persevered through the changes that he has faced while learning. He teaches us all about putting one foot in front of the other. TK overcomes obstacles brought about by distance learning and schedule changes, and his resilience is recognized and appreciated by the staff. He has shown so much growth in the middle school setting. He is always kind, understanding of others and shares positive words of encouragement with peers. TK has a sense of humor that makes other want to engage in his conversations. He is creative and talkative and doesn't hesitate to ask questions if he needs help. TK enjoys being outdoors and spending time in nature. He practices great self-control and knows when he needs to step back and take a break.
When asked to think of deserving nominees for March Student of the Month, Ridgefield High School staff members were asked, "Who inspires you?" Seventeen very deserving students were nominated, and senior Luke Price rose to the top of that list. Luke is involved in ASB and leadership, holding the office of ASB Treasurer and is a member of the school's football and basketball teams. Luke is described by teachers as a student who "has a positive, upbeat attitude and a genuine concern for others; a student who wants the best for everyone, not just himself." Luke's daily inspiration comes in "making someone's day and seeing someone smile." He credits his positive outlook on life from a difficult experience during middle school. Luke was diagnosed with Postural orthostatic tachycardia syndrome, which caused him to miss the end of sixth grade, all of seventh grade and the beginning of eighth grade. He says, "When your mom has to pick you out of bed, put you in a wheelchair and take you to the shower, you have a greater appreciation for each day." Fortunately, Luke has learned how to manage his condition, and he says that time was difficult and humbling, but he's thankful for the lessons he learned. Luke plans on studying construction management at Portland Community College after high school. We are proud of the many fine students at RHS. Luke Price is one such student and deserving of representing the Spudder family as the March Student of the Month.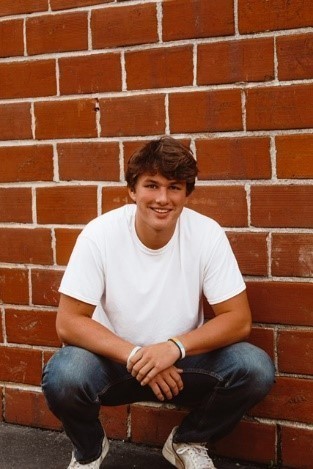 Special thanks to the local office of James Schmeling at Allstate Insurance Company, the Ridgefield Public Schools Foundation and Ridgefield Boosters for sponsoring the District's recognition program this school year.