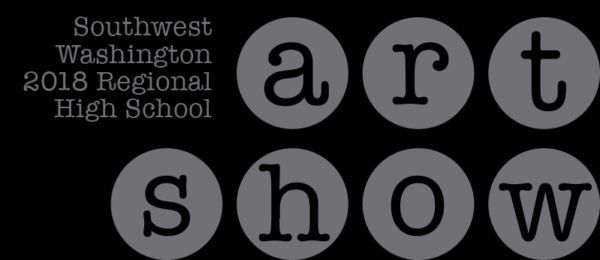 Ridgefield High School Students Win Top Awards at 2018 Regional High School Art Show
rsd
Tuesday, March 27, 2018
Three Ridgefield High School students earned prestigious art awards for their entries in the 2018 Southwest Washington Regional High School Art Show hosted by Educational Service District 112. On Tuesday evening, March 20, they were recognized along with other student artists at a "Young Artists' Reception" awards ceremony and gallery walk at ESD 112.
The annual contest, now in its 45th year, provides area art students with an opportunity to showcase their artwork and recognizes them for their artistic talent. It is open to all high school students in Grades 9-12 in Southwest Washington. Artwork entries are now on display at ESD 112 through April 2.
This year, two RHS student artists received Regional Art awards for earning high average scores in the art show. Their entries will advance to the Annual State Superintendent of Public Instruction's Art Show in Olympia on May 18 to compete against entries from around Washington state.
Congratulations to the following RHS student artists for their winning entries in this year's Regional High School Art Show!
Taelor Adderly, Grade 12, Regional Award for "When the Sun Sets"
Liam McAllister, Grade 11, Regional Award for "The Dead Are Not Expressionless"
Arina Blagikh, Grade 11, Honorable Mention Award for "Highlights of Life"
Taelor Adderly was also awarded a $1,000 scholarship from Central Washington University and a $3,000 scholarship from the Oregon College of Art and Craft.
"I am proud of these students for not only their artistic talents, but also their hard work and diligence with their pieces," said Christen Palmer, Ridgefield High School Principal. "Furthermore, I know behind each of these accomplishments was a tremendous amount of help and support from Ms. Tamara Hoodenpyl, our Visual Arts teacher. Congratulations to Ms. Hoodenpyl and her students!"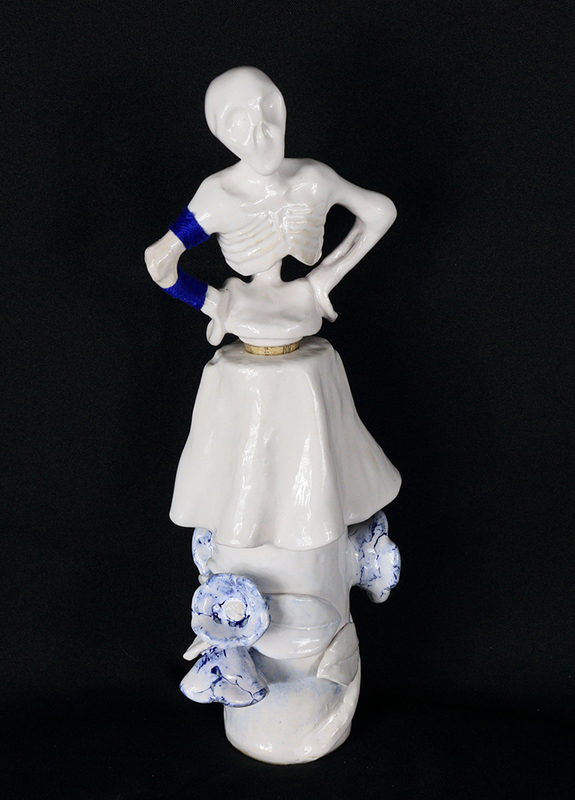 "The Dead Are Not Expressionless" by Liam McAllister, Grade 11 - Regional Award
"When the Sun Sets" by Taelor Adderly, Grade 12 - Regional Award
"Highlights of Life" by Arina Blagikh, Grade 11 - Honorable Mention Award