Ridgefield School District Hosts Free Screening of Award-Winning Film "Screenagers"
rsd
Wednesday, April 11, 2018
"Screenagers – Growing Up In the Digital Age" is a powerful documentary depicting the way millions of teens struggle with phones, games and technology in general. The film offers solutions on how we can help kids navigate the digital world and provides practical tips for raising happy, healthy technologically empowered teens.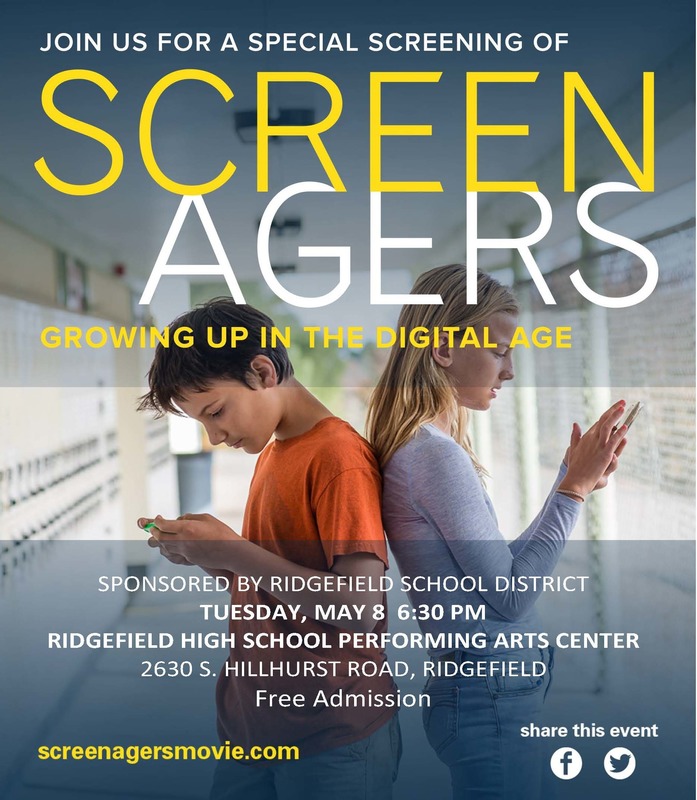 Ridgefield School District is sponsoring the film, which will be shown on Tuesday, May 8 from 6:30 pm – 7:45 pm at the Ridgefield High School Performing Arts Center, 2630 S. Hillhurst Road in Ridgefield Admission is free.
Watch the official Screenagers 2017 trailer and a Google Talk interview with Dr. Delaney Ruston, Stanford-trained physician, who wrote and directed the film.