Latest Aerial Views of 5-8 Schools Complex
rsd
Tuesday, May 15, 2018
Here are the latest aerial views of the 5-8 schools complex taken on May 11th. Photos by drone courtesy of Tapani Inc.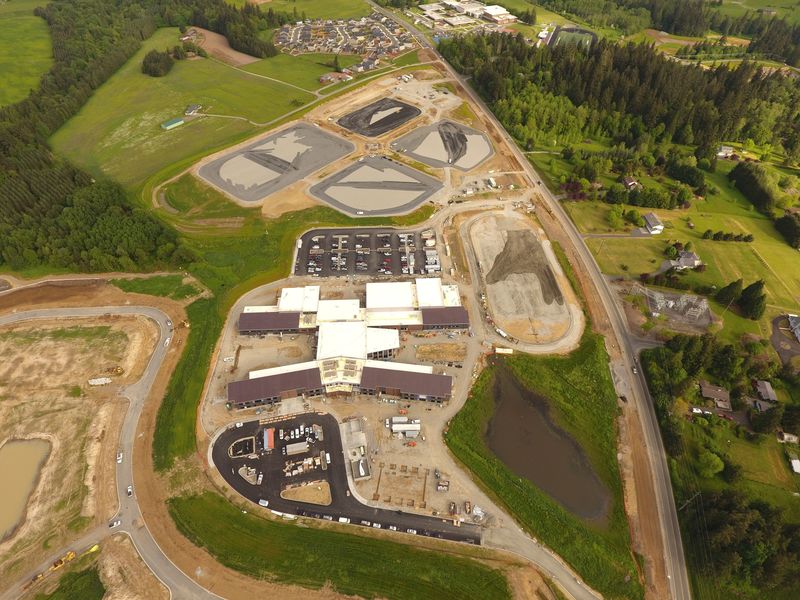 Aerial view of the entire site: Ridgefield Outdoor Recreation Complex (at the top) and the 5-8 schools complex.
Auxiliary Gym "The Den"
Construction workers stand atop the Black Box Theater. Band/Choir Building is to the right. Part of the Administration Building is shown on the left.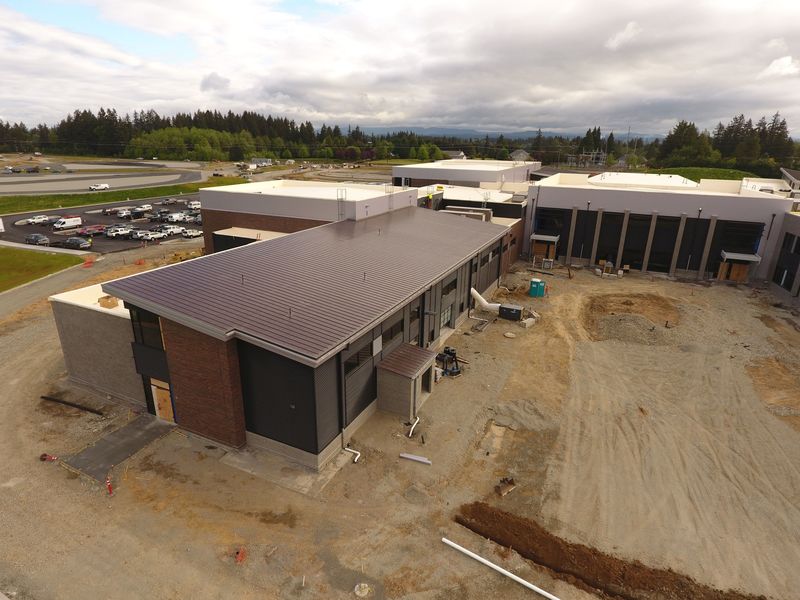 West courtyard: STEM building is in the foreground; the Commons is on the right.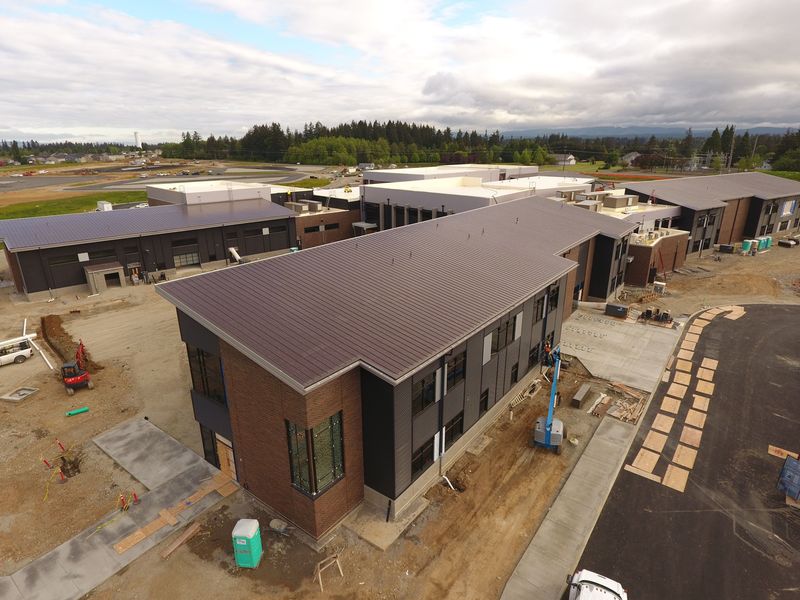 View of the 5-8 campus from the 7/8 classroom wing. To the right is the South parking lot.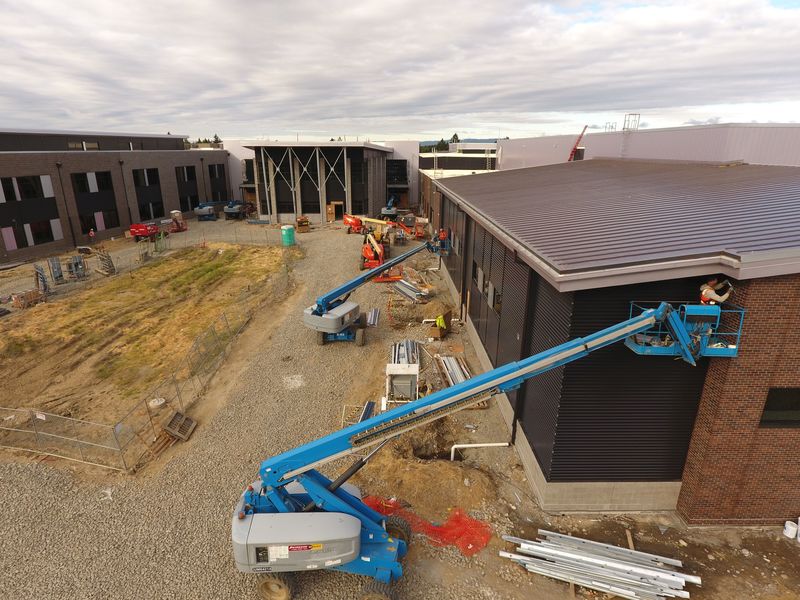 East courtyard. From left to right: 5/6 classroom wing, Media Center, Special Education classrooms, and locker rooms building.