Ridgefield Kindergartners Learn About 3D Technology
rsd
Wednesday, May 23, 2018
At South Ridge Elementary School, kindergartners in Erika Muir's class are learning about shapes--two- and three-dimensional shapes, to be exact—which can be used in design and engineering.
"We have been incorporating STEM into our math and science workshops," said Muir. Her students have been studying 3D shapes and their attributes and have been collaborating to include them into designs for a castle.
That's why the class was excited when Dan Meyers, an independent contract software engineer with technology company, Asurion, paid them a visit. Meyers will be printing the students' castle designs in 3D. Meyers' daughter, Ava, is in Muir's class.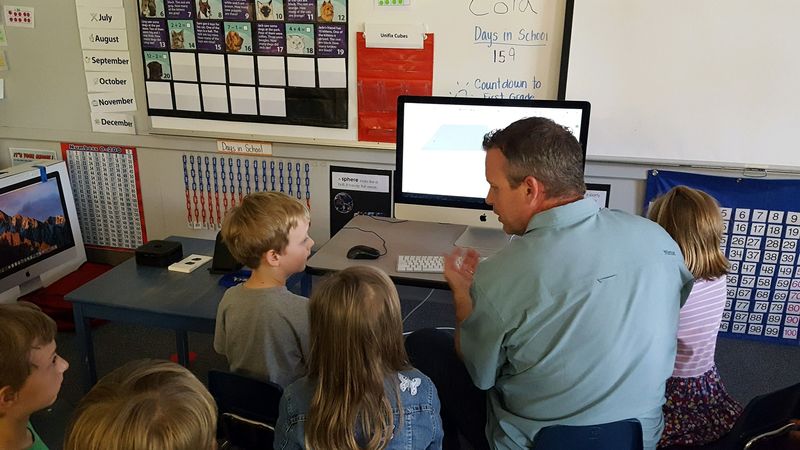 Meyers talked to the kindergartners about using art, math, science and engineering to develop ideas into actual 3D printed objects. He also shared his career path with the kids. "This was a wonderful opportunity for the kids to see how what they've been learning can be turned into an occupation," said Muir.
The students reflected on Meyer's classroom visit. "Mr. Dan knows a lot about numbers, science and shapes to make his own art for people to use," said Cora Silbernagel. Said Kai Robinson, "It was fun to see our shapes working like a team to make a castle."