Youth Therapy Solutions Available in Schools
Marie Bouvier
Tuesday, September 25, 2018
There are many issues that can affect a student's ability to function well at school. Now they don't have to face life's challenges alone.
Family Solutions partners with the Ridgefield School District to provide school-based mental health services for students. Jillany Wellman, program manager, explains, "There are two school-based therapists in the Ridgefield School District who are separate from school counselors. When students are facing anxiety, depression, self-harm, suicidal ideation, or other trauma, we can help."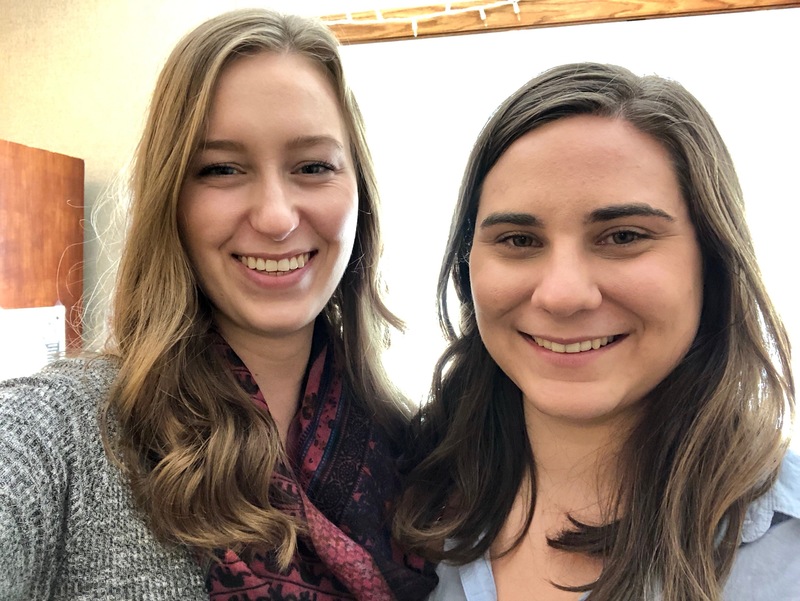 Samantha Seward (left) and Fiona Everett, child and family therapists for Family Solutions
Christine Poppert, director of the Ridgefield Family Resource Center, notes that students who qualify for Medicaid or state-based insurance can be referred to the program by counselors, principals, or teachers. Those families can also self-refer by calling Family Solutions to request school-based services.
"Because we are in Ridgefield, transportation was always an issue to get families connected to mental health services," Poppert said. "Now, Family Solutions is removing barriers; we can do intakes and therapy right on campus with a flexible schedule. We work as a collaborative team to help students, and we're seeing positive results."
For more information, contact your school counselor or visit the Family Solutions website at www.family-solutions.net.