An Unusual Class Pet: An Axolotl
Marie Bouvier
Monday, October 01, 2018
When you think of a class pet, you might think of a gerbil, hamster, or even a frog. What you probably don't think of is an axolotl.
Ridgefield fifth grade teacher, Annie Pintler, saw the rescued amphibian on her Facebook feed. He was desperately in need of a new home; the people who had him couldn't afford to care for him, and his tank was in bad shape. She immediately agreed to adopt him, thinking he might make an interesting—and unusual—classroom pet.
"I knew I could build a whole curriculum around him," Pintler said. "What are axolotls? What do they like to eat?" (As her students can tell you, axolotls are endangered salamanders native to Mexico, and they eat worms, insects, and small fish.) "The students spent the first week of school doing research to learn all about him."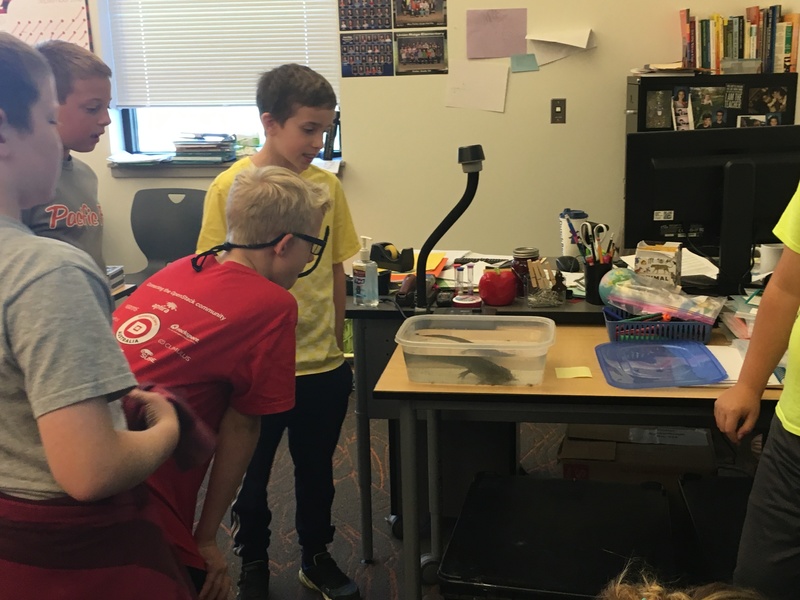 Visit her classroom at Sunset Ridge Intermediate School, and you'll see handwritten posters the students put up, like the one detailing the needs for a good ecosystem for an axolotl. They originally planned to name him Creepy Buddy, but after doing more research, that changed. Fifth grader Aiden Jensen explained, "The word axolotl comes from the Aztecs. We can call him Creepy Buddy Aztec."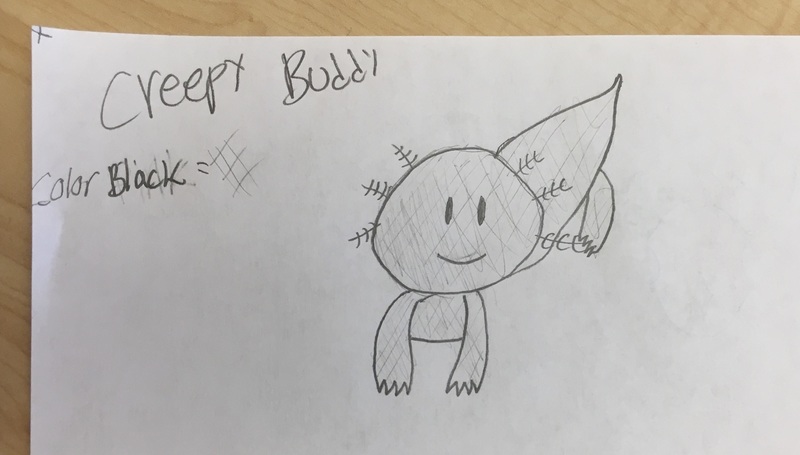 Pintler's students were excited to see Creepy Buddy Aztec introduced to his tank in their classroom. They celebrated by writing creative stories from the point of view of an axolotl. "Use your research to tell his story and make it more real," Pintler told them.
"The title for mine," said fifth grader Nelina Anderson, "is 'They Have a New Classroom Pet—and It's Magical.'"