Harry Potter Room Casts a Spell on Students
Marie Bouvier
Monday, October 08, 2018
Above the Media Center at Sunset Ridge Intermediate School/View Ridge Middle School, there is a small, private room. Step through the door, and it is as if you have been transported to Hogwarts, the school from the Harry Potter series.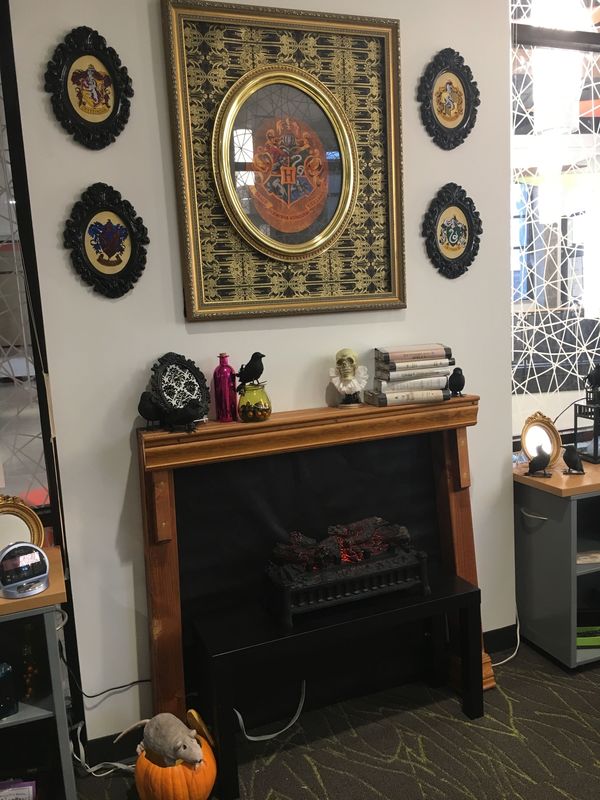 With a warm (faux) fireplace, Hogwarts house banners on the wall, and even the same spell books studied by Hermione, Harry, and Ron, it's a magical place much loved by students. And it was created by library aide Tiffany Tamez.
"I heard in the design, we were going to have this little reading room," Tamez explained. "I thought, instead of just a blank little room, how about we make it feel like you're actually sitting in a room at Hogwarts?"
Tamez and her father built the wooden fireplace mantel. She made banners for each of the Hogwarts Houses and created a faux fur Book of Monsters. The Sprinters, Ridgefield High School's marketing and design student team, printed the artwork. The project took months, with a lot of attention to detail.
"The children really enjoy not just the content, but the atmosphere," Tamez said. "We want it to be a really pleasing, enjoyable thing that the kids look forward to, a little positive spot in their day."
Sixth graders (L-R): Sarah Proctor, Shaun Tillis and Jack Radosevich enjoy the Harry Potter room.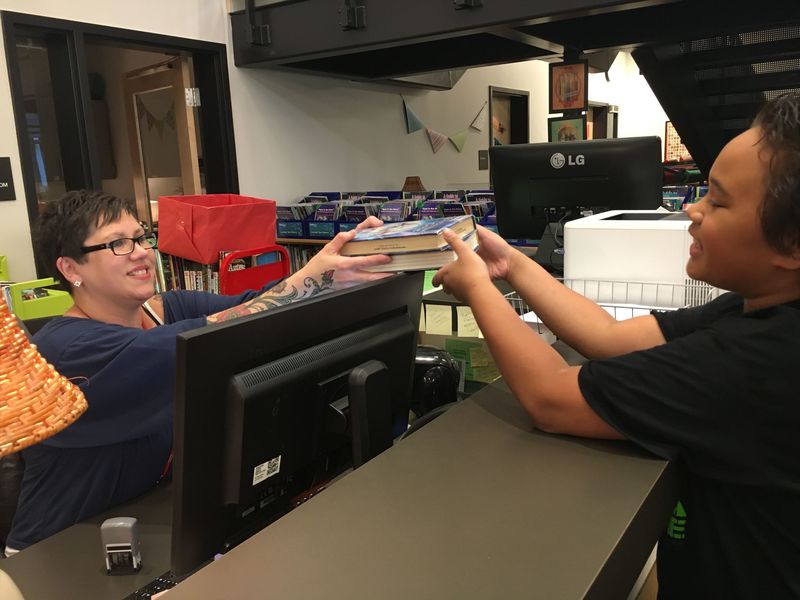 Students can come in directly from class, before school, at recess, or at lunch. And the room is almost constantly in use. Sixth grader Sarah Proctor said, "It's a good space to read. And it's a fun room to be in. Every time I look up, I get another idea."
Tamez is glad the room is so popular. "I like that the kids feel special. They feel transported, like it's designed for them." The Harry Potter reading room casts a spell on students by inspiring reading and creativity.