Family Legacy at Cispus Outdoor School
Marie Bouvier
Tuesday, October 09, 2018
Cispus Outdoor School has been a Ridgefield tradition for 49 years. Every year, fifth grade students hop on buses and travel to the Cispus Outdoor Learning Center in the Gifford Pinchot National Forest. They spend a week doing all their classes outdoors, hiking, learning survival skills, and gathering around huge campfires. And for nearly all of those 49 years, one family has been an important part of its legacy.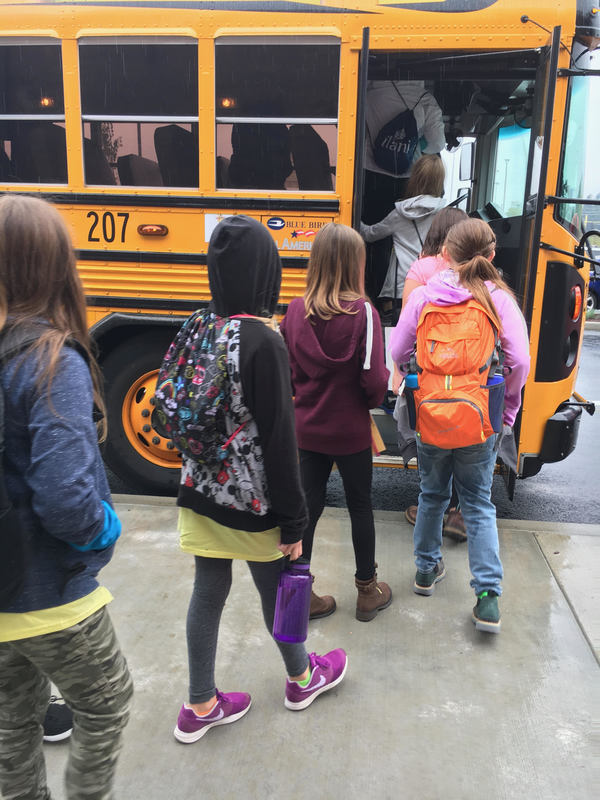 Cispus started 49 years ago with John Hudson, the principal at Union Ridge Elementary. Carla Bonebrake, the health aide at Union Ridge, remembered being part of the inaugural class. "I was in the first fifth grade class to go," she said. "We would sleep out in the fields, out under the stars!" Now, many years later, she attends Cispus as support staff; this is her eleventh year working with the program. "You know," she said, "the feeling of being up there is exactly the same. Very little has changed. The cabin I stayed in, Dogwood, is still there, still the same."
Soon after the program started, Bonebrake's mother, Allene Wodaege, worked with John Hudson to manage Cispus. Over the years, she taught classes, implemented training for counselors, and then took over management of the program. Wodaege spent 25 years leading Cispus for the Ridgefield School District.
When asked what she is most proud of, Wodaege said, "What it instills in the children and the counselors. Not only knowledge, but their exposure to the out of doors, what it holds and what it can do for all of them, touching nature and being part of it." It's a transformative experience that has impacted generations of students.
As this year's Cispus class prepared to board the buses, Bonebrake worked with the students inside. And Wodaege greeted the students outside. She was glad to see them continuing the tradition she helped start so many years ago. Wodaege said, "You just put the kids out into a learning environment and hope that they are going to learn and take that knowledge with them. It's a stepping stone."