It's SOCKtober!
Marie Bouvier
Monday, October 15, 2018
Socktober is a nationwide movement to collect socks for homeless shelters. Socks are one of the most needed but least often donated items at shelters. Students from Stephanie Brown's class at Union Ridge Elementary are helping fill that gap with their own Socktober drive. Their goal is to collect 1,000 pairs of socks for the Council for the Homeless in Vancouver.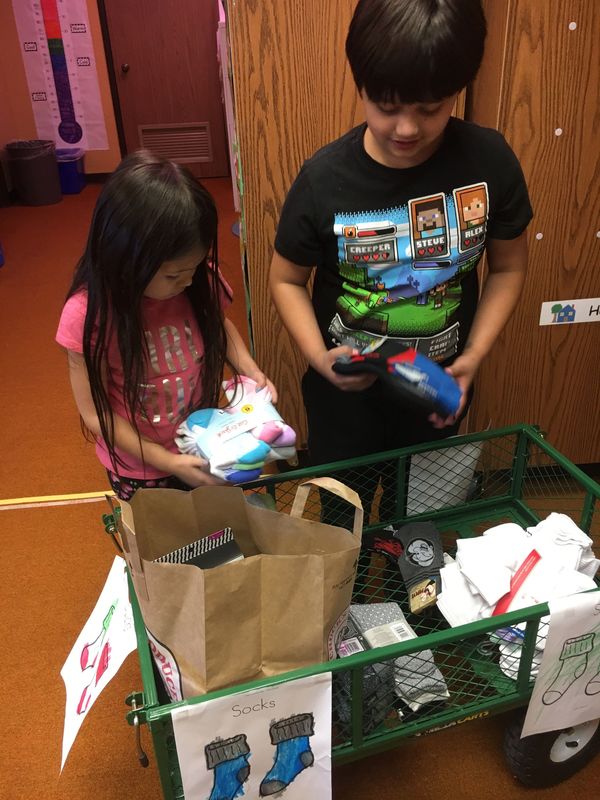 Savanhy Virakitti and Bruce Kizim collect donated socks for their Socktober drive.

Many of the students in the RISE (Reaching Independence through Structured Education) program are on the autism spectrum, and the students are running every element of the program. The students visited each classroom in the school to place donation bags. RISE teacher Stephanie Brown said, "They went into classrooms to say a few words, which can be difficult for them. They handed out the bags and were able to say, 'This is for socks. Thank you.'"
Every day, the RISE students walk around school with a big wagon to collect donations. Then they sort the socks and graph donations to keep track. It has been part of their curriculum in other ways as well. They have read books about homelessness, and they colored the posters promoting Socktober around the school. Using the Socktober drive across multiple subjects has helped reinforce their learning. "It's awesome to see the concepts starting to sink in," Brown said.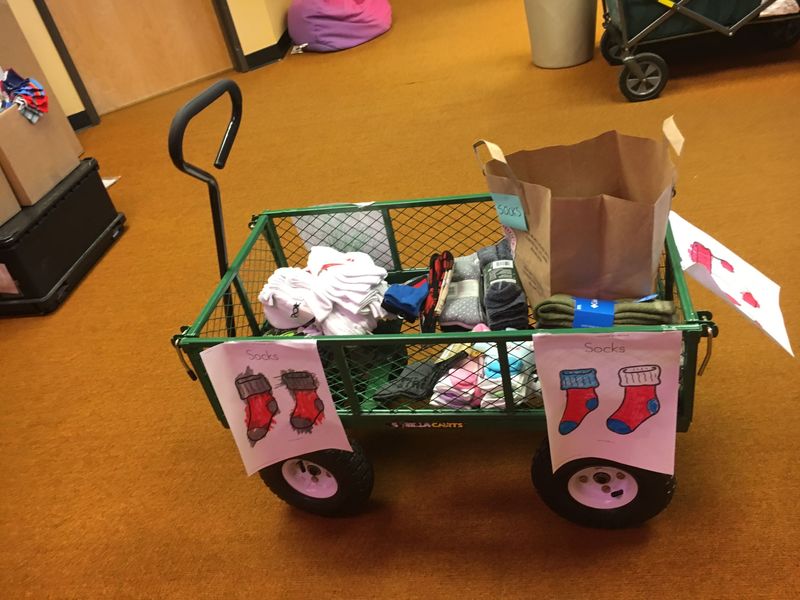 Students decorated the wagon used for collecting socks.

"But my biggest drive is to show them that anybody and everybody can make a difference," Brown explained. "We have some of the most impacted students in our district, and here they are doing something fantastic and wonderful. "
Socktober runs through the month of October. If you'd like to drop off new socks for the Socktober drive, please leave them at the Union Ridge Elementary School office.