Free National Park Passes for Fourth Graders
Marie Bouvier
Thursday, October 25, 2018
"Who here owns public lands?" The gym full of fourth graders seemed surprised. A few held up their hands. Sean Davis, from Friends of Ridgefield National Wildlife Refuge, happily said, "ALL of you should be holding up your hands! All of us own the public lands!" More hands shot up as students smiled. "And all of YOU are going to be able to visit the public lands, all over the country! For free!"
Davis, a Habitat Restoration and Environmental Education Technician, enthusiastically introduced the fourth grade free national park pass program to students at Union Ridge Elementary School. The free passes are part of the Every Kid in a Park initiative. Fourth grade students and their families can get out and discover wildlife, history, and resources at national parks and federal lands across the country—including the Ridgefield National Wildlife Refuge—with no admission charge.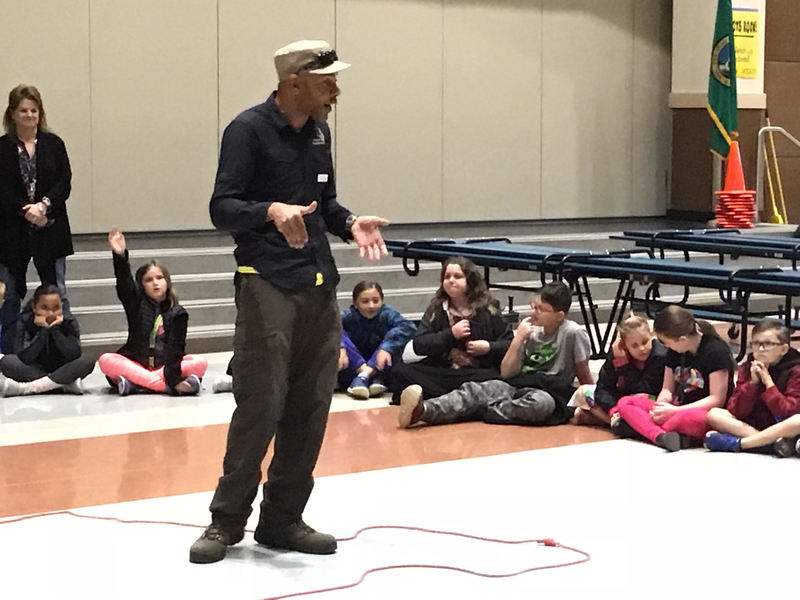 Sean Davis challenges students to create the shape of Washington state using a rope.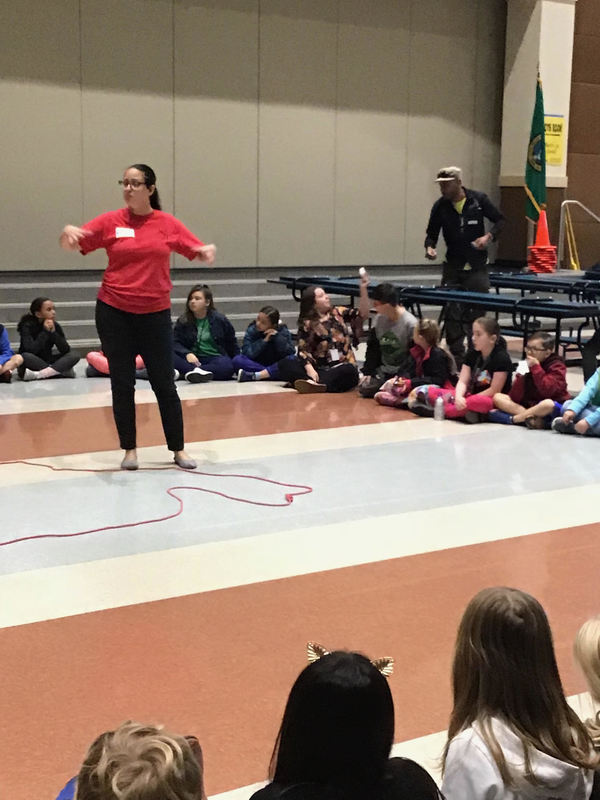 Juliet McGraw shares information about the resources used by tribes and indigenous people.

During the presentation, Davis and Juliet McGraw, the Community and Cultural Education Director for the Friends of Ridgefield Wildlife Refuge, had students create the shape of the state of Washington with a rope, showed the geography and resources across the state, and threw in a few history lessons. Students passed around artifacts like obsidian and elk horns.
Throughout the presentation, students had fun actions to go with code words, barking like harbor seals for Pacific Ocean, blowing like the winds for the Cascades, and shivering for the cold Canadian climate. There was even a volcano as a student burst out from between two other students, yelling, "Magma, magma, magma, LAVA!"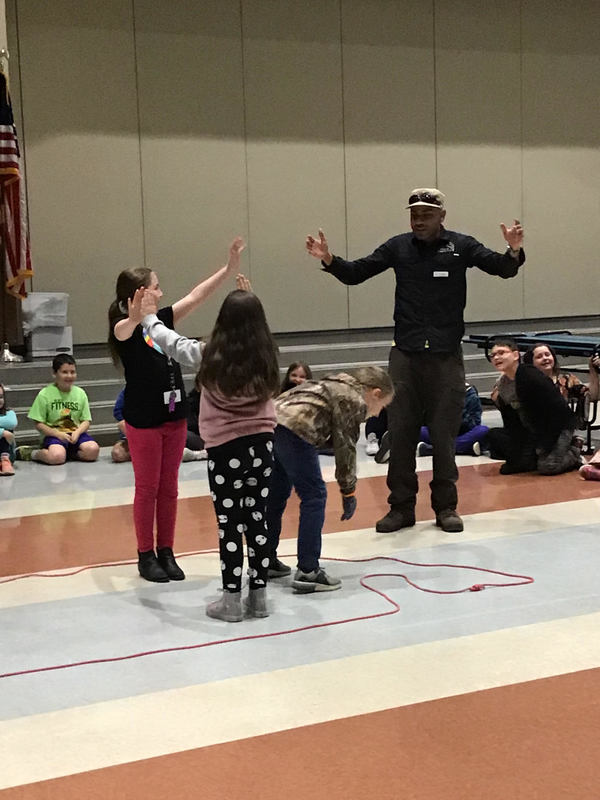 Magma, magma, magma, LAVA! Students act out an erupting volcano.

The students were excited to receive their passes. The passes are good for the school year and expire August 31. "It's good for a carload of people," said Davis. "So you might want to tell your parents to get a bigger car!"