Cispus Students Thank Their Counselors
Marie Bouvier
Thursday, November 01, 2018
When fifth grade students leave for Cispus outdoor school, they are going to an unfamiliar place, with many students they don't know. Camp counselors make the experience less frightening, helping fifth graders with everything from getting up on time to learning outdoor skills.
Teacher Erika Muir brought her fifth-grade class to Ridgefield High School to say a special thank you to the counselors who made their time at Cispus special. The students walked over from Sunset Ridge Intermediate School with handmade cards and Spudder colored balloons. "So, why are we here?" Muir prompted.
"To say THANK YOU!" the students responded. Some students shared the things they appreciated about their counselors. "How nice they were." "He helped me build a shelter." "She tried to help me fix my camera." "They got up earlier than us." There were a lot of smiles as they remembered their week at Cispus.
Muir shared her thoughts as well. "I appreciate you because I was new to Cispus. As a teacher, it was a little nerve-wracking to take kids out to the woods. I appreciate how many ways you helped them, encouraging them, and hanging back with them on hikes. Thank you very, very much."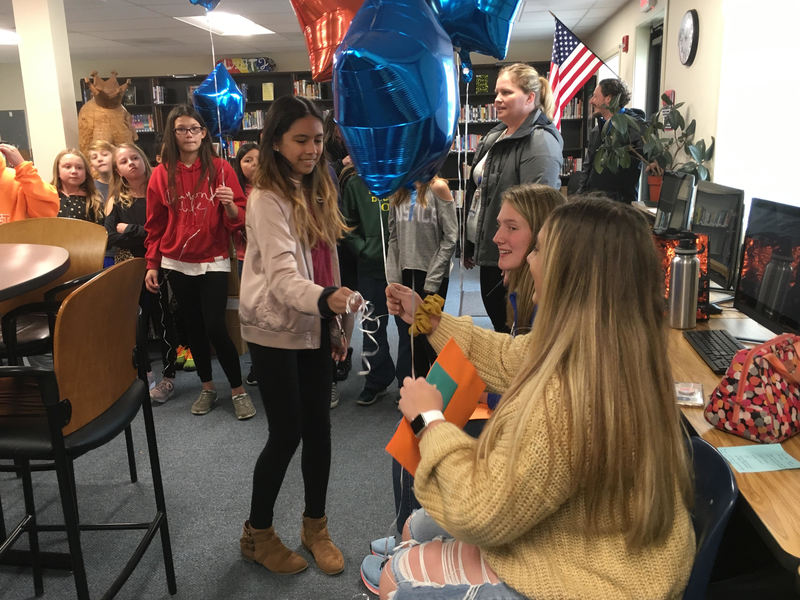 Counselors Gracie Bisila and Mia Tomillo receive cards and balloons.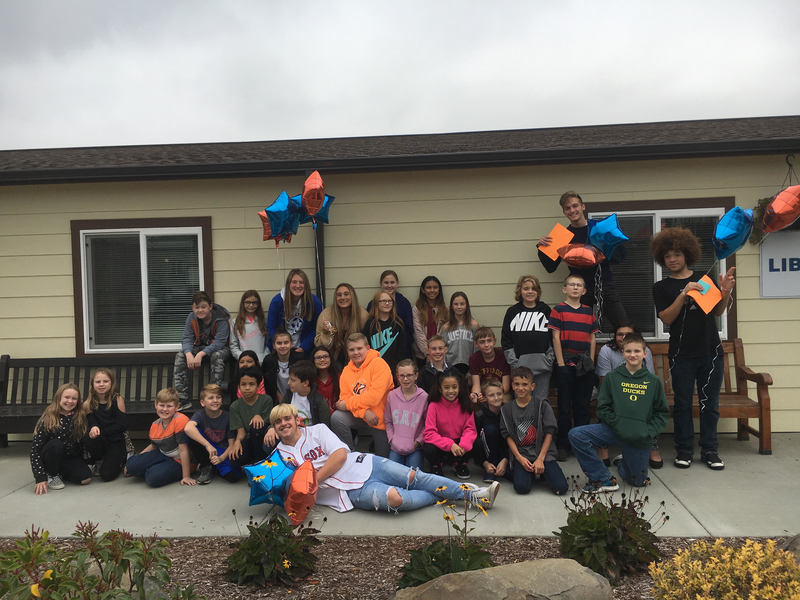 Erika Muir's fifth grade class with their Cispus counselors.
Counselors Ethan Mollet, Liam McKenna, and Clexious Mendoza high-five Cispus students.
The counselors—Mia Tomillo, Gracie Bisila, Liam McKenna, Ethan Mollet, and Clexious Mendoza—were excited to see their Cispus cabin groups again. Some of the counselors had first been to Cispus when they were fifth graders themselves. Some had never been before. Tomillo said, "It was my first year this year, and it was so much fun! I really liked being around the kids. They were great!"
The students and counselors posed together for a happy picture outside. And as the kids left to walk back to their schools, the counselors made an impromptu line to high five them, adding another great moment to their Cispus experience.