Partnership Between Killa Bites and Ridgefield Schools Creates Recipe for Student Success
rsd
Friday, November 23, 2018
When students in Tammy Angvall's Ridgefield Transition Program (RTP) come to class, theirs is not the typical classroom experience. On any given school day, they assist numerous local Ridgefield businesses who, in partnership with Ridgefield's Special Education Department, provide them with work opportunities. The RTP program teaches 18 to 21 year olds with the real-life work skills and experiences essential to living independently.
Ask any RTP student, and they will tell you that Killa Bites, a local Ridgefield dessert and catering company, is at the top of their list of favorite work assignments. Founder Laura Jhaveri and co-owner Donna Suomi, utilize the kitchen at the former View Ridge Middle School to produce the popular delectable desserts and catered items Killa Bites is known for. In return, Jhaveri has taken the RTP program and its students under her wing as the company enters its next phase of growth.
Who wouldn't want to work for a company that creates luscious confections such as the company's unique and legendary cake bombs (tiny cream-filled cakes enrobed in chocolate), irresistible chocolate-dipped biscotti, and flavored gourmet popcorn?
"Laura has provided intern positions and numerous learning opportunities within her business for our students," said Angvall. "She also helps to provide the class with professional speakers and contacts from the network of community businesses and agencies she deals with."
In addition, thanks to Jhaveri, RTP students interested in photography and videography get the opportunity to hone their skills by promoting Killa Bites on social media and in print. Jhaveri also invites the students to attend and assist in many catering and tasting events with Killa Bites.
"From filling out applications to interviewing and learning on-the-job skills, all the way to tasting delicious products, Laura has been there for us," said Angvall. "We look forward to a long and prosperous relationship with Killa Bites and owners, Laura and Donna."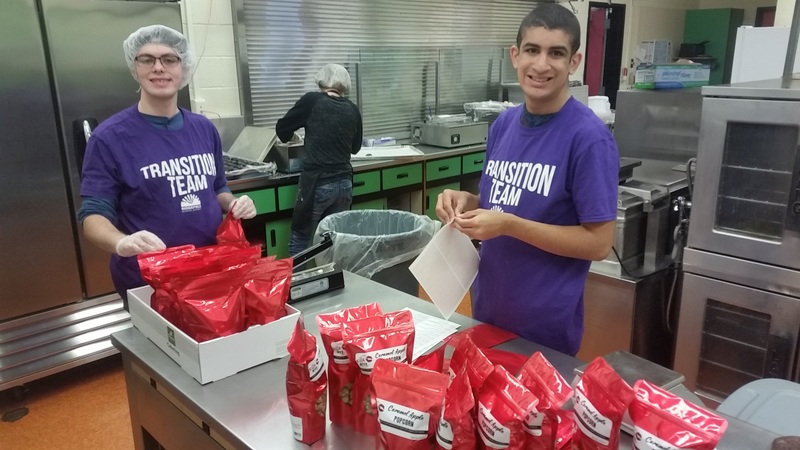 RTP students (left to right): Mike Rapp and Calvin Bowen on the job at Killa Bites.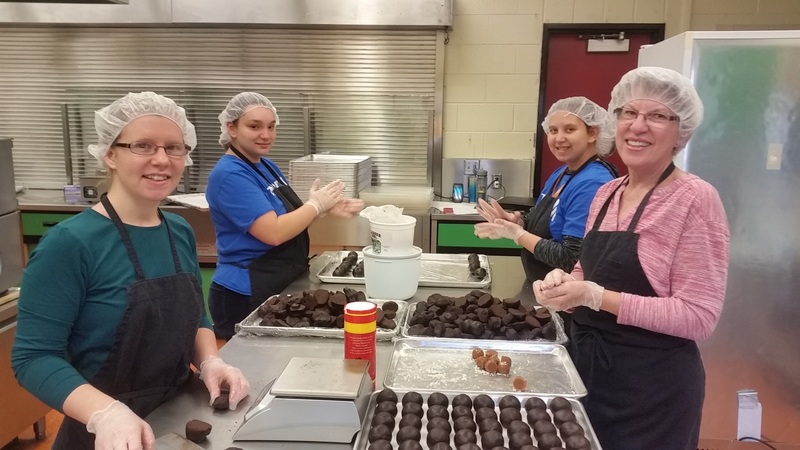 Students Tessa Castano and Katie Bradshaw (second and third from left) create cake bombs with Killa Bites crew.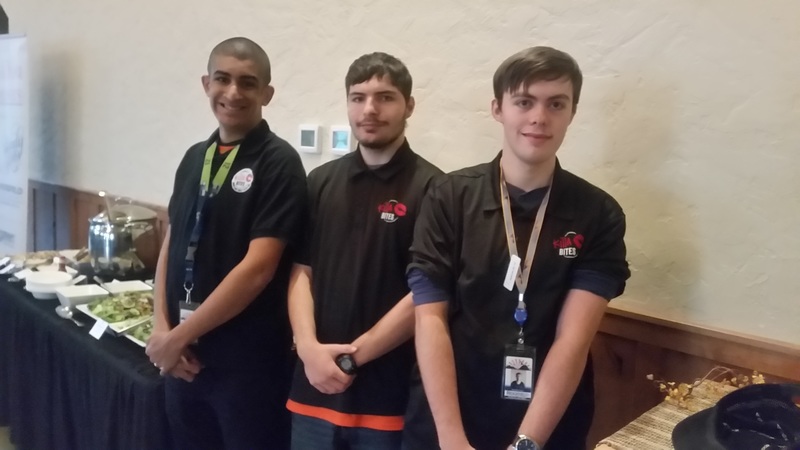 Calvin Bowen, Alex Mulligan and Mike Rapp help with catering at Killa Bites.