Special Guest Helps First Graders With Pottery Project
Marie Bouvier
Monday, December 03, 2018
"I need help please!" One of the first graders in Sara Marshall's class at South Ridge Elementary School looked up from the clay on his desk. A parent volunteer came to help him trace the outline of his hand in the clay for a holiday pottery project.
Richard Moody, an artist and retired teacher, taught the class how to make special, handcrafted ornaments out of clay. He took a moment to show the kids how to make the shape of Santa's face with their hands. "Hold your hand like this," he said, holding up his hand with fingers together. "If you do it like this," he said, holding up his hand with fingers spread apart, "Santa is going to have a weird beard." The kids chuckled, imagining Santa with a wild, crazy beard.
Each student cut out the shapes for Santa, Cinnamon Bear, and snowman ornaments. On another day, they will paint the projects, then Moody will fire the pieces in the kiln at South Ridge Elementary. The students will be able to take the finished ornaments home in time for the holidays.
Moody watched the students working on their ornaments, carefully tracing and cutting the shapes. He smiled. "We'll let them use the scraps when they're done. We'll see what they come up with." With so many creative second graders, the possibilities were endless—maybe even Santa with a weird beard.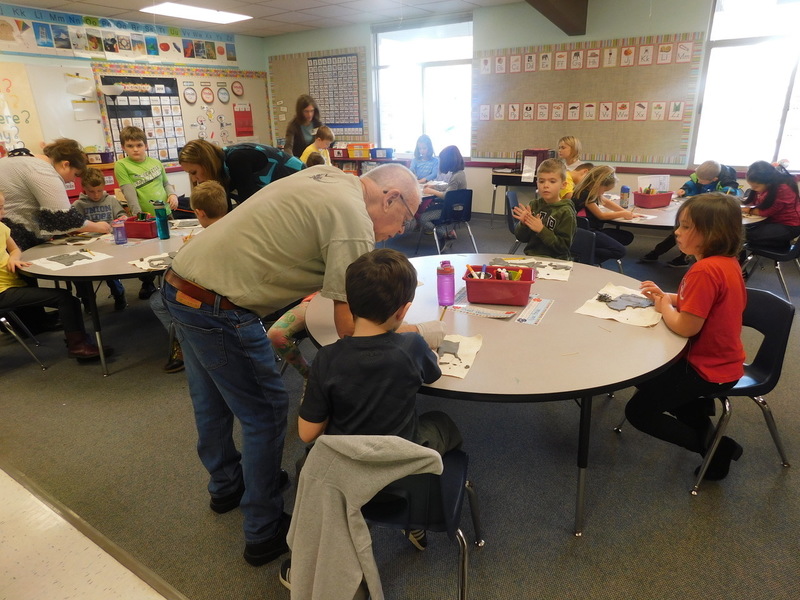 Artist and retired teacher, Richard Moody, helps students make handcrafted ornaments from clay.
Ornaments are cut out and marked with student initials.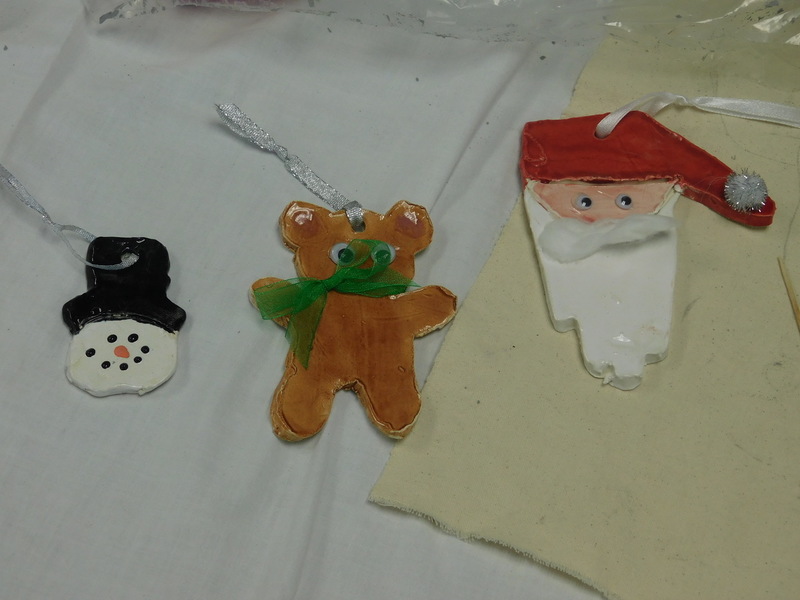 Finished ornaments will be ready to take home and display.