Ridgefield School District Honors December Employee and Students of the Month
rsd
Tuesday, December 11, 2018
On December 11, Ridgefield School District officials recognized the December Employee and Students of the Month at the regular Board of Directors meeting.
The Employee of the Month is Derell Couch, teacher at Union Ridge Elementary School. Staff members describe Derell as caring, compassionate, hardworking and enthusiastic--always putting her students first. She comes to school early, stays late and is constantly thinking of ways to make her teaching more effective. She communicates well with her students and peers. Her colleagues love collaborating with her. She never shows bias and is able to give a different perspective in all situations. Derell's former students constantly visit or contact her long after they have graduated to thank her for her devotion and kindness and to express the profound impact she has had on their lives. The staff at Union Ridge Elementary School is proud to name Derell Couch as December's Employee of the Month.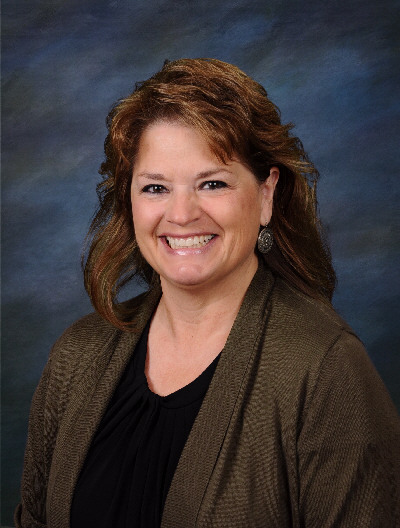 Students of the Month
Cameron Branch, a second grader, is December's Student of the Month at South Ridge Elementary School. The South Ridge teachers and staff are very proud of Cameron. Cameron embodies the three R's of South Ridge Elementary every day. He shows true grit by remaining resilient in all of his scholastic pursuits. If he is asked to try again, he will with a smile on his face. Cameron proves how responsible he is every day by walking to and from specialists in a calm and quiet manner without being asked or reminded. He has a kind gesture or thought to share at almost every moment. His sense of wonder is hard to match. He is a respectful member of the community who always tries to be helpful to students and teachers.
Troyce Gosney, a third grader, was selected at Union Ridge Elementary. The Union Ridge teachers and staff are very proud of Troyce. They write, "Troyce always has a smile on his face. He brightens any room he walks into, and his joy for learning is contagious. He works extremely hard and never gives up or gets down on himself. He is extraordinarily kind and is always there when someone needs to be cheered up. Troyce is an amazing example of a Ridgefield student who is respectful, responsible, and resilient."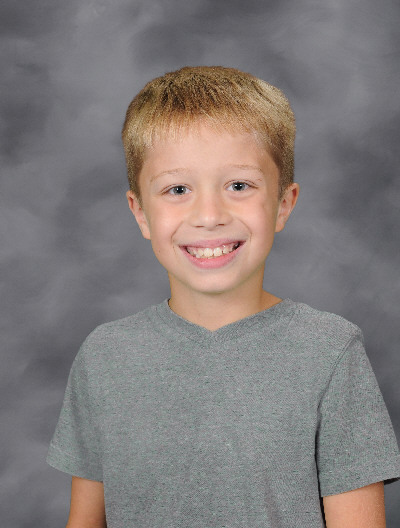 Kimberly Diaz, a sixth grader, is December's Student of the Month at Sunset Ridge Intermediate School. The Sunset Ridge teachers and staff are very proud of Kimberly. They write, "Kimberly is extremely helpful to adults and students alike. She is always kind and wants to be a friend to all. She has a great attitude about everything that she does, and she is the first to jump up and do something if she sees that something needs to be done. Kimberly demonstrates the three "R's". She is always respectful, responsible and resilient. She is a hard worker, and she strives to turn in quality work. She is a pleasure to work with and to have in class."
Aaliyah Vogan, an eighth grader, was chosen at View Ridge Middle School. The View Ridge teachers and staff are very proud of Aaliyah. They write, "Aaliyah Vogan is a strong student, role model and leader among her peers. She works well with others in collaborative groups and is respectful and courteous, helping to create a positive learning environment. Aaliyah consistently works hard and strives to do her best and challenges herself. Aaliyah demonstrates progress based on self-reflection and feedback. She is kind to everyone and is just a nice person to have around."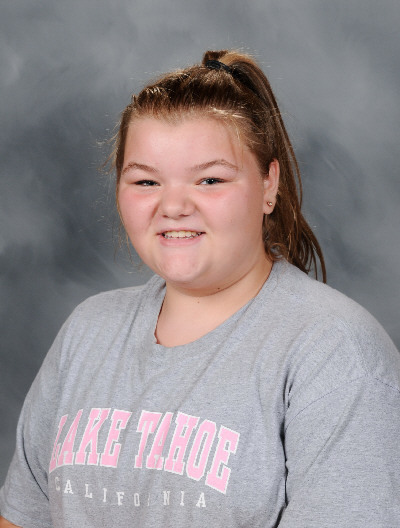 Davin Tjia (pronounced Day-vin Cha), a junior, was chosen from Ridgefield High School. One staff member describers Davin as an exceptional student who seizes every opportunity to learn. Another says, "I've never had a student challenge himself like Davin does." In addition to Davin's exceptional work ethic, he is also described as a student who "is kind and thoughtful to everyone" and is a "person who truly reflects the three R's." Davin is a member of Health Occupation Students of America (HOSA), National Honor Society and Robotics and is taking five AP classes at RHS, including AP composition and U.S. History. Davin participates in the Poetry Out Loud competition at RHS and made it to the RHS finals last school year. What is so exceptionally impressive about Davin's accomplishments is that English is his second language. He moved to Ridgefield from Taiwan in January 2017. In less than two years, Davin has learned English, has immersed himself in RHS activities and has shown himself to be beyond outstanding. We are proud of the many students at Ridgefield High School who work hard every day and are honored to have Davin Tjia represent RHS as the December Student of the Month.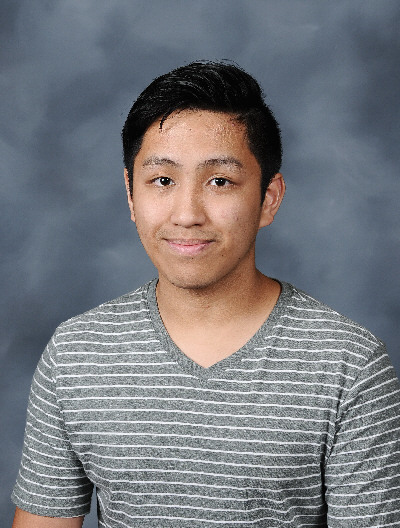 Ridgefield School District is grateful to its sponsor, James Schmeling of Allstate Insurance Company, whose local office is providing funding to support the district's recognition program during this school year.