Scott Rice Named Head Football Coach for Ridgefield School District
rsd
Thursday, January 31, 2019
The Ridgefield School District has selected Scott Rice as Head Football Coach. Rice comes to Ridgefield from Skyview High School in the Vancouver School District where he currently serves as Assistant Coach for both football and track and teaches classes in AP Social Studies.
"I am beyond excited to become a part of the Ridgefield community and football program," said Rice. "Becoming a head coach in this community has been a dream of mine, and I am humbled to get the opportunity to grow Ridgefield into one of the top tier programs in southwest Washington and the state. I cannot wait to get to work building a program that reflects the ideals of the school and community. I am grateful for the tremendous opportunity and confidence in me as a coach and as a person. Go Spuds!"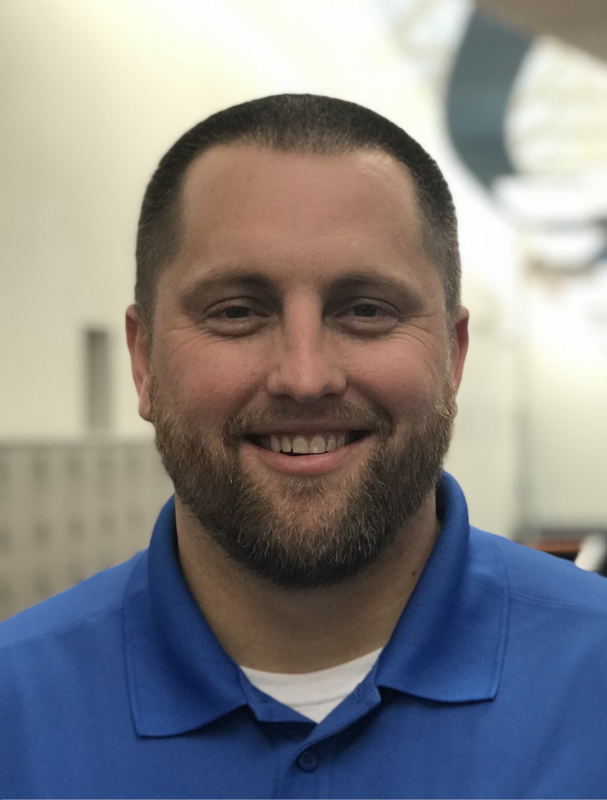 Rice holds a Bachelors degree in history and political science for secondary education from Carroll College in Montana. During his teaching career, he has taught AP classes in government, politics, economics and history at Aberdeen High School in the Aberdeen School District and at Skyview High School in the Vancouver School District in addition to his coaching duties at both schools.
As Assistant Football Coach for Aberdeen High School starting in 2010, Rice served as defensive coordinator and linebackers position coach. He joined Skyview High School in 2014 as Assistant Football Coach for the offensive line for five seasons and also served as Assistant Coach for their track program.
During his high school years at Colville High School in Colville, Washington, Rice earned numerous varsity letters in football, basketball and track & field. In the football program at Carroll College, Rice played linebacker for four years and participated in two NAIA national championships (2005 and 2007) with the Fighting Saints.
"The Ridgefield Athletic Department is thrilled to announce the hiring of Scott Rice," said Brynan Shipley, Ridgefield School District's athletic director. "Coach Rice has a great deal of football knowledge and prides himself in his ability to connect with his athletes and develop relationships. He recognizes that it is more than just a game; it is a tool to teach valuable life lessons and build character. Scott's shared vision, sense of community and plans for the development of a whole program-wide philosophy and culture were qualities that set him apart in the selection process. He is a forward-thinking coach with a contagious passion and enthusiasm for the game. We are excited about the future of Ridgefield football!"
"We are excited to welcome Scott to the district," said Dr. Nathan McCann, Ridgefield School District Superintendent. "His commitment in growing a top tier football program in keeping with the ideals of both school and community aligns well with the district's pursuit of premier."
Rice and his family reside in Ridgefield. His wife, Kelsi, is a teacher at Chinook Elementary School in the Vancouver School District. They have two children, Grady, age three, and Lincoln, four months old. Rice and his family enjoy all sports, staying active and spending time together at home.