Ridgefield School District Honors February Employee and Students of the Month
rsd
Tuesday, February 12, 2019
On February 12, Ridgefield School District officials recognized the February Employee and Students of the Month at the regular Board of Directors meeting.
The Employee of the Month is Christine "Chris" Petersen, head secretary at Ridgefield High School. Chris Petersen is one of the most dedicated and hardest working staff members at RHS. She continuously goes above and beyond what is expected of her because she cares so much about the quality of work she produces.
Chris is the backbone of our school and keeps us all in order. She is constantly working late or working on the weekends because she wants to be sure the teachers get their materials ordered, and the work gets done for our students and teachers. We tell Chris to go home and to stop working, but she can't be stopped until the job is done. Furthermore, Chris is very intelligent and is a systems thinker. She can see where there is a breakdown in our processes or procedures and knows exactly how to fix them and make improvements. She has made many changes in our main office that have made a big difference in our daily operations, thus making us smarter and more efficient. Chris truly makes our organization a better place and is helping us move forward.
Additionally, Chris bleeds orange and blue and has such Spudder pride. Everywhere she goes, she has the Spudders on her mind and is always looking for good ideas and ways that can improve our culture and climate for our students, staff, and families.
Lastly, Chris creates a fun work environment in the main office and takes time to laugh and have fun during the hard work. She truly enjoys her job and has fun with the students, staff, and parents. We are so lucky to have Chris Petersen as part of the Spudder family.
Students of the Month
Blakeley Gardner, a fourth grader, is February's Student of the Month at South Ridge Elementary School. The South Ridge teachers and staff are very proud of Blakeley. They write, "Blakeley quietly looks for ways to help those around her and then sets about doing so in a gentle, caring manner. She truly has a servant's mentality. Kindness radiates from her eyes. Academically, Blakeley listens intently and diligently and works to make the most of every minute at school. She is extremely responsible. It is evident that she seeks to do the very best she can on every assignment. Blakeley is respectful, polite, cheerful, generous, unselfish and humble. She is extremely deserving of recognition for her efforts academically and her efforts to serve others."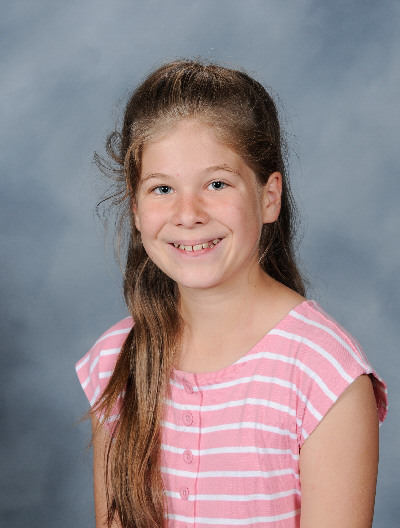 Leela Weeks, a third grader, was selected at Union Ridge Elementary. The Union Ridge teachers and staff are very proud of Leela. They write, "Leela is a hard worker and never gives up. She always strives to do her very best. She enthusiastically embraces all subjects and likes to challenge herself and go the extra mile. Leela is very helpful and accepts and appreciates everyone for their uniqueness. She is a pleasure to work with and a friend to all. Leela is a great example of being respectful, responsible, and resilient. Union Ridge Elementary School sure appreciates Leela."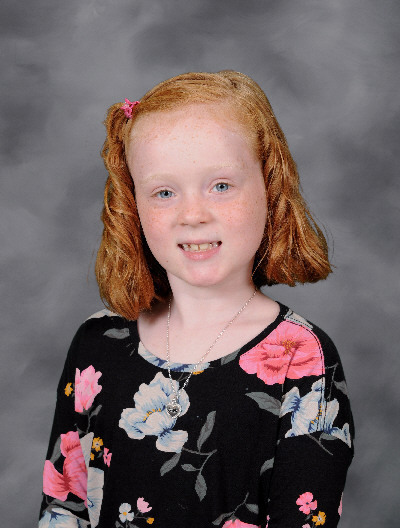 Sara Tabish, a sixth grader, is February's Student of the Month at Sunset Ridge Intermediate School. The Sunset Ridge teachers and staff are very proud of Sara. They write, "Sara is responsible. She always does her work, brings in her homework, and organizes her time well. She is resilient and works diligently in class. If she doesn't understand something, she will ask questions and keep trying until she gets it. She is respectful. She treats everyone like a friend and never speaks an unkind word. Sara's sixth grade teachers know what she's capable of and believe she will be successful at whatever she wants to be when she grows up."
Stuart Swingruber, a seventh grader, was chosen at View Ridge Middle School. The View Ridge teachers and staff are very proud of Stuart. They describe him as a hardworking and polite student who strives for excellence. He is dedicated, ambitious, honest and smart. Stuart is easy to teach because he stays on task and is not afraid to ask questions. You can count on him to make classroom discussions interesting. He is a fearless participant in discussions and is willing to engage in debate and share his ideas. His work is of the highest quality, and he works well with all his classmates. Stuart helps everyone become better learners.
For the February Student of the Month, staff members at Ridgefield High School were asked to think of students who have demonstrated the Success Bound trait of Resilience. Nineteen students were nominated by 17 different staff members, and senior Bobbi Wilson's story was the most compelling. One teacher said, "Her growth over the last three years has been tremendous. She comes early every day and is always prepared." Said another teacher, "She faces all challenges head on and never gives up." Bobbi's growth as a student is evident in that she has increased her GPA every semester and now has a GPA more than one full point higher than it was as a freshman. Bobbi's efforts have not gone unnoticed. The RHS staff is proud to have her represent the more than 900 students at Ridgefield High School as February Student of the Month.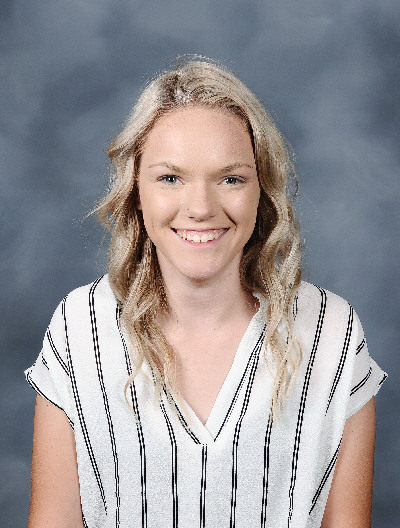 Ridgefield School District is grateful to its sponsors, James Schmeling of Allstate Insurance Company, whose local office is providing funding to support the district's recognition program during this school year and the Ridgefield Public Schools Foundation.