Green Eggs and Ham Day
Marie Bouvier
Thursday, March 28, 2019
Green Eggs and Ham is a great children's book, but would you really eat green eggs and ham? Hundreds of first graders in Ridgefield had the chance to try it as part of the Dr. Seuss' birthday celebration.
This special event is a longstanding tradition in Clark County. Beaches restaurant in Vancouver cooks a special breakfast of green eggs and ham for students and parents. They also donate a Cat in the Hat hat for each student. It started in 1996, when one school needed help encouraging parents to get involved. Beaches volunteered to provide breakfast, reading, prizes, and costumes. The event has continued to grow ever since. Now they feed over 7,000 people at 48 schools over five mornings of events.
Special volunteers come to the schools each year to help with the event. The Mayor, members of the City Council, and members of the Ridgefield Police Department come each year to hand out hats, serve food, and read Dr. Seuss books.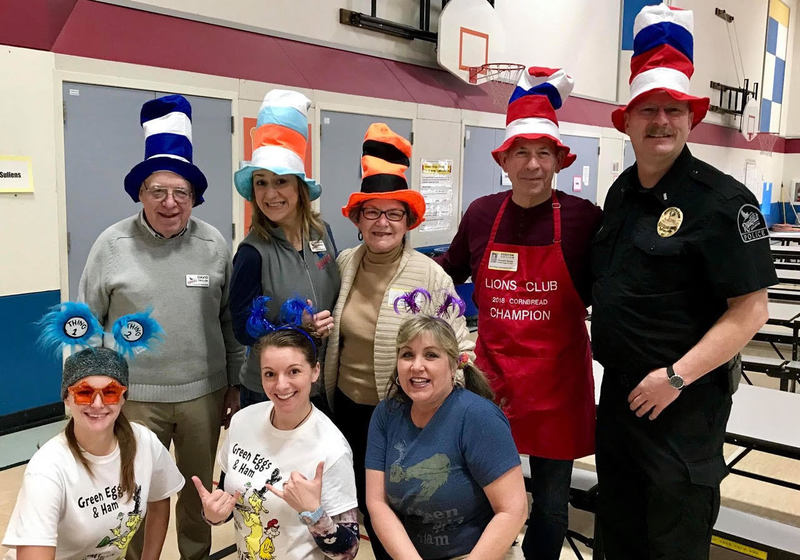 Volunteers for Green Eggs and Ham Day included Ridgefield City Council members, Ridgefield Police Department officers and staff from Beaches Restaurant.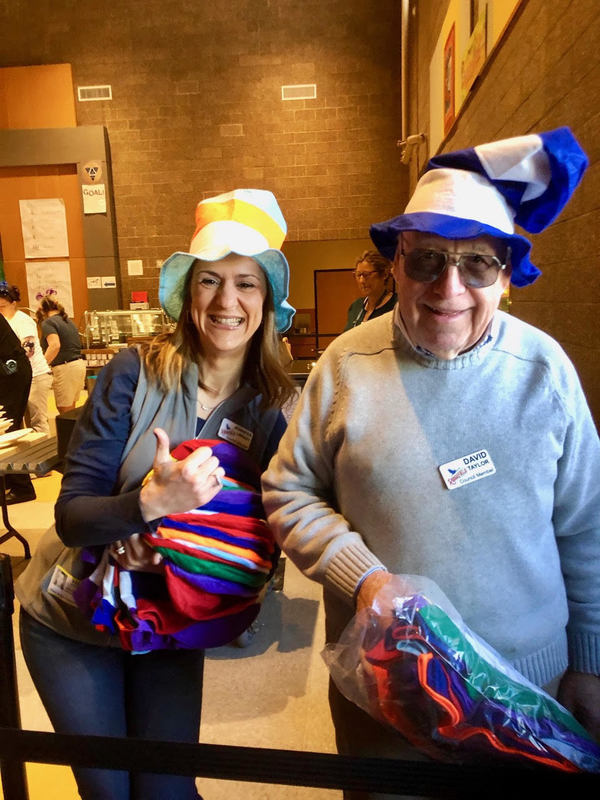 Ridgefield City Council members Jen Lindsay and Dave Taylor handed out hats.
South Ridge and Union Ridge Elementary first graders are always excited to take part—until they get the plate with actual green eggs. Some kids hesitated before trying the bright green eggs, pushing them around suspiciously with a fork. But when they ventured to taste, they were surprised to find that they tasted like—regular eggs. "They're good!" one student shouted, before digging into the meal.
Much like the characters in the book, they learned that you have to try things first to find out whether you like them or not. And more than one student said, "I do, I like them, Sam-I-am!"