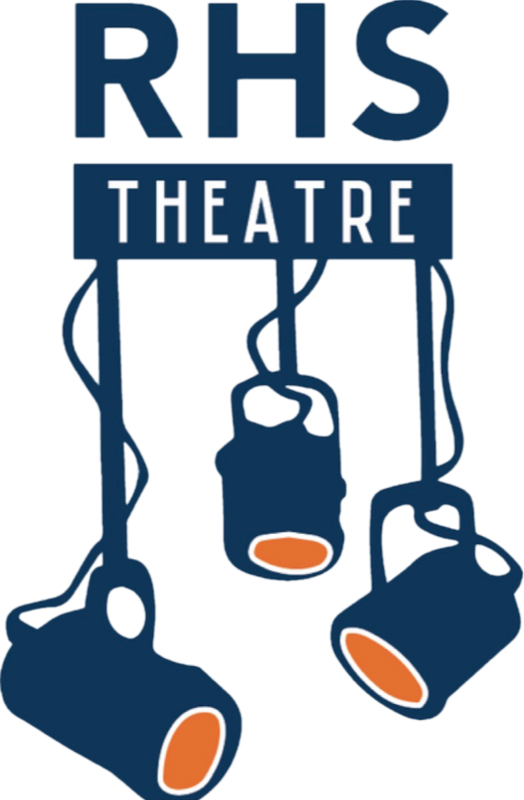 On Friday, May 29, RHS' Thespian Troupe 8635 held their end of the year induction ceremony and celebration via Zoom. At this ceremony, Troupe 8635 inducted 13 new Thespians, honored their graduating seniors, and announced their officers for the 2020-2021 school year.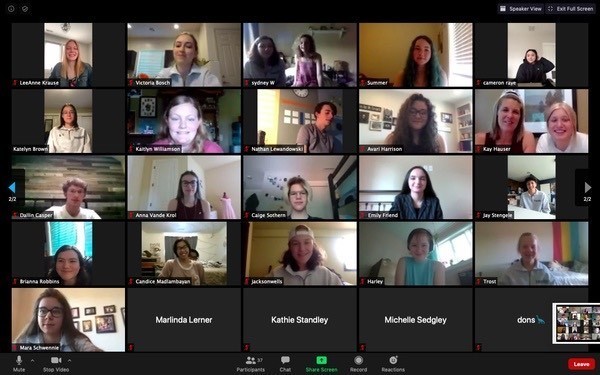 The International Thespian Society (ITS) is an honors association for high school theatre students. ITS alumni include Tom Hanks, Val Kilmer, Julia Louis-Dreyfus, and Stephen Schwartz. Worldwide, approximately 5,000 schools participate in ITS, and as of 2019, there have been over 2.4 million Thespians inducted since the organization's founding in 1929.
To be inducted, Thespians must earn points from their participation and leadership in the Theatre department at RHS. This was a special occasion as the Troupe inducted 12 new student members. Thespians inducted were Candice Madlambayan, Jonah Kropp, Tegan Petersen, Kaitlyn Williamson, Jay Stengele, Emily Friend, Summer Sedgley, Abby Brown, Brianna Robbins, Caige Sothern, Victoria Bosch, and Mara Schwenneker.
In addition to the new inductees, the Troupe inducted its first Honorary Thespian, Kay Hauser. Senior Sebastian Rojas Rincon said: "ITS describes an Honorary Thespian as someone who does outstanding service and supports the mission and purpose of the International Thespian Society. We could not be more grateful for the amount of time she puts into the department. To give thanks for everything that Mrs. Hauser has done, we would like to give her the title of our first Honorary Thespian."
Additional accolades were handed out for outstanding achievement within the troupe; notably, graduating seniors Katelyn Brown, Kylie Brown, Bridget Donaldson, Jason Gasca, Cecelia Lerner, Sebastian Rojas-Rinon, Natalie Trent, and Jackson Wells. One standout recognition was for senior Sebastian Rojas-Rincon who reached Honor Thespian status for dedicating more than 600 hours for the RHS Theatre department.
Finally, the Troupe announced its 2020-2021 Thespian Officers. President: Kaitlyn St. John, Vice-President: Peter Schafer, Secretary: Clara Lewandowski, Historian/Theatre Advocacy Chair: Sophia Miller, Webmaster: Cami McGravey, and two Officer Interns: Dallin Casper and Anna Vande Krol.