National Bullying Prevention Month is a nationwide campaign founded in 2006 by PACER's National Bullying Prevention Center. The campaign is held during the month of October and unites communities around the world to educate and raise awareness of bullying prevention.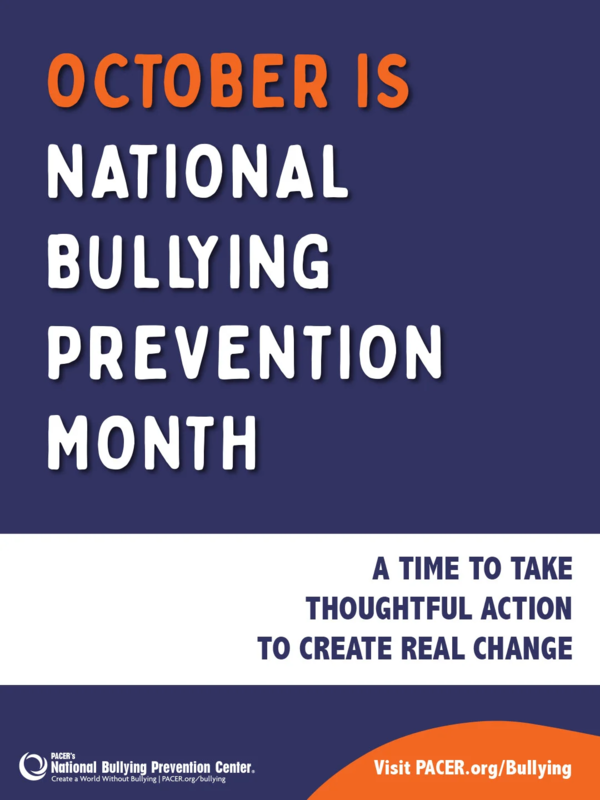 This campaign has grown from an initial week-long event in 2006 to a worldwide effort. Hundreds of schools, major corporations, and many celebrities have joined the movement along with thousands of individuals participating in multiple activities throughout the month of October.
A poster contest is now underway in the District inviting all students K-12 to show support against bullying. Read more about it here: https://tinyurl.com/y6493aqe
Unity Day, Wednesday, October 21st, is the signature event of National Bullying Prevention Month. To commemorate Unity Day, we are encouraging everyone to wear orange that day. The color signifies support for students who have been bullied and shows our unity and support for bullying prevention.
Share your Unity Day photos using the hashtag #RSDbekind.
Get involved to show that you care about kids being safe at school, online and in the community. To learn more about National Bullying Prevention Month, visit PACER's website at https://www.pacer.org/bullying/nbpm